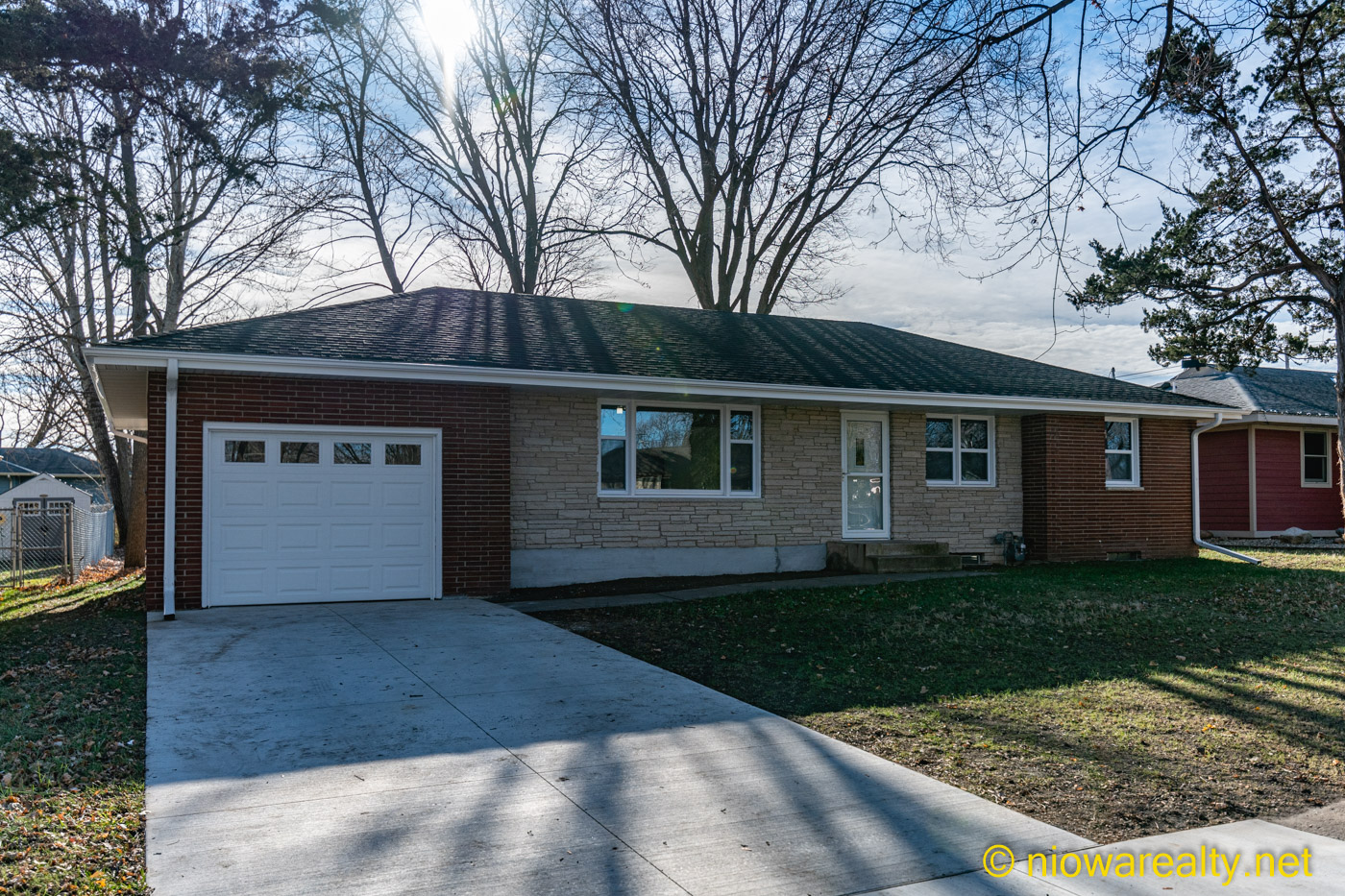 View More Photos
We can keep these mild December days coming until January 1st, and then it can start warming up. Oops, I shouldn't be saying that because we all know many of our trees and shrubs must have a certain number of freezing days for them to have their proper resting time, just so they can create all their beautiful greenery the following Spring.
I did happen to read an article several days ago about how many of our States are enacting laws regarding the introduction of non-native tree ans shrub species beyond their borders because of what seemed like acceptable cultivars at the time, have now turned into landscape nightmares. South Carolina has been having a huge problem with a pear tree that was introduced as being good choice for new subdivisions, but today after having inter-bred with another species of pear, they're now being plagued with reproducing Frankenstein pear trees that are populating the wild areas which have thorns so long and strong, they're able to puncture tires on vehicles.
Of course that just one of many examples, while much closer to home, we're being infested with European Buckthorns which many don't even know what they are to the degree where I purposefully mention how invasive they are whenever I'm showing a home that has them growing in a yard or along a fence line. Just this year, I would guess I've cut down and dug out at least fifty of them.
If you're curious to find where they're growing, along with having an opportunity to see what they look like, take a walk along the proposed Nature Trail they're building where those old railroad tracks were which runs north and south near E. State Street and S. Carolina Avenue. If you see a tight-growing bush that has relatively smooth bark on it, and upon closer inspection you find primitive-looking thorns protruding from there branches, you've found your first European Buckthorn. In spite of being ever-careful, I dare not say how many times I've been poked by those nasties. Keep in mind, they're just one out of the many numbers of non-native plants that've been wrongfully introduced in our States, so with that said, whenever looking to purchase a tree, shrub or plant for your landscape, do a little extra investigating on them before planting.
It was quite the busy day for me, but certainly glad it was a "good" busy because I managed to get an estate home inspected which may get listed in the future, a home opened for an inspection, the previewing of another home that may be coming on the market, and finally, having listed an exceptionally beautiful home located at 809 – 6th Place SE, here in Mason City which I've posted above, so if you're even the slightest bit interested, click on the photo where you'll find all the other interior and exterior shots.  I'll be placing it in our MLS tomorrow morning, but I figured I'd give you all a sneak preview of it, just in case you'd like to take a look at it right away tomorrow.
This rock-solid brick home is located on one of Mason City's prettiest streets which makes it all the more marketable. It offers three roomy bedrooms, a brand new high-end kitchen, fully updated bath, gorgeous hardwood floors, new windows, updated furnace and wiring, freshly painted, and spotlessly clean from stem to stern. There's no question in my mind the new owner of it will have absolutely no updating to do on it because it's already been done. My hat goes off to the contractor who built it because the quality of construction is top-drawer. I have it listed at $194,500 which makes it competitive with other homes that are now for sale. I mentioned to the seller today that if a person were to build that exact home today, the cost of construction would be somewhere in the $400K range. Yes, the cost of materials and labor has gone off the charts.
I offered a sneak preview of it to a client of mine today, and all he said was, "I'll bet you'll have it sold before the weekend is over." I don't get my hopes up until I see an offer in my hands, but I will say, there's nothing on our market today which compares to it. As much as I dislike multiple offers, I won't be surprised if we end up with more than one. With our City's population continuing to age, the ranches with attached garages are king, and especially if they're located in sought-after districts. Be sure to click on the above photo to start your slide-show of my new listing.
While visiting today with a contractor our office has used for a number of years, we somehow landed on the subject of the ills that are plaguing our entire planet. We both agreed that greed and selfishness has become acceptable to the point where such people are now being held in high esteem, and don't think our City is void of them because they're here. I couldn't help sharing some information about several supposed professionals having hooked up trusting sellers to greedy buyers, and in the end, those sellers unknowingly left at least $40K on the table. I went on to say that such mindsets have grown so callous to where they likely have no problem sleeping nights.
My closing words regarding that subject was how in Heaven's name can people who have children and grandchildren, possibly set good examples for them when they're intentionally hurting others? I know I've mentioned the book "The Soul's Code" several times, and one of the many kernels of insight I got out if it, was the idea that when say a wife or husband does something bad and it doesn't get rectified, it gets passed on to their children and grandchildren, to where the evil within grows so large that the only thing that can break it, is one of their bloodline family members being of the purest of souls, and that person's so-called "energy", is strong enough to break it. It sort of makes sense doesn't it, and especially when remembering the old saying that goes, "The sins of the fathers and mothers, gets passed on to the sons and daughters." Over these many years, I've seen such happenings, so let's all work harder at becoming better people.
Tonight's One-liner is: My personal hobbies are reading, listening to music, and savoring silence.