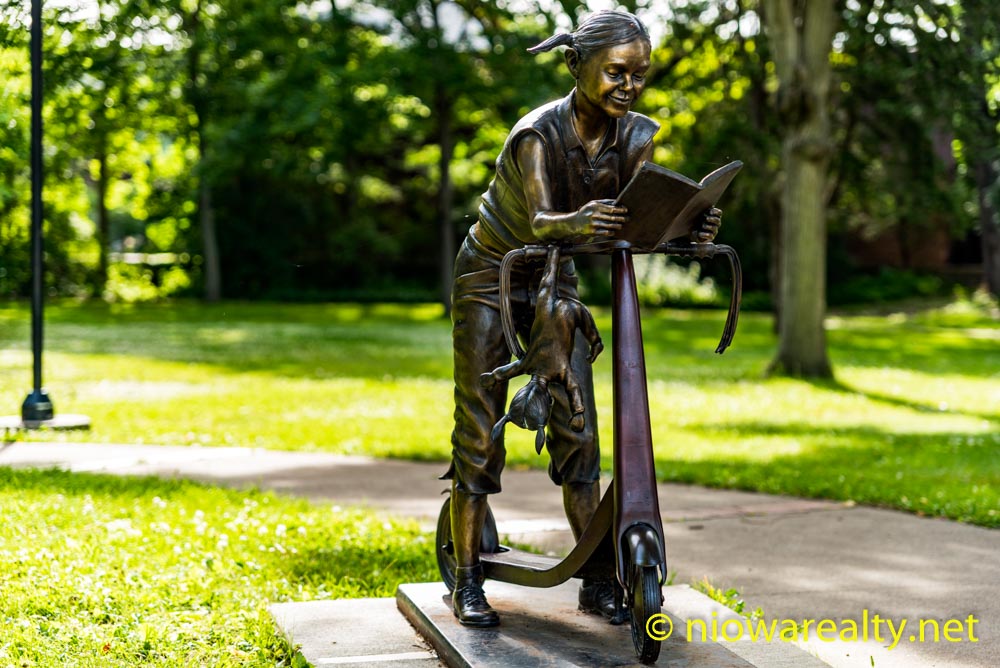 I may be sounding like a broken record, but these windy days are enough to make a person wanna spit, but dare not because it would likely end up back in my face.  Late this morning as I was getting out of my car at Diamond Vogel, the wind would've certainly taken my car door off if I hadn't had a good grip on it.  Although, it did get me out of my car quicker than normal.
Speaking of Diamond Vogel.  I hadn't shopped there for quite some time due to one of their employees who no longer works there always directing wise cracks about my "perceived" wealth whenever I would shop there.  There were two items in particular I was needing which Sherwin Williams, Fleet Farm, and Menards no longer carried, so I thought I'd see it they had them.
When I walked in, I was pleasantly surprised by the recent remodeling they'd done which very pleasing to the eye. As far as I'm concerned, they're now light years ahead of Sherwin Williams with their goods and services.  They did carry what I was looking for, which was even better made than what I'd normally purchased elsewhere and at a lower price.  I did tell the clerk he'll be seeing me shopping there far more often than before. Since they're an Iowa based company, it makes all the more sense to give them my business.  They were actually offering free homemade chile to their customers today.  I didn't have time to stay, but did tell them that it smelled good and an appropriate gesture on such a cold and windy day.  It made me smile while driving away and being reminded that Wendy's is right next door to them offering their own famous chile.
Just after lunch, I realized I needed to walk down to Dollar General to pick up a few items.  With it being only a block north of my office, I found it quite the struggle to get there while walking against the wind down that wind tunnel.  When reaching their front door, I found the wind frantically trying to keep me from getting it open.
After I finally got in, I noticed a very dear and quite elderly lady who's been not only a past customer, but also a dear friend standing there at the check-out counter.  I greeted her along with giving her a gentle hug.  The guy standing behind the counter said, "Would you mind walking her to her car so I don't have to close the register to do it?"  I quickly responded, "Why sure! I'd be delighted."  He went on to say that she nearly fell from the wind pushing her while trying to get inside.
With her bag of purchases in one hand and her arm under another arm, I walked her safely to her car. As we were walking she said, "You know Joe, I was just thinking about you the other day and making a point to call you soon."  I smiled and said, "That usually happens doesn't it?  You think of someone and then they appear."
Believe it or not, that little walk with my dear one from the store to her car was the highlight of my day, because I've always considered her another one of our resident angels who is a living example of selflessness.  Considering her age, she still has it all together.  Just so you know, I'll wager she's well into her nineties.