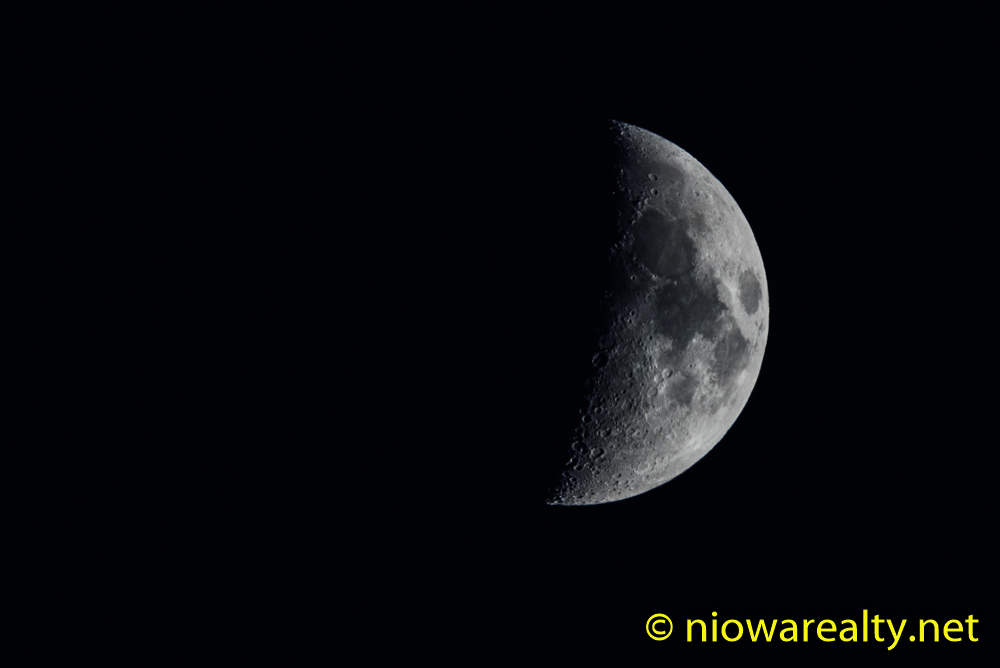 With our Sunday starting off with delightful weather, it looks like we're headed for a great rest of the week. Perhaps many will be able to get a few more outside projects finished before the temps dip back down. When looking at our extended weather outlook, I read they're indicating now that we'll have normal to above normal temps these next thirty days. Wouldn't it be wonderful to have a Christmas without a blizzard or heavy snowfall? Yes, everyone wants it white during that time, but let's not be too hopeful for fear we'll have tall and long-lingering snowbanks.
I believe it was the winter of 2013/2014 that had me nearly fit to be tied by the amount of snow I had to shovel on a near daily basis. Since my mother's home was located on a corner lot, yours truly really got his workout keeping those long sidewalks and driveway cleared. The snowbanks had grown to be so tall, I had to use a smaller shovel so I'd be able to "throw" that heavy snow atop those snow-filled mountains.
The near two hours today I was with potential buyers of a Prairie Place on 1st condo who're hailing from Cedar Rapids, were exceptionally impressed with its whole concept. I was confident they would be happy with what they were looking at since they've already inspected other complexes. Thank goodness we had a near perfect day for their detailed inspection.
Yesterday I listed an absolutely charming 3 bedroom 1 1/2 bath home located at 122 – 11th St. SW here in Mason City. First off, it's positioned directly across the street from a child-friendly neighborhood park. If there's a growing family still out there looking, this home will certainly fit their needs. I absolutely love it's beautiful new oak kitchen, the big main floor laundry room, and most certainly the 3rd floor bedroom that would make a perfect bedroom for a growing child. It offers permanent siding, thermal windows, central air, all the appliances, and a big 2 car garage. Someone's going to get all of this for only $94,500! Seeing is believing, so be sure to tell friends and relatives to call Holtz Realty for a viewing.
Early this morning I had to drive down to Rockwell on an appointment to show a home that's listed there at my buyer's request. We weren't there very long due to its location and overall size not of their liking. The sad thing about working with them, is that I know pretty much what they're looking for, but there's nothing available right now. Every day I check the new listings in hopes there'll be just that one all of us have been waiting for.
Several days ago I ran into a gentleman whom I've known for some time. We chatted a bit, but then he paused and said, "I want you to be the first in the general public to know I'm quitting my job and going into professional training to help the handicapped." I was nearly brought to tears by the way in which he was telling me how much he's always wanted to help others who have mental and physical limitations.
I congratulated him immensely for taking a path that's been as he said, "My deep calling in life." I patted him on the back and shook his hand while saying, "It appears you're one of the rare ones in our times who've been able to quiet down enough so to hear your soul whispering to you what you've been afraid to hear because nearly everyone's been programmed to believe that self-worth must always have dollar signs attached. With that said, there's no doubt you'll finally find yourself being fulfilled when seeing all the great and lasting differences you'll make with those you've chosen freely to help." I had a very warm feeling about his new-found career, and near certain he'll be a great fit for his newfound calling.
The above photo is one I took of our evening half moon. Every time I see a half moon, I think of the Half Moon Inn that used to be so very popular all the many years ago.