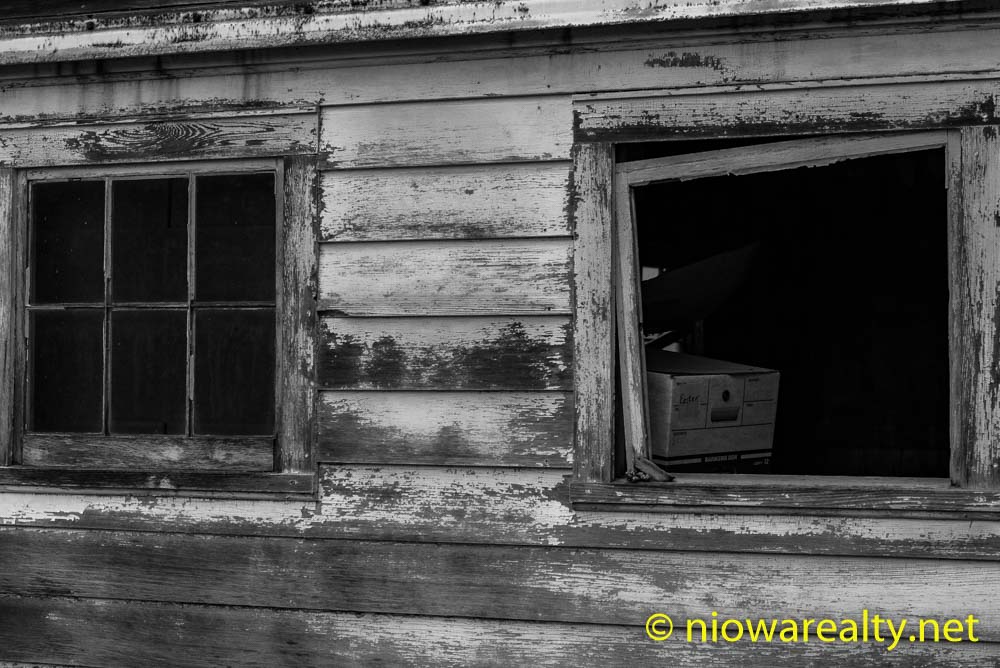 Early this morning before the break of dawn, I made sure to drive past Central Park to get a look at all the crows that were busy roosting there last night. To my surprise, they were all gone. I suspected someone from the City was out there scaring them away. After seeing their numbers at dusk yesterday, I'm surprised I didn't have a nightmare with a take-off from Alfred Hitchcock's "The Birds". Whomever or whatever scared them away, I hope it's for good.
With Thanksgiving only a few days from now, I decided to stop by Fareway and have a gander at what they had available in their meat department. Since I've nearly always found their meat to my satisfaction, I looked all their meats over and finally decided on a plump young duck. I haven't had duck for quite some time, so I figured Thanksgiving would be special enough. At the check-out the woman asked, "Having roast duck tonight?" Since I know her well enough, I replied, "No, I'm having it Thanksgiving so everyone will have an opportunity to get all quacked up." It's always good to sprinkle a little clean humor around don't you think?
One of my office appointments this afternoon took me out to a home where the long term owner has now decided to sell. After giving it my full inspection, there's no question in my mind that it'll sell quickly in spite of our being close to the beginning of our holiday season. I researched the market and believe the price it'll be listed at will get our remaining buyers a-callin. I do hope whomever does purchase it takes as good care of it as it's been receiving over their long years of ownership. Sweet people.
Seeing a name today triggered memories of a home I was in a great many years ago which left me believing that its homeowner was living in some sort of dream world. There were mounds of clothing on beds, boxes piled high to the ceiling in the garage to where cars had to park outside, and above all, the numerous major plumbing issues taking place to where I was convinced those leaking drains and dripping pipes were rotting floor joists.
Fast-forwarding to the present, I'm convinced, that singular experience years ago was my "fit in the choir" of how you really can't judge a book by its cover because if you would have seen or spoken to one of those owners in an office environment, you'd think there was absolutely nothing untoward going on at home. It's near magical how some can walk out of their houses looking dressed for success, but just beyond their doors' thresholds you'll find chaos from stem to stern. It gives me the shivers to even remembering that long ago experience.
A client of mine stopped by my office earlier to bring me up to speed with his home. He asked me a very interesting question which created a near knee-jerk response. He said, "Do you think other cities in our Country have the same problems with rickety homes owned by investors who do nothing but bleed them dry of rents?" My near immediate answer was, "There are seedy homes and districts in nearly every city, but I'm convinced it's not to the per-capita degree we have taking place here in River City." He asked the question, so I answered.
I hope everyone was enjoying the beautiful weather we had today. I said to my one of my dear old clients this afternoon, "It looks like Fall has decided to return to us for a day or two." She smiled and said, "I hope it stays past the weekend because I have family coming."