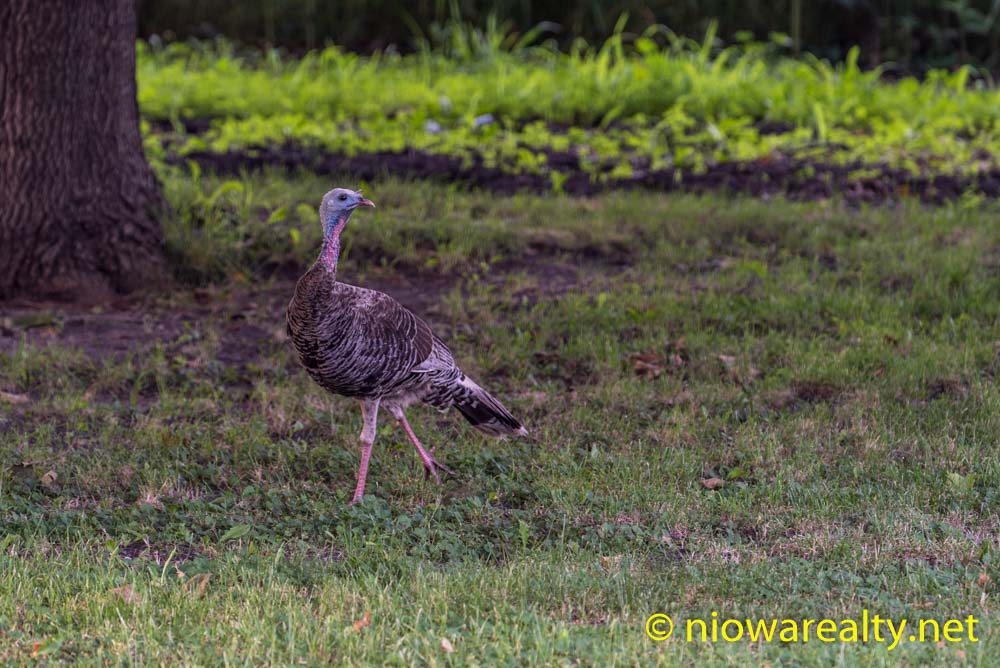 Pretty much most of my day centered around my two open houses along with negotiating the sale of one of my listings which we finally got put together, and I'm of the belief everyone's happy.  In spite of it being a half London fog and drizzly day, I'd say it was very productive.
It disappointed me to find so few visitors at 20 – 9th St. NE, but it was just another confirmation for me that nearly all the young first-time buyers coming out of rentals, want just as good if not better than where their parents are now living.  How is it possible to create quick equity when purchasing something that's already improved and listed at market or above prices?
When I first became a Realtor, over half of the young buyers were looking for something they could work on and make their own, along with building quick equity.  Now, thanks to HDTV and the arrival of the Age of Specialization, there's no incentive to purchase something that's needing cosmetics because they have no vision, no trade skills, and possibly no incentive.
I've found that as each generation steps forward, there are noticeable differences in the way they view their lives and the world around them.  Someone visiting my open house today mentioned how many of the new hires at her job can't seem to separate their personal lives from their work, which of course has an effect on their levels of productivity.  I couldn't help but agree because I see it quite often whenever I'm somewhere there are many people working–especially when it's in an office environment.
In previous generations, work was at the forefront of importance, and personal life took the back seat during employed hours.  Now, it seems that personal lives are ahead of work to where they believe their jobs only exist so to sustain their current standards of living, and believe me, it shows. Too many are under the assumption that newer, better, and smarter machines create productive companies.  Unfortunately, they couldn't be more wrong.  As far as I'm concerned, what makes the wheels of a company spin, are employees who are working together while striving to make their jobs and products all the better.  If centers of work would only contract real honest-to-goodness efficiency experts in given fields, they'd soon find out that it really isn't then machines driving their companies, but rather the employees.
My public open house at 1415 – 9th St. SE was quite the success today.  I printed a large number of flyers, and when 3:00 pm arrived, I found only one left.  There were even people stopping by for a second look.  If that home isn't sold by the end of next week, I'll be ready to eat my hat.
Being reminded today of something when someone was speaking about a bad habit of another, I couldn't help but share an opinion of a great man out of our Country's history who once said, "Those who have no vices, usually have no virtues."  And of course I couldn't help but add, "Just remember, those who do nearly nothing, are those who'll never make mistakes."  Now that should get you all thinking about your errorless workmates, family, and friends.