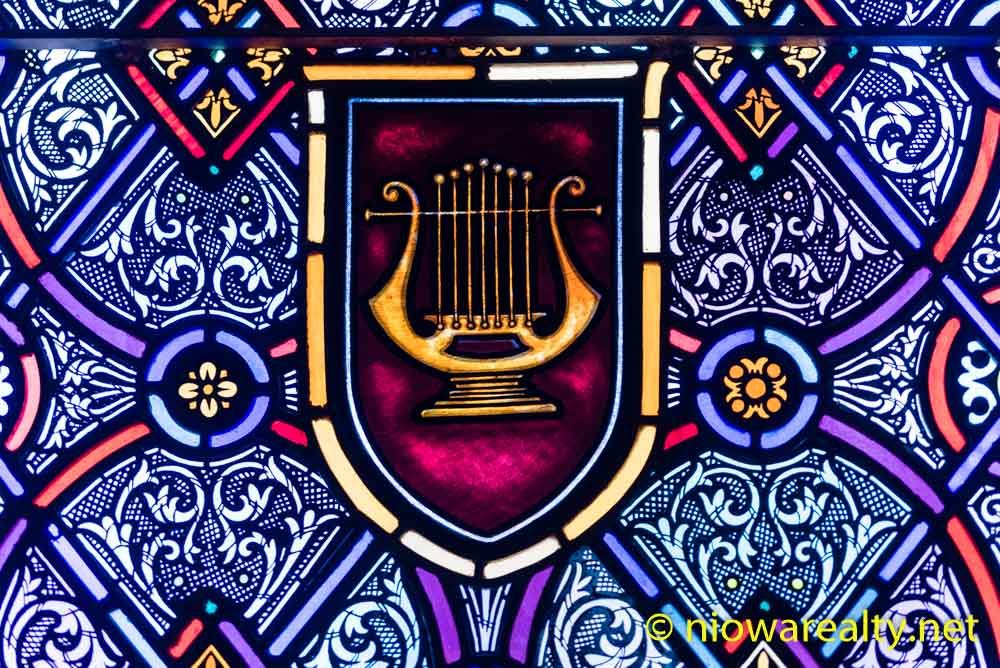 The weather has suddenly turned for the worse beginning this morning.  I was shocked to find it getting colder instead of warmer as the day progressed.  I understand it's supposed to get down in the 20's later this week, so I guess just about everything green will be soon turning brown.  I'm not looking forward to the days of cold and darkness again.  Those who work inside most of the year really don't have that much to worry about during the Winter months other than getting from home to work, but the other poor devils that have to be out in it are those I pity.
Without looking to see what the weather was going to be like, I soon found I hadn't dressed warm enough for the day.  Fortunately, most of my day was spent in the office doing some much needed sorting and arranging of files.  It's amazing how quickly papers can pile up to where they cause annoying clutter.  After about five hours of sorting, filing, shredding and cleaning, I'd say I've got pretty much all of it back under control.
All of these signs I'm seeing around town with "vote yes" on them, and knowing many who live in those homes, is just another confirmation that this "vote yes" business is being pushed by a very select group of people in our community.  I keep thinking to myself, "What's really in it for them?"  I'm wondering if they're being pressured by high-up business associates. What do you think?
What I'm very thankful for, is being able to go to several key people in our City who know the rest of a given story, or possess the missing pieces to a mental puzzles.  They usually don't hesitate to share information because I similarly share mine with them.  It's nearly always funny whenever we speak about a given person or subject because there's almost always something we both bring to the table that wasn't known by the other which creates an even more clear picture of a given person or situation.  For me it's a great example of genuine people wanting the best for each other along with a willingness to help whenever possible. With those few, there's never been that "What's in it for me?" whenever giving or gathering information.
Late this afternoon there was quite the creepiest of happenings.  While I was busy with gleaning in my office of needless paper, a young man stopped by to drop something off that belonged to his father who passed about 6 years ago.  The item really wasn't much, but he thought the person that purchased his father's home would want it since it was part of the house. The kicker of this story is that not but 10 minutes earlier, I'd found a file containing funeral pamphlets.  I flipped thru them and noticed one which I felt compelled to re-read regarding the deceased father of today's visitor.  Now that was a very creepy coincidence wouldn't you say?  I made sure to tell my visitor what had happened not but 10 minutes earlier. Sometimes things happen that defy the laws of chance to where you say, "What the heck was that all about?"
Several people called me today to say how much they liked yesterday's article about St. Paul Lutheran Church here in Mason City.  Rest assured, my comments and observations were agenda-free.  It really is a wonderful community of Faith and hopefully more people will take the time to pay St. Paul a visit some Sunday morning in the near future.
During one of those conversations today, I intimately shared my feelings about the beautiful carved wooden Cross that hangs in St. Paul's Sanctuary.  It's not only a great work of art, but also invokes in me a great sense of reverence to where I'm always compelled to bow my head a bit and bless myself whenever walking past it.  Don't you think places of worship should always contain "best-work" artistic remembrances of faith?  Believe me, that Cross was someone's best, and likely meant to be hanging in St. Paul's Sanctuary.