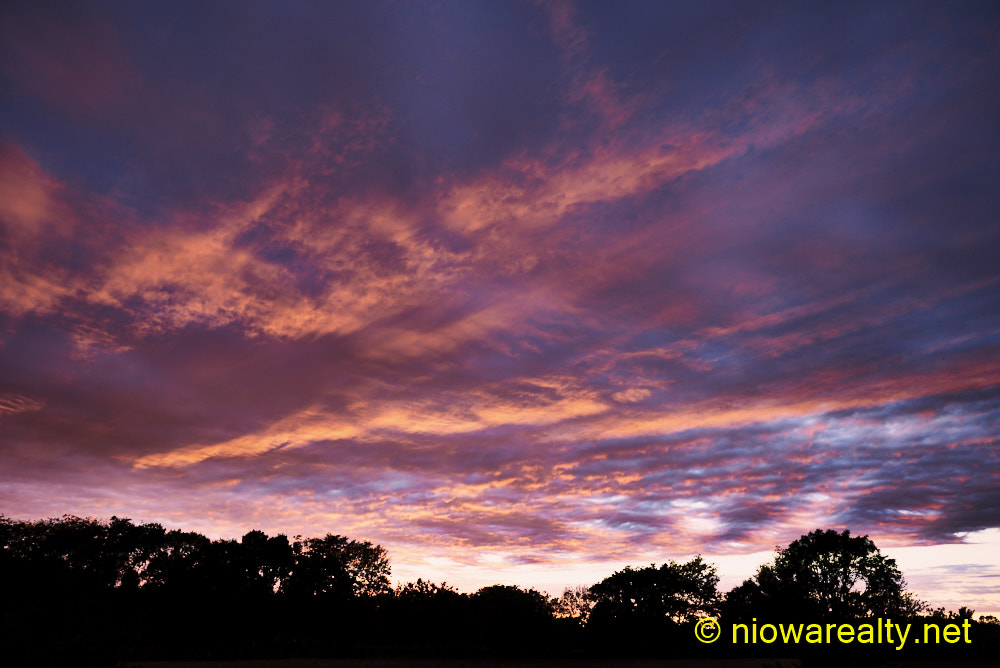 Not long after sunrise, I thought I heard a noise at the front window of my office but when looking out, I didn't see any movement, so back I went to what I was doing.  When unlocking the front door just as my 9:00 am appointment arrived, and after opening the door, I noticed a small dead bird at the doorway.  My client was a little disturbed seeing it in the walkway, so I picked it up and quickly disposed of it.  I did go on to tell him that this is the time of year for whatever reasons, birds seem to have a tendency to dive-bomb into windows.  I think it has something to do with what they're eating.
I do know that some birds eat those little dark berries from the Hackberry trees and seem to get intoxicated by them and fly into windows.  The robins appear to be the ones doing it the most.  It wouldn't surprise me if there are other fruits that hang late on trees which create similar effects.  There just happens to be a very large Hackberry tree down at the corner from my building, so perhaps the birds are already starting to eat them and getting goofy.
Since it was such a beautifully sunny afternoon, I decided to move my work up to the front reception area where I'd be able to get more of a panoramic view of the outdoors.  Oh Mercy!  I'd nearly forgotten how quickly I'm reminded of the devil-may-care attitudes some have regarding the clothing they wear in public.   The first shocker was seeing a likely fifty-something woman walking past with a T-shirt that was far too short to cover her naked "apron" of fat which was hanging down about eight inches below the hem of her T-shirt.  She seemed to care not a flea about how she looked as she walked southward.
I know I've mentioned this before, but our general public really must start having a little more pride in how they appear in public.  There've been numerous times when I've said, "How can people feel good about themselves when they dress like hobos and tramps?" I'm convinced if people would scrub themselves up every morning, brush their teeth, and wear something more complimentary, they'd surely feel better about themselves and certainly interact more positively with the general public.  Like my mother used to say, "Soap and water comes cheap along with tag sale clothing, so there's really no excuse for some people to look like they do in public."
One of my late appointments took me up to Worth County to show a home.  The country views were well received while wishing it would stay like this until Christmas.  I think next week is the beginning of the prime leaf-turning time of our area.  I've already noticed some absolutely gorgeous sugar maples turning.   While visiting with one of the powers that be in our City today, I became quite stern by saying, "I'm beginning to find all the more reasons people with money not wanting to invest in Mason City. When seeing the growing blight of neighborhoods, they're likely thinking a long term investment here would be like throwing money down a rat hole."  It was agreed there are those few who have the ability to make good change, but refuse due to their own selfish tunnel visions.
I'm continuing to check the skies of North Iowa for rays of hope that'll be our incentive to work for a common and lasting good for all.