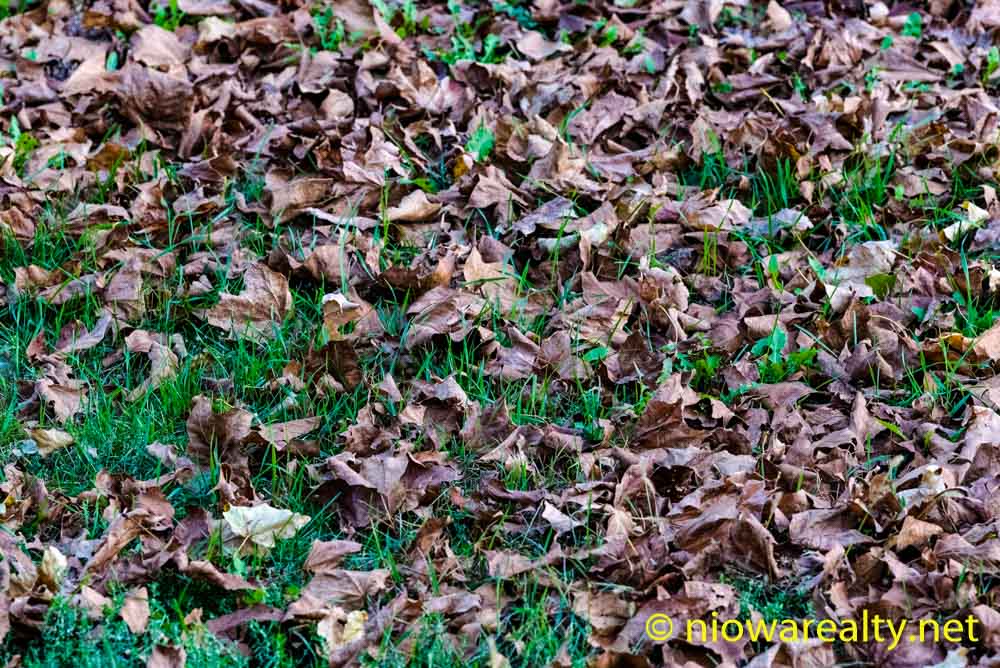 It's really quite interesting how Mother Nature "knows" when it's time to start shedding her Summer robes while reaching for Fall's mantle.  I particularly noticed it today while out on the highway between towns.  All the trees are definitely well on their way to providing us another spectacular show of colors.  It sort of makes me sad Summer didn't hang with us a little longer.  Oh well, there's another year to look forward to so we all can do some serious pre-season planning.
For me, this year has been mostly one of playing catch-up with personal projects I'd moth-balled for several years.  Other much greater priorities kept me away from working at them, and I'm not bragging or complaining, because they were choices I personally made, and happy that I did. I believe real people are more important than the dead things that continue surround us on a daily basis.
My public open house at 422 S. Tennessee Place didn't have as many people attending, but one particular person was exceptionally impressed by its size, features offered, its layout, and above all, its low price.  I assured her there's no other condo on the market that offers so much for so little.  I think now, the word is certainly going to get out and it'll be sold with the timing being perfect for its current owner.
Early this morning I was called by a gentleman who works Downtown asking if I knew how to get in touch with the owners of a particular building.  I told him I would have to do some serious searching and then maybe I'd find it.  The reason he was looking for him was that evidently during the night, something either ran over or broke on the second floor because the building where this guy works had puddles of water in his work area.  I was so afraid it was either a sewer back-up or a toilet having run over, but thank goodness I did finally find the other owner's number and thankful he was already aware of the situation.  From the sounds of it, a bathtub water line broke around midnight, he was immediately alerted and had the water shut off.  Unfortunately, there were many gallons of water that made it to the main floor and basements of those two buildings.  I'm sure there'll be some busy bees doing clean-up this weekend.  Leaking water will set me spinning the fastest.
While driving to my open house I was thinking about what those poor people in Florida and Puerto Rico along with all the other islands that got pounded by the wind and rain from those hurricanes.  Keep in mind, they weren't dealing with just rain water, because there was certainly a great deal of sewage and mud getting mixed into it all and making matters all the worse.  Let's just hope everyone stays level-headed and gets their lives back to normal all the sooner.  I mentioned to another once again today how highly un-likely I'd ever own anything near great bodies of water–especially in Texas or Florida.  I'm sure their giant bugs are multiply exponentially right now. Yuk!
I do hope you all are had a marvelous day on September's end.  I personally found it to be quite pleasing to my senses.