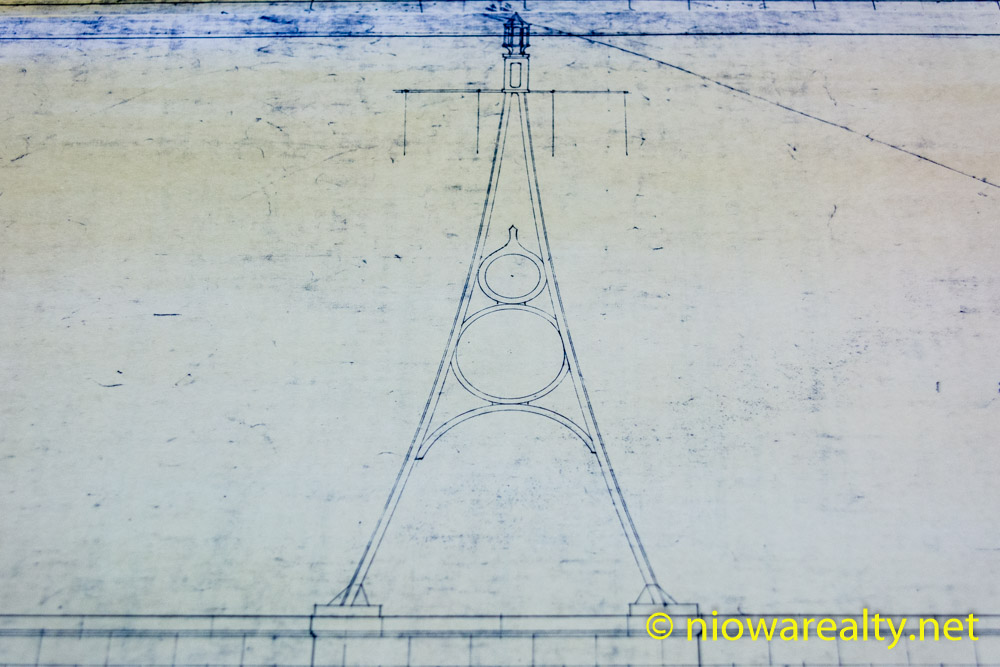 Today was certainly one where I spent most of the morning on detail for a client/customer who inadvertently missed taking care of some necessary repairs to a home he owns before a new tenant moves in the end of this month.  For some reason, I seem to find more flaws than most when doing walk-thru's on vacant properties, even to the point of noticing small screws missing from a home's components.  There were two windows with cracks in their glass that needed to be removed and taken to a glass company, along with going on the hunt for about six screws that would fit the hardware of several doors.
Thank goodness I got the windows out, then went on a search for screws which I did find, and able to return and finish up on what the owner should have done before he left on a trip to see the turning of the leaves up north.  Hopefully the cracked windows will be replaced and re-installed long before the new tenant moves in.  One thing I greatly dislike is having to go back to a home that's being lived in to make repairs that should have been done before the tenants arrived with their moving truck.  While driving back to the office I decided most people don't think forward enough as well as being sensitive to time.  I believe anyone who's really good at time management in this age, are worth their weight in gold on corporate levels.
Having glanced at the internet news this evening, I discovered North Korea launched another missile which flew over Japan's air space.  There's no question in my mind the leader of North Korea and his military cronies must be on a path to create an all-out war in Asia.  I'm not sure how much longer South Korea and Japan will endure these acts of aggression.   It appears democracy as we know it is under attack on nearly every continent.  As far as I'm concerned there's too much hatred and jealousy in the world which always brings out the worst in humans.  It also appears religious tolerance is also out the window.  I know of no mainstream religion that condones the murdering of innocent women and children.  Such mindsets are far below my ability to understand.
An offer came in today on another one of my listings and I do hope we'll be able to get it  put together.  This particular home has been getting a great deal of activity and hopefully it'll be sold in the next day or two.  The agent who has the offer is pretty level-headed and about as honest as the day is long, so I'm hoping for the best.
Having a little time to kill today, I went to an office to look at some of their archived prints and drawings.  Paging thru those piles of drawings and renderings took me back nearly a hundred years ago when our Country was in the midst of its golden age.  Keep in mind, with the exception of World War I which caused a set-back in progress, America was sailing along up until the stock market crashed in 1929.  Nearly all of the beautiful old  buildings still standing were constructed before the crash of '29.
I took the above photo of a tall antenna/beacon that was designed to be stationed atop a commercial building. The simple structure of it exhibits a graceful style.  I'm naming it the "Art Deco Beacon".