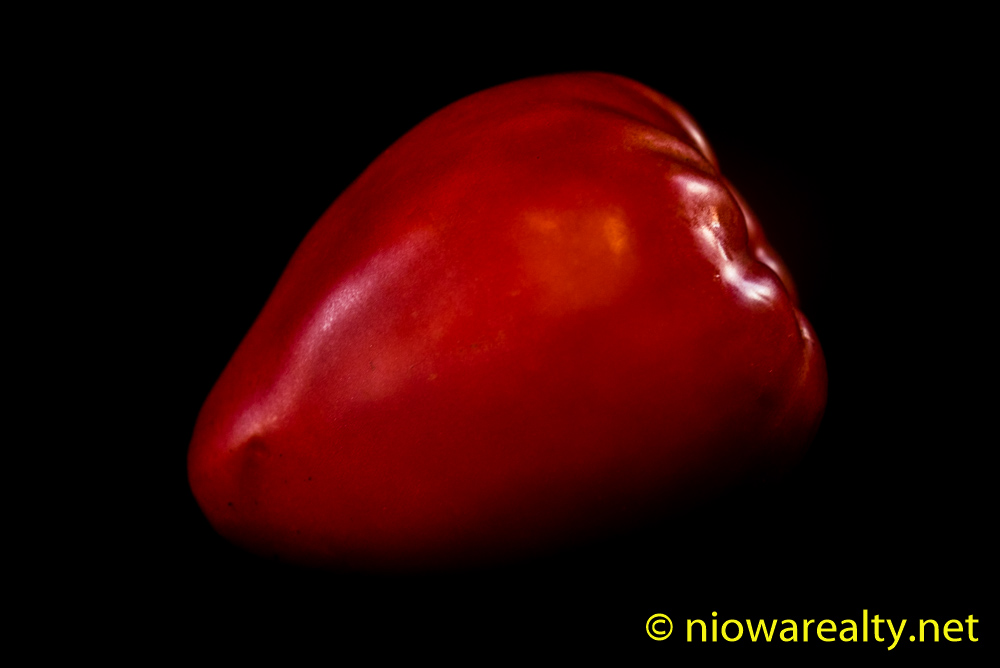 There's no question it's been one of those days where the entirety of the hours seemed discordant.  Sometimes when attempting to be a peacemaker, I find myself being pulled from the middle road and at odds with the one I'm trying to help.
Earlier today I shared with a colleague a story regarding a particular family I did a great deal of good business with over these long years.  I assisted grandparents, parents, and even their children with their marketing and purchasing of homes.  It happened that one of the children came to me to look for a new home several years ago.  I showed them a number until we found one that was to their liking.
As chance would have it, the tenant in that home was making it exceptionally difficult to get in for a viewing.  After about a week of re-scheduling due to the tenant's obscure reasons for not wanting it shown, we managed to get inside.  They liked it, and later went home to talk about it.  The next afternoon they called and wanted to make an offer on it.  It was late by the time we finished up, so the very next morning I delivered the offer to the listing agent's office.  It was so early, the agent hadn't even arrived so I left it with the secretary.
Later that afternoon, I received a phone call from that agent telling me the home was sold earlier the day before.  Of course all agents don't do business in like fashions, but I was not a happy camper for not being alerted there was another offer.   The phone call I had to make to my buyers was not one I looked forward to in knowing how much they wanted that home.  After hanging up from my call to them, it wasn't what they said, but rather what they didn't say that bothered me—especially when I told them there'd be another, and when they were ready to look again, to give me a call.
It wasn't but a week later when I nearly fell off my chair when seeing they listed their home with a competitor.  I placed a call to one of their immediate relatives and left a message for him to give me a call.  The call was never returned.  I did find out weeks later from a neighbor that they did purchase another home as well as being informed the home they just listed was sold.
Now that much time has passed, and seeing the whole negative effect that one naughty agent had on a very good relationship I had with that family for not telling me there was another offer on the home they wanted.  Even now, it saddens me to see how one family member managed to poison the relationship I had with his entire family for not understanding I had absolutely no control over that other agent's choice in not telling me there was another offer on it.  I continue to wish them well and hope there'll be a day when they fully understand what happened.
Yesterday I found a curious yet beautiful tomato that somehow managed to grow in the shape of a heart.  The above photo is of my tomato with a heart. I hope it's as tasty on the inside as it looks from the out.