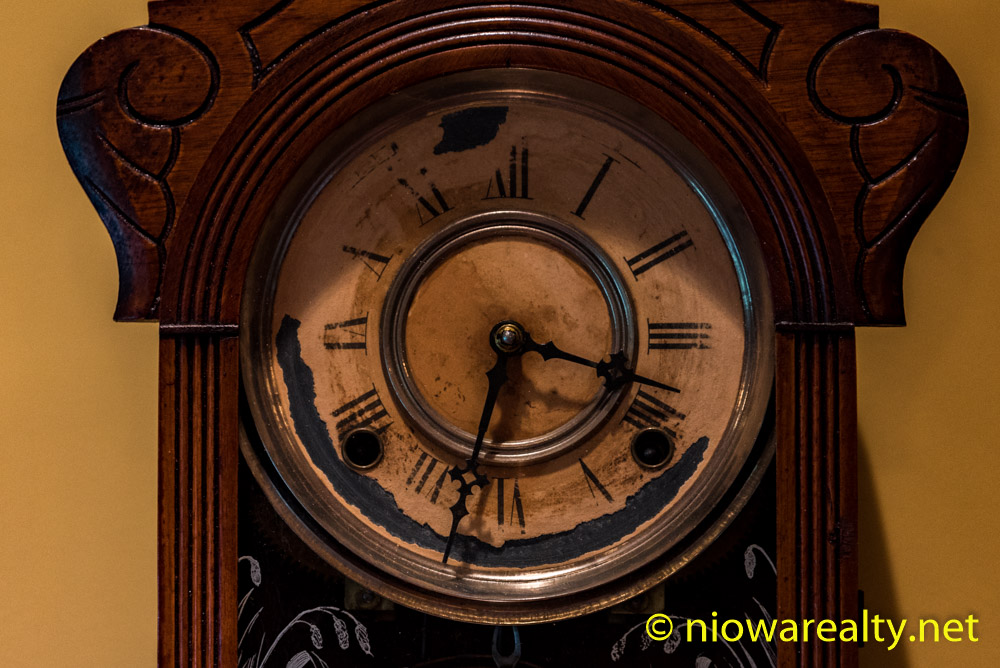 There's likely going to be a time when I'm not even going to bother looking at the weather.  Just this morning I looked online at the Globe Gazette's site to see what the weather was going to be doing today, and that's all it said was for it to be partly cloudy with temps reaching 92 degrees.
So much for the accuracy of that forecast due to the nearly continuous on and off showers along with the temps not even coming close to approaching 90 degrees.  I was all the more disgusted because I left the windows in my car cracked enough to let the heat out, and of course my seats got wet before I could get out to close them.  I'm just glad we didn't have another violent storm like the one several days ago.
Today was a rather productive day to where I believe I sold two homes, and both buyers are exceptionally happy about their purchases.  One of the homes is my listing and while visiting with the owners I said, "It looks like our wish has come true because the buyers of your home are a young couple who'll cherish it just as much as you did your during your long years of ownership."  They were in total agreement and equally happy about it.
My other sale involved another office's listing, and I found out shortly after presenting it that there was another offer that came in on it.  The agent called and asked that I have my buyer go "highest and best".  As what normally happens, the buyer became upset after I relayed the news.  After a session of calming down, I asked for a new offering amount.  It was changed, and re-submitted to the listing agent.
After calling that agent I couldn't help but say, "You have no idea how much I despise having multiple offers on my listings because for some illusionary reason, whomever loses ends up grinding an axe for me into perpetuity."  The agent couldn't help but agree because I'm sure similar experiences have taken place at that office.
Yet again, I was reminded while in conversation with an attorney how often I have to deal with sellers and buyers who "think" in their infinitely greedy minds that Realtors are the bad guys and not worthy of being compensated.  The greedy ones are always those who'll come squealing like pigs for me to be Mr. Fix-it when something's gone greatly wrong.
There are a handful I can personally name who are way smarter than Realtors and attorneys.  If you don't believe me, just ask them.  I'm really working on keeping my mouth shut because I'd just as well save my breath to cool the soup.  Over these long years I've come to the conclusion there are those who are driven by some internal voice that responds to no outside counsel and march only to the beat of their "Mini-Me" whisperings.  I'm sure it must get a little creepy a time or two within their inner circles when someone asks, "Are you sure you know what you're doing?"