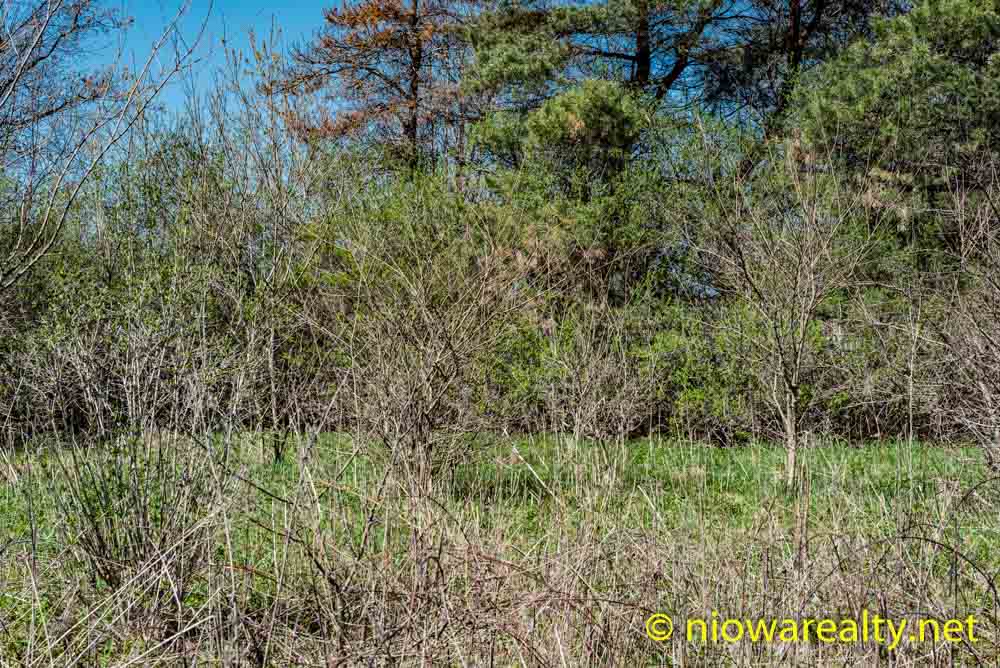 It was quite the scorching day with the high humidity and temps in the 90's which made it feel all that much hotter.  I went out to preview a home today and while outside for only about five minutes, I could feel a sweat beginning to break out from within.  I'm sure this weather is all the more miserable for the many North Iowa residents who've been hit recently with summer colds.  As we all know, a summer cold is a different kind of animal.
One of my recent listings managed to get sold today.  It came as no surprise it did considering how well the owners have taken care of it over the years.  Most sellers have no true understanding of how important it is for their homes to be as clean and maintenance free as possible when wishing them to be sold quickly and for fair prices.
Don't ever think you're seeing a strange sight if you'd ever happen to see me sweeping the front steps or pulling a few weeds growing at a vacant home I happen to have listed.  I've always tried to be as proactive about a home's appearance to where even some of the most trivial blemishes get remedied.  I'd be hard pressed to remember how many burned out lightbulbs I've replaced in vacant homes over the years.  Too many times a simple burned out lightbulb would give a buyer reason to believe it's not the bulb, but rather something wrong with the light fixture or the switch.   It's human nature for a buyer to look past a simple solution to problem while walking away believing it to be a costly fix.
Certainly you've heard me speak before about how important drive-by presentation is when selling a home.  Low hanging branches, overgrown shrubs, excess yard ornamentations including pink flamingos, and weeds, are definite visuals that send up red flags in the minds of buyers.  Many a time I've argued with sellers about tree branches by saying, "How do you expect someone to have an opinion about your home when they can't even see it clearly enough from the street while doing a rubber-neck?"
Believe it or not, trees, shrubs, and plants really do enjoy getting trimmed up and cut back because it actually helps to stimulate new growth.  I was just at a home yesterday that was screaming for some hatchet work to be done around its perimeter.  I can already see in my mind's eye what it'll look like when all the over-grown brush is cleared back because I still remember what it looked like many years ago before its landscape maintenance fell into neglect.
There's another home I'll be listing soon that'll be undergoing some landscape maintenance before it's listed simply because it has several interesting exterior features that I'll want everyone driving by to see.  Just remember, when at first sight, presentation is everything.  An honest and fairly priced landscape maintenance company would be a great start-up business for a young man or woman who enjoys working outdoors in North Iowa.  Considering our current choices, I'm convinced in time, they'd be highly sought after.