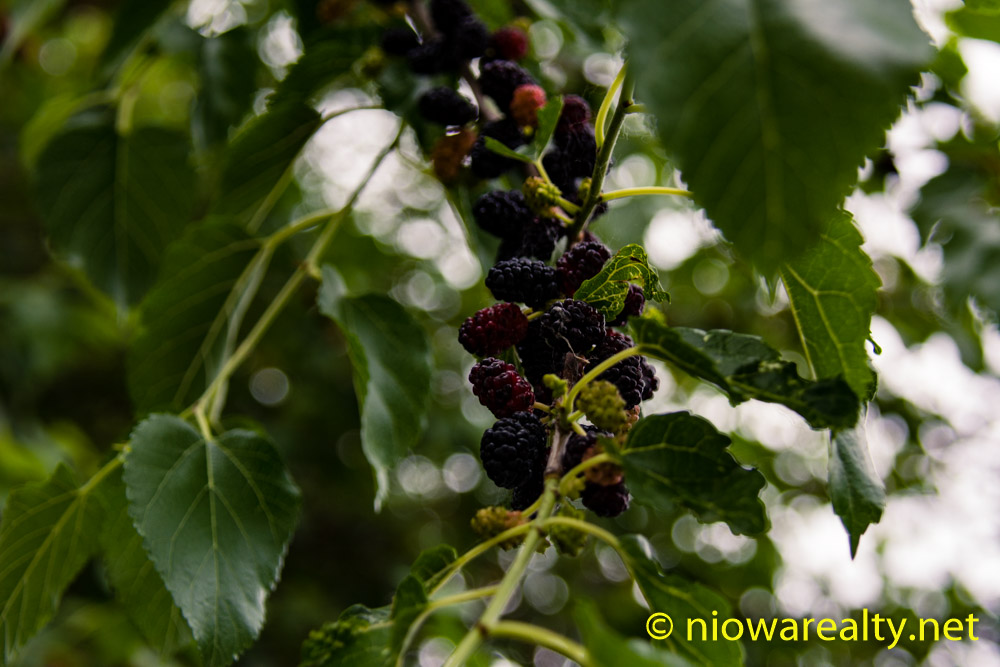 Thank goodness it wasn't raining outside because I had some menial chores to get accomplished this morning before noon arrived.  I really don't mind it because it gets me unplugged from thoughts of my regular job.
I found it a bit odd while outside and minding my own business when a woman whom I absolutely did not know, decided to stand at the sidewalk and watch me.  It didn't bother me at first, but after a while, I was beginning to become a little irritated.  I think she was waiting for me to stop what I was doing and engage her in conversation.  She must've finally realized I wasn't going to stop, so she finally shuffled on down the street.  I've found the least amount of attention paid, gives watchers all the less purpose.
I've been noticing more people on bicycles with back packs hanging from their shoulders around town lately. I have my suspicions regarding what it's all about, and if they be confirmed, there's a problem in our City that's growing all the larger.
My public open house at 2040 Hunters Ridge Drive today had no visitors the first hour, but when the second hour arrived, there were people coming and going the entire time.  Everyone who arrived for the viewing were surprised by its size.  There've been several over these past several months that have looked at it more than once, so I do hope they make a decision to purchase it.  It offers far more privacy than what's normally available for townhouses in our area.
Since I didn't have anything pressing later this afternoon, I decided to take a long drive to one of my favorite churches which I'd not visited for some time.  I'm still working on what it is about that church that makes it so special.  Today I was in a sort of hyper-awareness state to where I was not just absorbing the "wholeness" of it all, but rather visually investigating each component of its structure.  I then turned to the music, the voices, the faces, the "texture" of the wooden pews, and lastly, the lighting.
There are three stained glass windows quite high at the back of the sanctuary.  I never paid that much attention to them until today.  Whomever created their design was very talented. One of them had a face so realistic, it gave the impression of a very good painting that was set aglow by the natural light filtering through the canvas.  I did have my camera in my car, and made up my mind that I'd go and get it after the service and snap of photo so to share with you, but since it's Father's Day weekend, there were families hanging about afterwards with their fathers.  The next time I'm there I'll get a shot of that window.
I pulled up to a house I had to inspect when I returned to River City, and happened to notice a mulberry bush that was loaded with berries.  In such numbers,  they were staining the sidewalks.  I was surprised the birds hadn't plucked them.  The above photo exhibits but one of its many branches.  While driving home that old nursery rhyme suddenly popped into my head, "Here we go round the mulberry bush." It's very annoying sometimes when some random external happening triggers a tune in your mind and continues to repeat itself over, and over again.