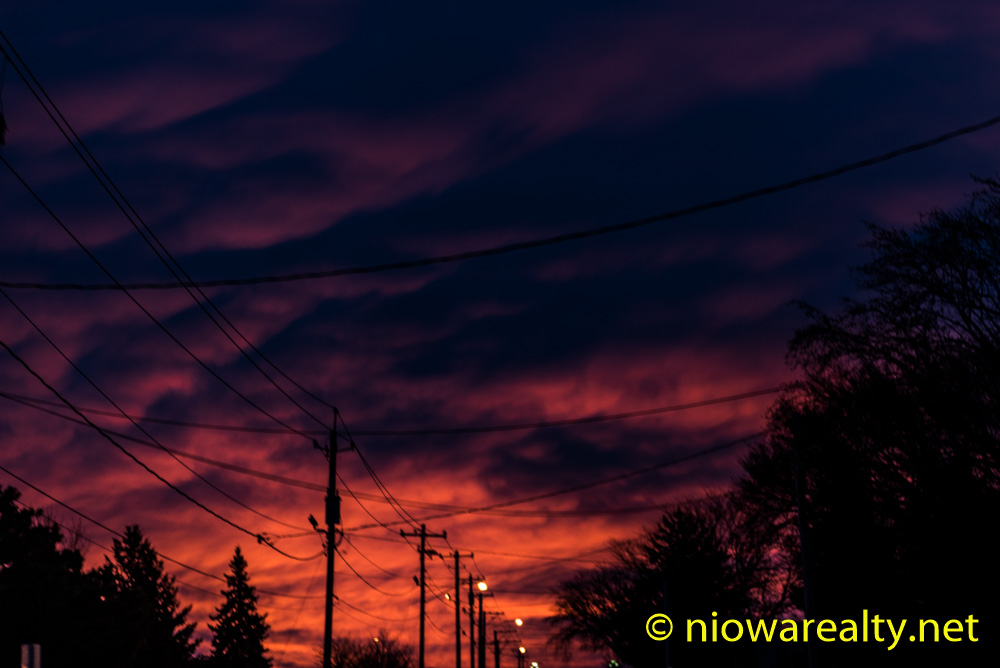 My day started a bit earlier than normal for a Saturday after having scheduled an appointment yesterday to show a property about a half hour's drive from here at 8:00 am. this morning.  In knowing I had much to do before I headed out, I made sure to get myself to the office early enough so to get those duties taken care of before I left.
For me, driving in the country always helps to bring everything back into perspective.  In spite of all the highs and lows of my daily life, I'm reminded the earth has always been there to take care of us.  Now just think for a moment where we would be if we didn't have the basics.  Mother Earth has provided for the humans since before the time we all fell out of the trees and started on our evolutionary journeys.  Many in our modern world consider the earth a commodity that's there to be exploited.  The oceans are growing ever more depleted of life to where I'm afraid we're on a crash collision course of extinction with much of our marine life which has kept our oceans' food chain in balance for thousands of years.
I'm on my soapbox of sorts because the people I was showing this morning really "get it", and are determined to continue making changes in their lives to where they'll be back to the real basics.  As you all know, the basics are food, water, and shelter.  Everything else concerning human needs is superfluous.  Just think about it.  How many people are there whom you know who would freely accept being placed in an 1850's style village where there's no gas, electric, running water, or sewage disposal systems, and still manage to happily survive?
About a half hour of our conversation was spent talking about the need for our children to be given a much broader education on the basics of sustaining life.  We also spoke about why so many of the plants and animals that we are eating have so many trace chemicals in them.  I looked at the both of them and said, "As far as I'm concerned the driving force behind this is greed.  They continue to search for ways to make plants and animals grow bigger and faster so they are just one nose ahead of their competitors."  We all agreed.  Without question, the exploitation of Mother Earth is money driven, and until we as consumers take a stand, they'll continue to do it and create a downward spirally vacuum of life for generations to come.
One of my dear friends sent me a note several days ago regarding a movie he recently watched.  I found it, so I watched it last night.  It was yet another real eye-opener for me. I'll have to thank him for recommending it.  The name of it is "The Russian Woodpecker".  My public open house today at 2831 – 4th St. NW was a great success in spite of the blistering high temperatures and wind.  There were several buyers showing some good interest.  If you missed the viewing, please don't hesitate to give me a call and I'll open it up for you.
Since I had some free time later this afternoon, I went to an out-of-town church's service.  It was OK, but there was someone there that I hadn't seen for a number of years whom I'd pretty much "written off" and "sent down" after out last encounter.  She's related to me, but distantly, and glad for it.  I believe she noticed me which is likely why her and husband made a quick exit.  She's a classic example of a person who's kept her head buried in the sand while being in denial of "real world" happenings.  I really wished I'd not gone to that church because seeing her triggered some dark memories with me. And the creepy craziest of things, is that I even remembered her birthday.  Should I send her a card?