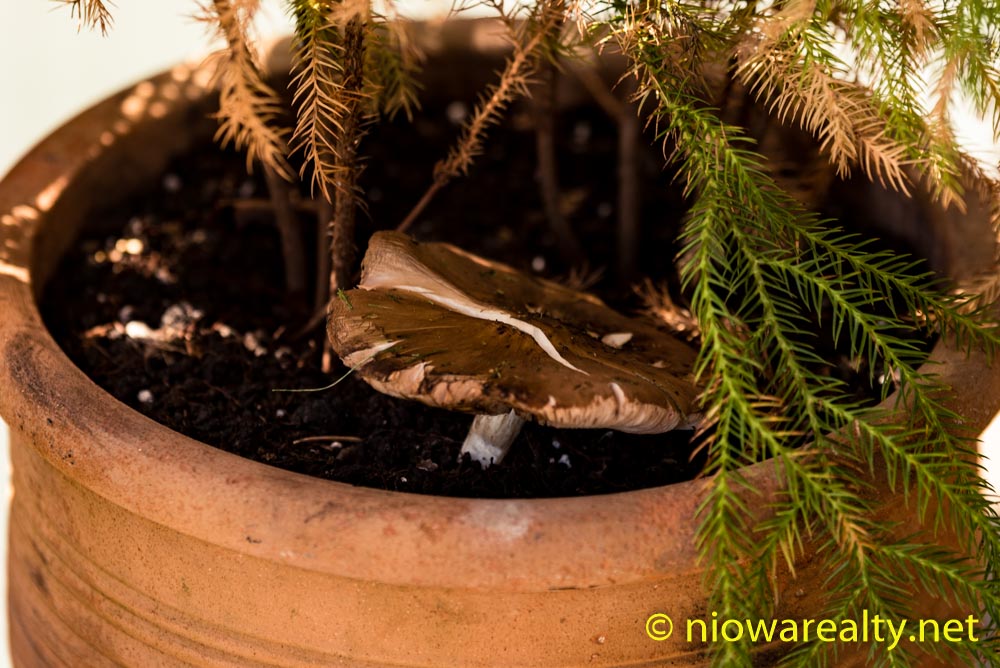 This was certainly a memorable Memorial Day weekend for me to where I managed to get a task accomplished that's been hanging over my head for over a year, as well as getting a home sold to one of the most delightful couples.
It seems there are those times in our lives when we believe someone, when they say they're going to perform a given task for us, but that day never seems to arrive to where we must start all over with our plan of action.  That action did finally get completed yesterday and I'm all the happier for it because it's just one more of my duties that's been discharged.  As a footnote, I'll certainly not ever consider asking that person who caused such a delay to help me with something again.  I chalked it up as just one more of my illuminations.
On the flip side, I finally got myself up to speed yesterday at getting some documents signed by a customer.  He's terribly hard to reach and seems to always have something to do other than stop by my office.  I even offered to go out to his home and get them signed, but he wouldn't hear of it.  After listening to him yesterday, I decided he's one who has to be coddled a little bit before asking him to step out of his daily routine.
Late this morning I had to meet some buyers out at a home to do their final walk-thru because we're closing on it this week.  Everything looked to their satisfaction and while there, they showed me some of the paint colors they'll be using along with pointing out where their new privacy fence will be installed.
Too many times neighbors take offense when seeing privacy fences going up which I've always considered to be the wrong way to look at it.  Barriers are meant to create an intimacy of sorts with one's backyard–especially when neighbors have patios and grill areas of their own at the rear of their homes.  Unless we're really curious and gossipy people, a tall non-see-thru fence keeps the bordering neighbors from being distracted.  I believe we all must work at creating some sacred space in our yards where interruptions and distractions don't exist.
While scanning the on-line news this morning, I read where yoga is noticeably growing in popularity.  The author of the article believes it's because of all the political hype that started back when the elections were in full force.  I was delighted to hear more people are getting into yoga, and to my surprise, one of my dear well knowns has also started it, and she likes it.  I consider yoga a combination of exercise and meditation all rolled up into one.
I certainly saw a sight for sore eyes while driving down Manor Drive late this afternoon.  A gentleman who must've been thirty-something was riding a bike just ahead of me side-by-side with a woman.  Oh Mercy!  His butt crack was hanging out there for all to see for a block or two before I could get around them.  Now really, he knew his bottom was exposed and certainly wanted all the world to see it.  Some people can certainly exhibit how crass they are while out in public.