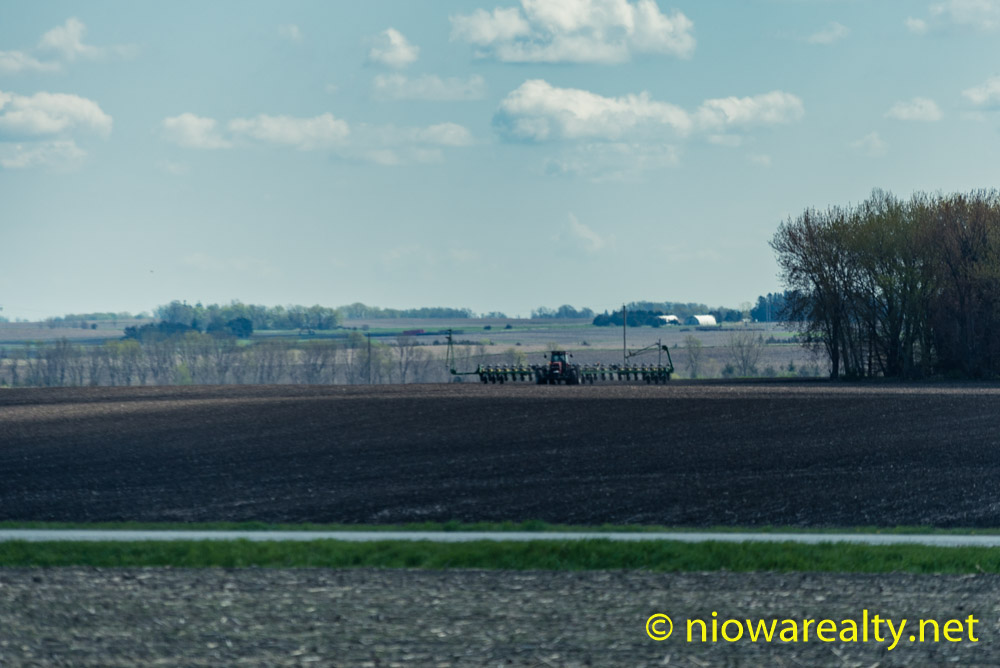 Thinking we weren't going to have anymore rain, it had to start sprinkling when I was out about an hour and a half doing some lawn mowing that I couldn't get done over the weekend because of the R A I N again.  Oh well, I did get my little chores accomplished and happy for it.
For a week or so now I'd been thinking about a colleague whom I had worked with a number of years ago.  About two months ago she came to me regarding a problem she was having with her landlord.  It appeared the landlord had decided for whatever reason, to sell the home she's living in just after she and her husband got themselves settled.
From the beginning, I'd suspected this wanting to sell the home was a ploy to get the tenant to pay a higher than market price for it knowing she would be hard pressed to find a similar home in this market.  I told her at the time, to at least let me show her a few available properties.  I could tell my suggestion fell on deaf ears.
As chance would have it, she called this morning to let me know what she'd done.  It sounded like the pressures from the landlord paid off to where she agreed to buy it.  I asked her, "How much did you pay for it?"  Before she told me the price she said, "I know you're going to think I paid too much."  After she told me the amount, that's all I said was, "Sometimes when a person is in a position to where a new job, the thought of looking and moving again, is just too overwhelming to even think about, so it's just better to cave and pay the price and not have to deal with the unknowns."
Those words did give her comfort because she at least now knows I understood the stress she was under.  One can do nothing more than wish those people well who cave when in positions of pressure.  Remembering how she was when I worked with her, I knew way back then how poorly she could handle stress.  At least now, I won't be wondering and worrying about that predicament she was placed in.  I don't even have any bad thoughts about her landlord, because I know karma will come a calling if that whole business of wanting to sell the home was a set-up.
Tomorrow morning I'll be showing the Fertile acreage again for the second time to a couple who looked at it several weeks ago.  They are the nicest people and I hope they're the ones who'll end up owning it.  Of all the acreages I've had listed over the years, that homesite has a wonderful feeling that's "grounding".  I've always been a sucker for old growth timber which is abundant there, but the lay of the land is also quite pleasant.  It's no wonder the owners lived there for so many years.  Truth be told, it's been in their family since was built in 1914.  Now that's long term ownership.
For it being mid-week already, I'd say I've had a busy as well as productive first half.