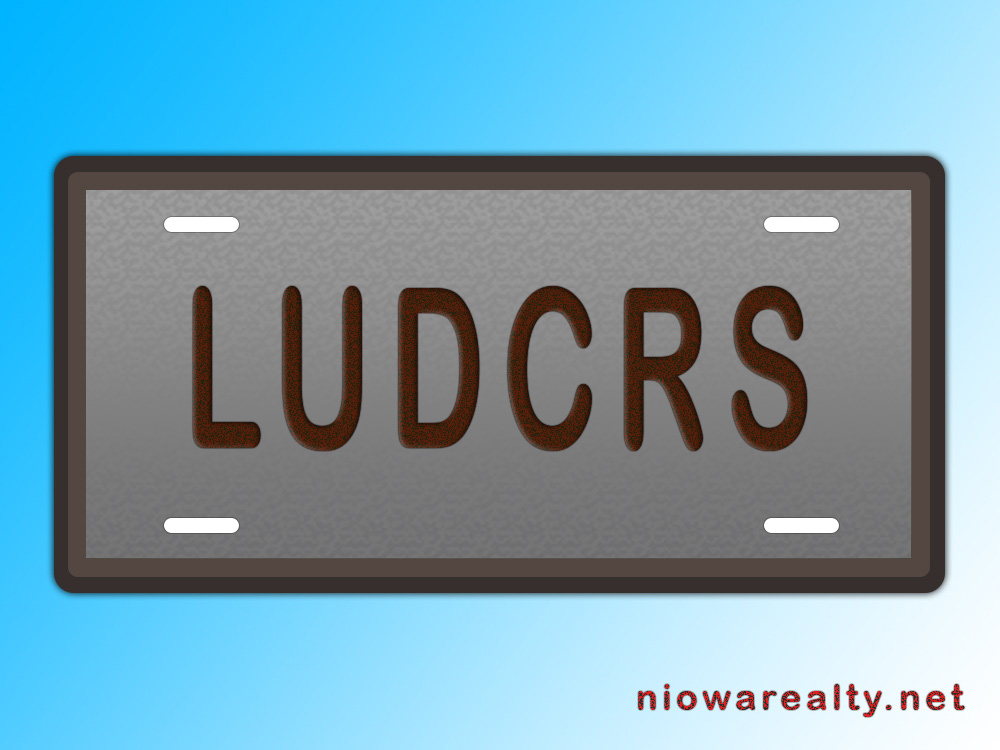 The first item on my agenda this morning was to go and pick up two sold signs on properties I closed last week.  I try not to have them out any longer than two weeks past closing for fear the sellers may think me being overzealous by expecting free advertising out of them.  Every time I see a sold sign staked in a yard for an extended period of time I think, "Now if I were the new owners, I would've had it pulled and placed out of sight and along the side of the house or garage."
The next appointment I had was the closing on the acreage I had listed just south of Thornton.  I sold it to one of the nicest young couples who're exceptionally excited about it being their new country home.  When I inspected it for the first time I was spellbound by the site as well as the historic barn that's still in pretty darn good condition considering its age.  When upstairs and looking out the bedroom windows, I could see for miles in nearly every direction.  I told the buyers this morning how much I wish I had ten more to sell just like it because they'd all be sold by now.  Having sold so many acreages over the years, I have a check-list in my mind of features they must possess to be considered good long-term investments.
Several more hours were spent working on files of closings that are coming up as well as one taking place tomorrow.  The home that's closing tomorrow should've been sold months ago, but for some reason it didn't happen until just recently.  When I did my walk-thru on it today, there's no question in my mind the new buyers will be comfortably settled in and happy they made their choice to purchase it.  Since they're from out of town, they'll soon come to realize how desirable their new neighborhood is.  They'll be a welcome addition to an area that's filled with a number of professional and semi-professionals homeowners.
One of my old clients/customers had me show them a home later this afternoon that's a blank canvas as far as I'm concerned.  It has many un-realized big ticket items already there, but the real selling point is its country-like neighborhood that I've become fully familiar with over the years.  Yes, there are a few questionable homes in the district, but anymore, is there any neighborhood in our City that is blight free?  I do hope they purchase it because I can already "see" them there working.
While driving down a four lane highway late this afternoon, a big black near new looking car went whooshing past me.  It must've been one of those rarely seen foreign makes because I didn't recognize the emblem at the back.  What I did notice was another mind testing personalized license plat that read:  LUDCRS.  Now if ever someone had an appropriate license plate created for that car, which likely meant ludicrous, it was perfect because that vehicle certainly was out of place for Mason City.  I hope the next time I see LUDCRS, I'll be able to see the car's make and driver.