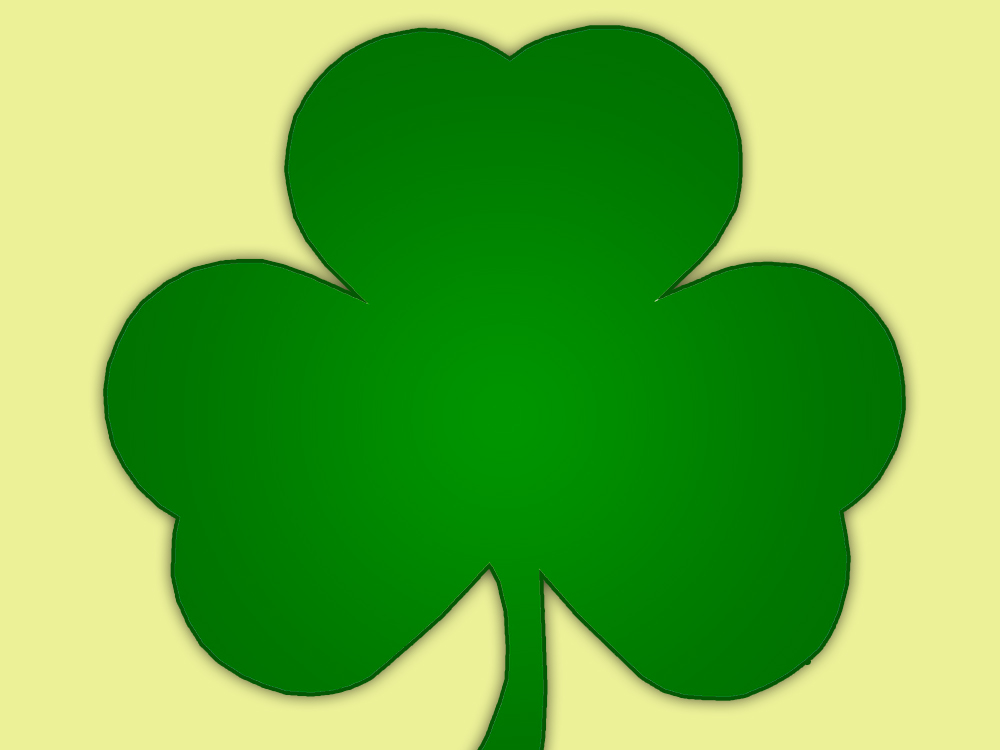 If someone would ask me what I'd accomplished today, they'd likely think me quite the fabricator, but indeed there was long list I burned through.  Thinking St. Patrick's Day was going to be a bit quiet with most everyone busy planning their evening schedules around the places they'll be going tonight to get their mugs of green giggle water, I was soon proven wrong.  I only hope everyone has a good time, but remain prudent with their consumption of alcohol.  Steering wheels and alcohol are the most dangerous of mixes.
I did stop down to Patrick's for today's lunch special which was corned beef, boiled cabbage, and red potatoes.  It was actually quite good, but I wasn't able to finish the exceptionally large helpings I was given.  I told the waitress it wasn't that I couldn't finish it, but rather if I did, I'd surely be sleeping in some corner of my office this afternoon.  Light lunches are best suited when being more mentally than physically busy.
Certainly most of you all know I have Patrick's Bar and Restaurant listed for sale.  With that said, while I was there, I was thinking of all the things a new owner could do with that building.  The more I looked around, the more I could envision a trendy up-scale bistro where there'd be light menus, good drinks, soft lighting, and an ambiance that would keep bringing customers back.  The many market niches that haven't been tapped in our City disturbs me.  We have to learn to tape the mouths of the naysays around us and start being a little more fearless with potential ventures.  Remember, all things are hard in the beginning—especially getting over our tall hurdles called "Fear of Failure".
My public open house tomorrow is located at 928 N. Monroe here in Mason City.  I'm hoping to have a good turnout and possibly get a buyer out of it.  It's very deceiving from the street because of the family room that's tucked away at the rear of the home. In the times I've shown it, the buyers have been "wowed" by its size. The real plus that many overlook, is the tandem double garage that has an overhead door at both ends.  The drive in/drive out option is far more desirable with today's buyers.  And to top it off, the rear door exits onto another street—N. Monroe Place.  Help me spread the word.
I was showing a home yesterday to one of the most delightful buyers who has quite the gift of making me laugh.  I was pointing out some of the flaws while showing it to her, and of course I couldn't help but be a little wicked in my comments regarding some of the quality of workmanship. In knowing she's a very private person, I was giving her some pointers on what could be done with the landscaping so to make the back yard more of a sanctuary than the fish bowl it currently appears to be.  I was teasing her by saying, "As wide open as this setting is, you'll have to make sure you put on some lipstick before you take the trash out."  She didn't think that was even the least bit funny.
In every way, I wish you all a devilishly delightful St. Patrick's Day of 2017!