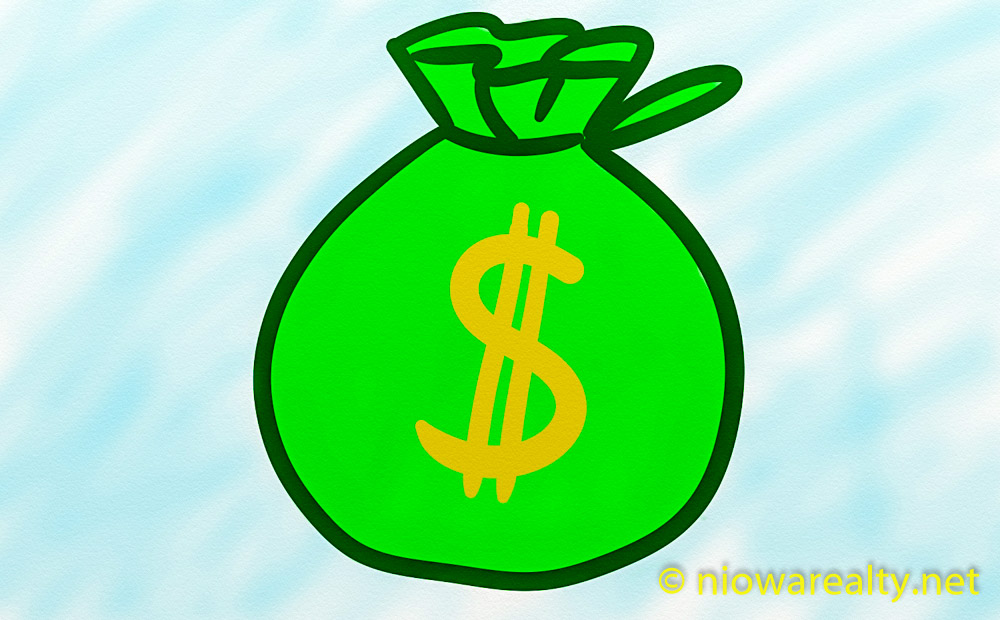 Fortunately it was warmer this morning while driving up to show the acreage I have listed in Fertile.  The buyers were a few minutes late which afforded me enough time to get all the lights turned on before they arrived.  The showing went well and I'm hoping they take time to sort out their thoughts and realize how much of a bargain that homesite really is.  I told them since there were approximately 8 acres in the site, I'd turn it into a mini-farm where I'd have a little bit of everything including some chickens, a pig or two, a small milk cow, an orchard, and a very large vegetable garden.  I'd likely erect a very tasteful sign out front naming the place something like, "Whispering Oaks" or possibly "Winter Haven".  I'd call it Winter Haven because that old growth grove certainly gives an immense amount of protection from those bitter north winds we experience during the winter.
Someone mentioned to me not long ago a resolution she's made of late which is to stay as far away from the social medias as possible.   I said, "Great! I wish everyone would crank down their use and abuse of them."  I happened to catch a glimpse of a young couple's face pasted on a Facebook page that was beyond being "staged".  I couldn't help but notice their forced expressions of happiness.  It appeared they were forced to "smile" for the camera in spite of there being deep divisions brewing.  A gal I've known since youth is extremely addicted to the social medias to where I wonder what exactly she does all day besides playing with her smart phone.  It's no wonder nearly everyone's yards look so neglected.  A great money making venture would for someone to establish a company offering yard and garden services and plaster it all over on the medias.  Perhaps the media addicts would finally connect the dots and realize they either have to hire someone, or pull themselves away from their electronics and get out and do the work themselves.
When in conversation today with one of Mason City's exceptionally intelligent people, we happened on the subject of acquiring and amassing capital.  I couldn't help but interject my opinion of how times have changed.  I said, "It seems there are all the more of our younger generation who want to acquire as much as possible in as short a period of time, and to heck with how many people they've had to walk over to get it."  I went on to say, "Why can't people make money the old fashioned way by simply earning it?"
From what I've been noticing of late, there are those who even believe acquisition is some sort of divine right bestowed upon them which frees them from any misgivings about the fashion in which they acquired their so-called wealth.  I'm a firm believer in fair and square dealings for goods and services rather than freely duping someone out of something and believing it's just OK.  It's no wonder our elderly are growing all the more wary of having even the most basic of services provided simply because they're afraid that someone's trying to amass unearned capital at their expense.  The fraudulent marketing sector in this country is growing exponentially. It certainly is a brave new world isn't it?