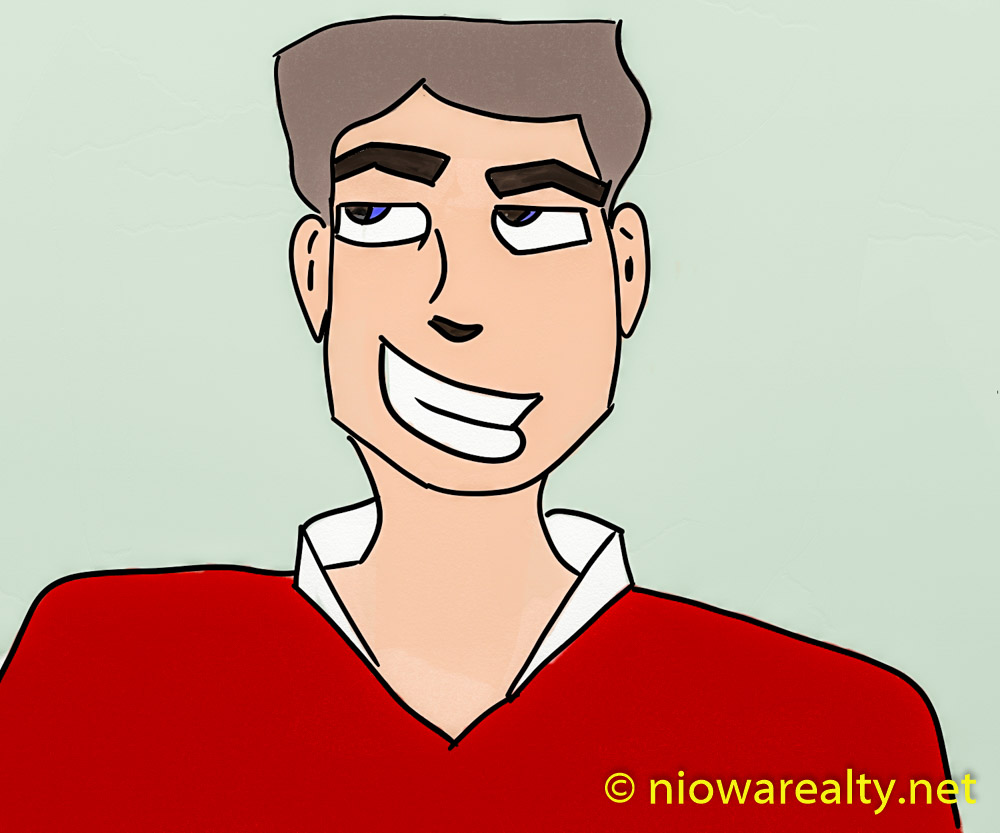 It was quite the shocker to find it -7 degrees outside early this morning.  I figured the minuses would've been long gone this late in the season.  So much for attempting to predict what has become all the more unpredictable with our weather.  The most distressing about these past several days of such cold, is how some of the snow melts when the sun is bright, but as soon as it grows dark, it turns into dangerously slippery ice.  I nearly lost my footing more than once recently when walking on  it.
I spent the bulk of my morning doing research on a file that's been a bit of an annoyance of late, but I think it's now pretty much as good as it'll get.  Once again, my early morning was spent doing the quiet research I've spoken about in the past.  I'm just thankful I have a pleasant work area in which to barricade myself when those necessary times arrive.
I did manage to do my preliminary walk-thru on a listing I'll be signing up in a couple weeks.  The owners have done an exceptional job with creating a home that'll appeal to our broad range of buyers.  The colors are fresh and uplifting as well as their great choice of cabinetry.  Believe it or not, I've already received several phone calls from buyers who've heard on the "vine" that it'll be coming on the market soon.  Once again, I consider us living in a bloated village rather than a city.  Gossip does manage to quickly get news passed around town.
Several well knowns and I had lunch today at an eclectic Downtown sandwich shop.  The food was Ok but the ambiance made up for it.  It certainly reminded me of how some restaurant's atmosphere is important enough to where return customers are created.  When I walked in, I suddenly realized how long it had been since I'd eaten there.  I mentioned to both of them that we'll have to do a repeat again in the future.
Since our lives have become overly saturated with negative thoughts which fill the entire spectrum of our waking days, I've decided to work at creating a counterbalance to it by being more sanguine whenever negativity starts getting out of hand.  Once again, I believe it's all born out of our world's greatest evil–fear.