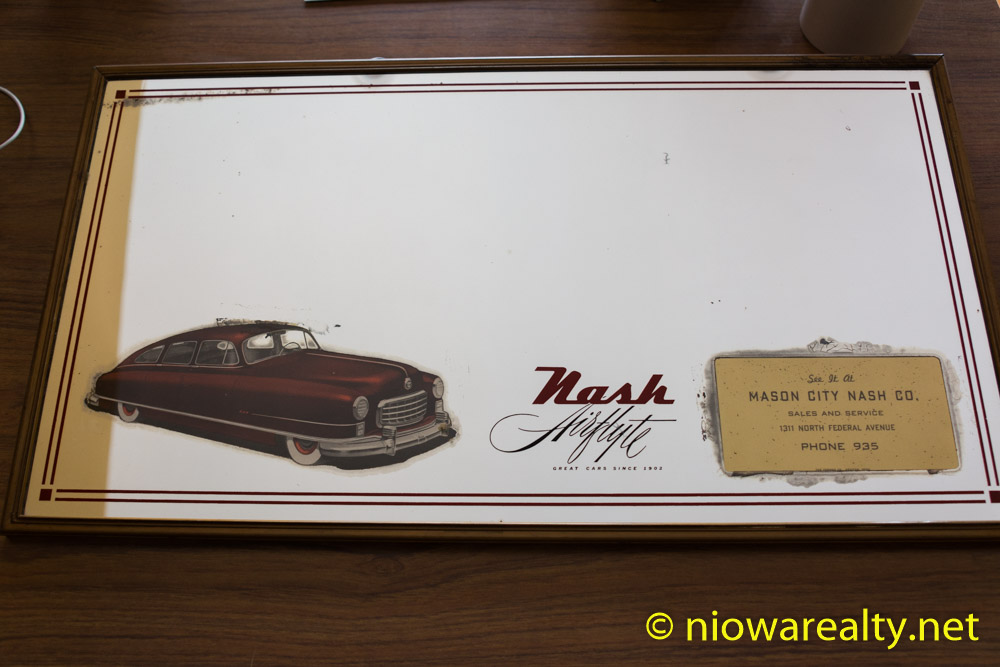 Having lost an hour of sleep compliments of the "Springing Forward" of daylight savings time, I was glad there were enough things to keep me busy most of the day.  Don't get me wrong, I'm delighted to have an extra hour of daylight in the evening which will give prospective buyers more time to look at homes after they get off work.
Pretty much all I did this morning was putz with a few laborious projects I've been working on of late.  Having mentioned this before, I really do enjoy working on projects where there's no mental distractions.  As one of my old college instructors said, "Being alone and doing something that's mindless, allows extended time for me to think more deeply about things I normally don't have time for."  Her words were correct and I wish more people would un-plug themselves and start thinking about the whole picture of their on-going problems.
One of my dear friends called today asking if I knew of anyone with a good used electric stove for sale.  I couldn't think of anyone right off hand, but later I did remember a client of mine who may still have one he's trying to sell.  She went on to bring me up to speed with some of the shenanigans that's been taking place on her side of the fence with some of her relatives.  I assured her those problems are not specific just to her family, as well as reminding her that we can pick our friends, but unfortunately not our relatives.  I also mentioned how strange it is when even in large families, there's always at least one who appears out of the darkness and becomes the ringleader of discord.  I've come to the conclusion it's nearly always about attention and control.
My public open house at 116 N. Seminary in Nora Springs was more of a success than I'd expected.  The first 45 minutes were dead, but after that, there were people coming and going the remainder.  One particular young couple was there the longest and I told them, "This home has been waiting for a young couple with a growing family."  That handsome family would be a great addition to its neighborhood.  I do hope they'll give me a call for a second look.  There really isn't that many affordable family homes available in Nora Springs for first time homebuyers.  I'm exceptionally glad it didn't start snowing until I was walking away from my open house.
Several days ago one of my clients stopped by to sign some documents.  I thought it odd he was carrying a mirror.  Before we sat down for signatures, he had me look at it while telling me the story about it.  I took the above photo so to share it with all of you.  From what I understand, it's the last of a collection of old signs belonging to his father-in-law.  He asked if I knew anyone who'd be interested in buying it.  It's actually in pretty good shape for its age, and what's really interesting about it is the advertisement and address of the Nash dealership which was located at 1311 N. Federal here in Mason City. It's approx. 12" x 22" and my client has an asking price of $250.00 for this "Nash Airflyte."