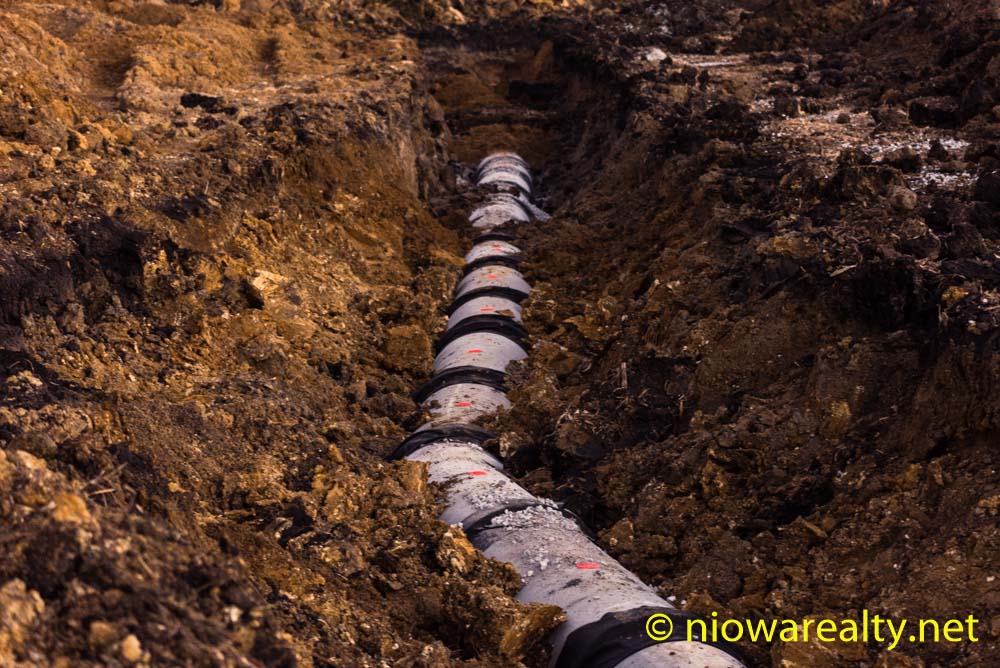 Alas the temperature got well above freezing today and hopefully it will continue long enough to get rid of those dirty piles of snow around our City.  Along with everyone else, I'll be dancing for joy by the time Spring arrives.  Speaking of Spring, I had to run to Shopko to pick up another plastic storage bin, and while walking down an aisle, I noticed they already had several kiosks out that were filled with garden seed packets.  I dare say it's a bit early for even the most forward thinkers.  I do hope we have more of our residents planting gardens this year.  It's a win/win situation all the way round.  They'll be able to get some much needed exercise along with having fresh homegrown veggies to eat.
One of my clients who's working on a getting a home ready for the market called this morning asking if I'd stop over and take a look at his progress.  I did have some free time, so I drove over to see what had been done since I was there.  I previously mentioned how homes have their own distinct smell.  Well, when I walked into that home, I noticed its smell had changed.  After seeing all the layers of wallpaper now gone from the ceilings and walls, it was confirmed that distinct smell was coming from those old layers of paper.  I couldn't have complimented him enough knowing how tedious and time consuming it was to get those layers of wallpaper off—especially knowing the paper had been painted.  Looking at those freshly cleaned plaster walls I said to the owner, "I'll never understand why people years ago were so possessed with papering completely good plaster walls."   "Yeah, and I don't think I'll be doing this again anytime soon.", he said.   Whomever ends up with his project home when it's listed, will be tickled to have such a well built and custom designed home to show off to their friends and relatives.  I reminded the owner again how I'd never seen a floor plan like it in all the years I've been selling real estate.  It's truly a unique beauty in our City.
I was delighted to find the Globe Gazette having written that very nice article about Frances Hoffman in today's newspaper.  It saddened me again while reading it because when they were talking about her career, I started having flashbacks to those years.  I mentioned to someone today how even though she was exceptionally intelligent, she'd never play the part of a "know it all".  Just now in my mind, I can still hear her infectious laughter.  When being in one of my clever moods and get her started laughing, the more she'd laugh, I'd all the more say things that would tickle her funny bone.  I'm sure there'll be a long line of visitors paying their respects at her memorial tomorrow afternoon.
There was quite a happenstance that took place while Downtown today.  Since I had to stop at the card shop, I figured I would run over to another store where a dear past customer works in hopes she working.  Luckily I found her.  We brought each other up to speed with what's been happening in our lives over these last ten months.  I happened to glance to my left and noticed the very client I'd planned on calling today. My surprise was equalled by both her and her husband's.  What became all the more creepy was my running into them again at another store clear across town.  The wife said laughingly, "I'm starting to believe you're stalking us."  But the creepiest of all, was her telling me they'd just come from another store that I then admitted I was at the same time they were.  All I can say is, it appeared all three of our minds were working in the same furrow which reminded me today that tonight is going to be a very special full moon.