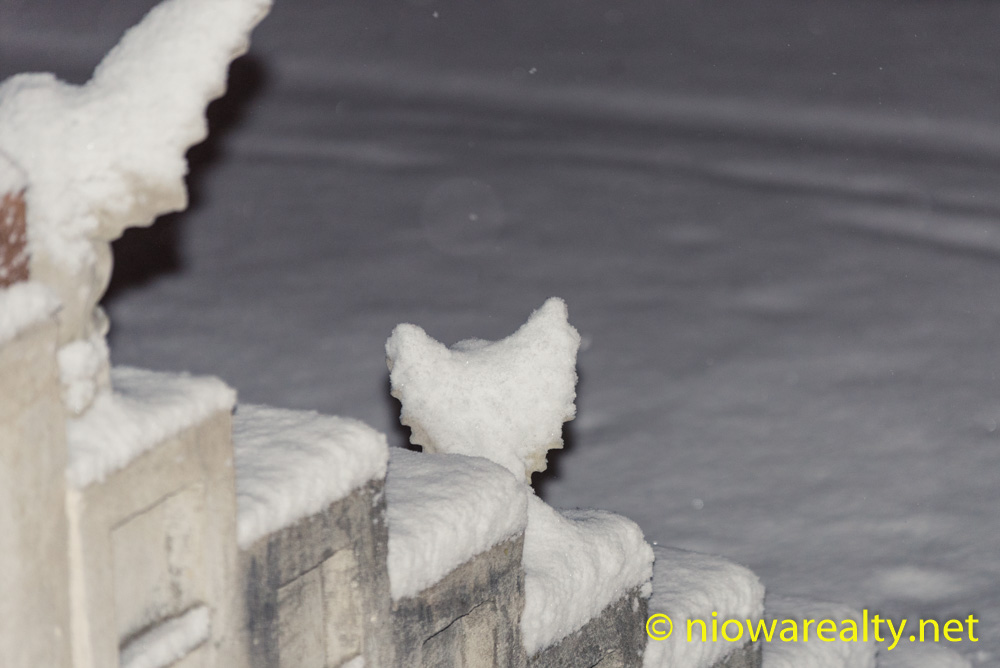 Today was certainly a day to remember in the number of calls received on our office listings.  What seems to be happening more often these past months, are seriously interested people calling on properties that just went under contract.  We finally got an offer accepted this afternoon, and not but an hour later, a call came in on it and when I told the caller it had just sold, he wasn't the least bit happy. There've been times when I so badly want to say to those unhappy callers, "How many days have you been looking at the property online or driving by before you finally decided to call me?"
Earlier this week I received another call from and elderly gentleman who about a month ago inquired on a particular property which was still for sale at the time.  Without letting me get a word in edgewise, he was instructing me what day and time he and his wife were available to see it.  When he finally finished, I calmly informed him it had been sold several weeks prior.  He was NOT a happy camper and nearly accused me of lying about it being sold.  I couldn't have been more kind to him, yet I still received a not so pleasant hang.  For a second or two I considered calling him back and saying, "Did you somehow believe the sellers anointed you and your wife as the new owners of their home?"
I've scheduled another public open house for tomorrow afternoon on my listing located at 15 N. Ohio.  Now this is the home I believe is waiting to choose its new owners due to the number of "close call" potential buyers we've had on it.  I'm also beginning to wonder if the house is starting to fall in "like" with me because of my gray hair and refusing to allow itself to be sold.  I do hope the sun is out tomorrow because it shows itself off very well when all that natural light is filtering thru its rooms.  Let's hope tomorrow will bring the buyers we've been all along awaiting.
An extended contract closing took place today, and yet again we had a wonderfully soft landing where everyone's happy.  As I was walking out with the buyers I said, "I wish I had ten homes listed just like yours because I believe every one of them would've been sold as we now speak.  As well I commended the sellers on how well they cared for it, along with the quality of improvements they've made. Too many buyers look at the glitzy visual stagings rather than investigating the nuts and bolts of homes.  I'd still rather have a clean and maintenance free "blank canvas" to sell rather than one that's been staged.  Too much personalty can suppress a given buyer's imagination.
One of my dear friends called today and seemed to be in a delightfully wicked mood when talking about her naughty cousin Alice who's been stirring the pot within her extended family.  She was giving me the giggles when telling about naughty Alice's shenanigans. It seems Alice only gets attention in bad ways by making threatening statements along with seeding the minds of the innocent with her numerous conspiracy theories. It sounded like Alice has quite the flair for creating inter-family dramas.  I asked my friend how old her Alice was, I was shocked to hear she's far past that magic 65.  I mentioned that Alice is just another example of how people who are in their retirement have far too few constructive things to fill their endlessly empty days.
My real laugh came when she said how Alice reminded her of a beanie bag seat where no matter how still you try to make yourself while seated, that dammed Beanie Bag Alice continues make her noise.  "You've now given me all the more reason to despise sitting on beanie bags."  I replied.  To this day, I'll never understand why those annoyingly uncomfortable old beanie bags were so popular years ago.