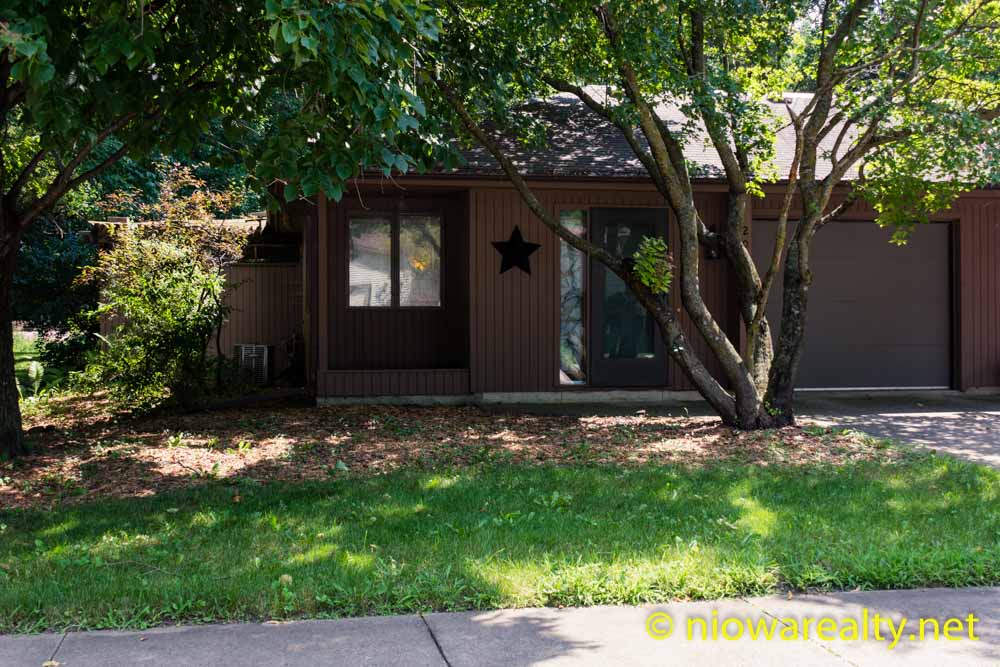 Normally I'm not a lover of fog, but at least it's telling us the temperatures are still warm enough to get more of last week's ice melted off.  There were a number out of State visitors here today who were likely impressed by the creepy beauty of our Historic Downtown. Ornate old buildings seem to appear all the more memorable in fog. I said to someone this morning, at least the fog will keep the first-lookers from noticing some of our City's "on a clear day" blemishes.  As our daylight hours grow longer, I'm feeling all the more charged-up for the coming months of real estate sales.
Someone asked me today why it takes so long for a home to close once it's sold.  I went on to explain how with our new banking rules that recently went into effect create more days of waiting, and of course some buyers want to have their new homes inspected add more days of waiting, and finally there are those eternal waits for appraisers to not only do their inspections, but to complete their final reports.
With all those people involved, you'd swear the whole transaction's akin to a spoked wheel to where everyone's on the outside working their way inward to the center which is the sale finally closing. Unfortunately they all don't move towards the center at the same speed which creates wobbly wheels, and we all know how they can slow machines down.
It seems we're back in the high time of North Iowans taking off for crystal beaches and shady palms these weeks of January.  I think at least six different families I know are heading out for Mexican resorts or cruises.  I'm certainly happy for them because they've all earned their relaxing vacations. The article I read early this morning about a woman being bitten multiple times by a slough of bedbugs in a five star hotel at one of those resorts made me think twice about going on a winter break.  I'm in hopes a listing of mine that's owned by one of them will be sold before they return to North Iowa.  That'll be my "welcome home" gift to them.
The public open house I have scheduled for tomorrow is located at 2031 Springview Drive here in Mason City.  It's a twin home that's far bigger than it looks from the outside. It offers 3 bedrooms, 2 full baths, and an absolutely gorgeous sunroom that was recently installed.  Whether it be cold or hot outside, one can enjoy nature without being affected by our changing temperatures while comfortably seated with book in hand behind all those windows to our world.  The right buyer will come along and certainly feel themselves blessed by buying this unit for years to come.  The asking price is $118,500 and I'll be hosting it from 1:00 – 3:00 pm tomorrow.
The highlight of my day was having two of the most dear souls stop by my office who've recently purchased a home from me.  Whenever we're together, it seems we somehow find ourselves discussing current events in our City.  We pretty much have all the ills of Mason City talked about, laughed about, and subsequently fixed.  Since they're both natives as myself, we're able to compare the thens and nows and oft times those circumstances that brought us to where we are.  All three of us came to the conclusion they're are too many mean-spirited people in our City that really get their jollies by trying to put people down every chance they get, and unfortunately many others believing their stinky stories.  There really should be a higher bar of journalistic code for those who "think" they're unbiasedly reporting our local news.