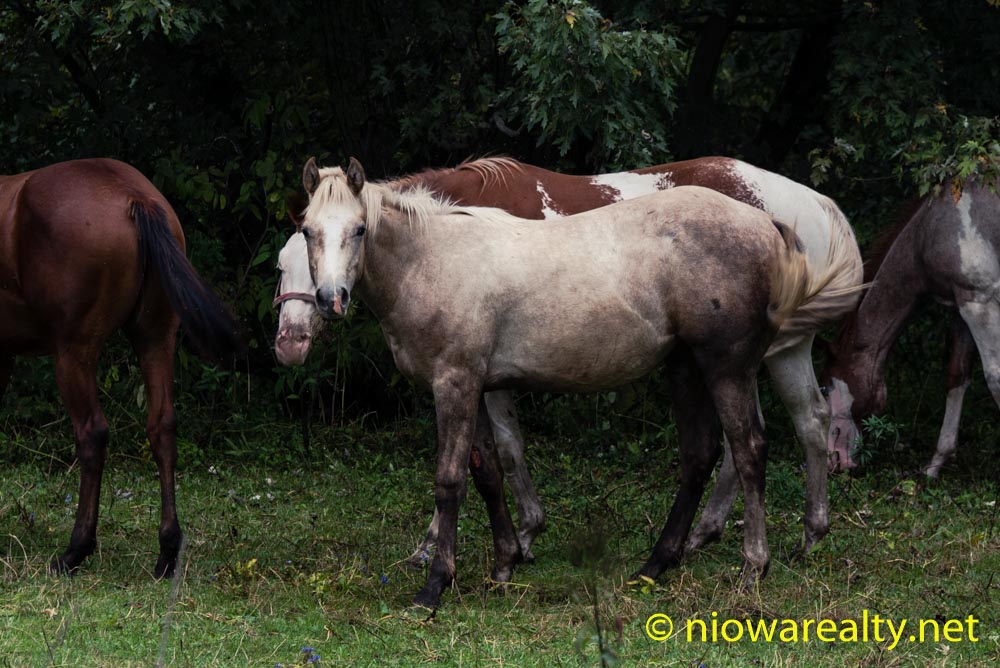 This weather has become all the more scary when hearing about someone's main water line coming into their home having frozen. Fortunately an adept plumber found what the problem was.  It was as I suspected.  Whomever finished off part of the basement, placed a finished wall in front of the water line which left no heat from the basement allowing it to stay above freezing.  Those do-it-yourselfers out there can do some of the most thoughtless things when remodeling their homes.  Even I knew you can't cover an uninsulated water pipe next to an outside wall.  Sounds like there was some sheetrock that had to be torn out so the plumber could get at it with a blowdryer. Thank goodness the pipe didn't burst or there would've been a real mess to clean up.
Holtz Realty had it's first closing for 2017.  Unfortunately there was some last minute rushing to get numbers crunched due to an oversight on the other side of the table. At least it did close on time and everyone's happy.  I know a Realtor from another office believes me to be a little on the demanding side, but I can't stress enough how important it is to get things done more sooner than later.  I really don't like having to be the pusher, but I know too well how unnerving it can be when under the pressure of time.  It looks like we're going to be enduring this sub-zero weather until mid-day on Sunday.  I'm going to hope next week will bring an early January thaw so to get these slippery sidewalks and streets drained off.  I can't believe how many of the parking lots are like sheets of glass.  I'm about ready to break out my pair of ice skates.
Speaking of ice skates, I was terribly disappointed when reading about the petition to the City for a vote to be held on the planned Downtown Ice Arena.  I can't think of anything that would draw more visitors and create additional commerce in our Historic Downtown, than to have that area built. So many of the young families have been begging for something for their children to enjoy and now that it's on the horizon, we have others throwing a monkey wrench into the machine.
Just yesterday while waiting to see a professional, I sat out in a lobby and visited with the young secretary about my hatred of winter.  She said, "Isn't there anything you like about winter?"  I thought a moment and said, "Ok. I'd like winter more here in North Iowa if I had someplace close to go and ice skate."  She giggled and said, "You know how to ice skate?"  Smilingly I glanced at her and said, "Ice skating was my only form of winter entertainment while growing up, and I even became pretty good at it."  I wasn't sure if she assumed I'd never ice skated when possibly thinking I was never that young.  Isn't it interesting how people make assumptions?  Perhaps I should have also told her I also know how to ride a horse bareback just to see her reaction.
Perhaps we should work more at assuming what others can do instead of what they can't.