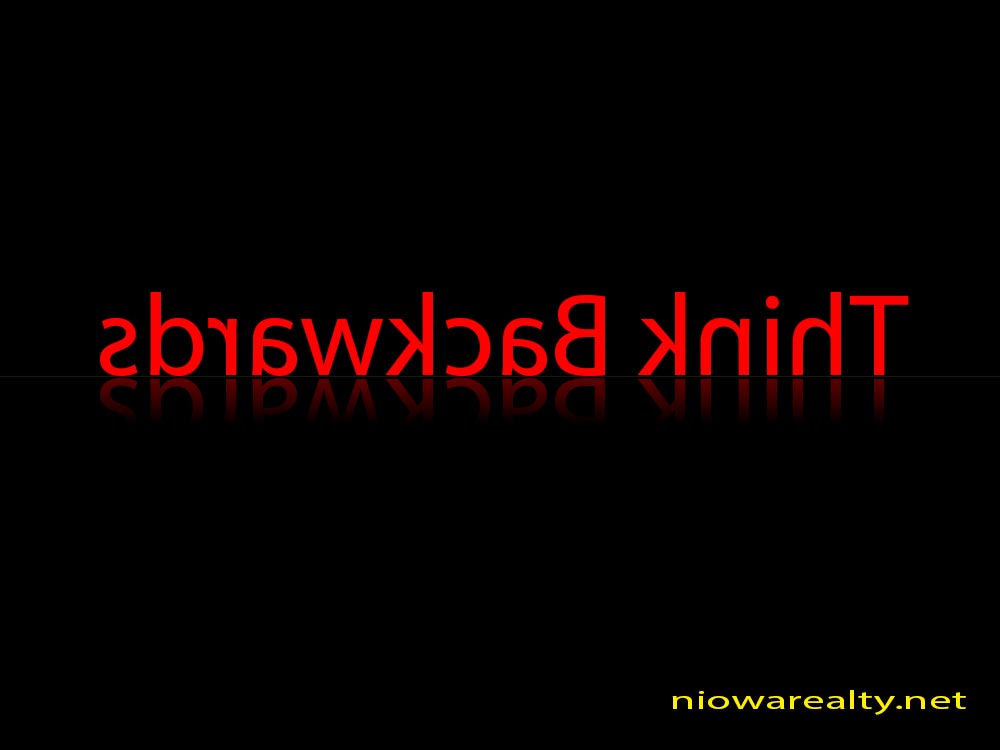 The first business day of 2017 has certainly taken off with a bounce.  I spent about half my day out and about with real estate appointments, and the other returning emails and text messages.  I hope it's a good sign of the activity we'll be seeing for the rest of this year.
I did take about two hours off to go to Jim Heiny's memorial service at First United Methodist Church.  The music was good, the attendance was what I'd expected, but the highlight of the service was listening to the comments made by people who knew him both personally and professionally.  Among some of the stories shared was one that I'll certainly remember.  One of his colleagues said that in all the 40+ years he worked with Jim, he never heard him swear.  Now that was an accomplishment considering how commonplace vulgarity has become over the years.  I've mentioned to many how with me, a little vulgarity goes a very long way.
Since having been raised in a very strict household, to this day I grow exceptionally uncomfortable around people who interject their sentences with the "f" word.  I prefer to use funk when appropriate.  I came by it honestly while assisting a doctor and his wife's purchase of their new home.  The first time I heard it come out of his wife's mouth I thought it a bit odd, but when you think about the definition of "funk", it makes all the more sense to be used instead of our more familiar "f" word.  So if you hear me say something like, "Boy, these people really funked up the remodeling of this home.", you'll soon come to understand it to be more appropriate.
Some years ago when I injured myself and the pain just about sent me into another dimension, I caught myself using a few words that were rarely ever heard coming out of my mouth.  I slipped several times when my mother was present and later on the phone she said to me, "I think you need to stop using using such language because you know how much I don't like such talk."  Weeks later I laughed to myself thinking how she was more worried about my language being taken down a vulgar path, and less concerned over my getting past the non-stop pain.  It makes me smile to myself even now as I write these lines.  Parents certainly can create lifelong habits that are hard to crack.
There are four of my listings that seem to be on everyone's radar these past several days.  They are: 15 N. Ohio, 850 – 15th St. SE, 39 Mission Drive, and my new listing at 202 – 25th St. SW.  I think it would be great if all four of them would sell this week.  One that I'm surprised hasn't had an offer on it yet is 2026 S. Wilson.  Over the years I received calls from someone wanting to build a garage on a vacant lot which of course our City won't allow. How about buying this one and tearing the house down and be left with the monster 2 car garage with it's attached heated shop?  Sometimes it becomes economically worthwhile to think backwards.  It sounds like something Buffet does.