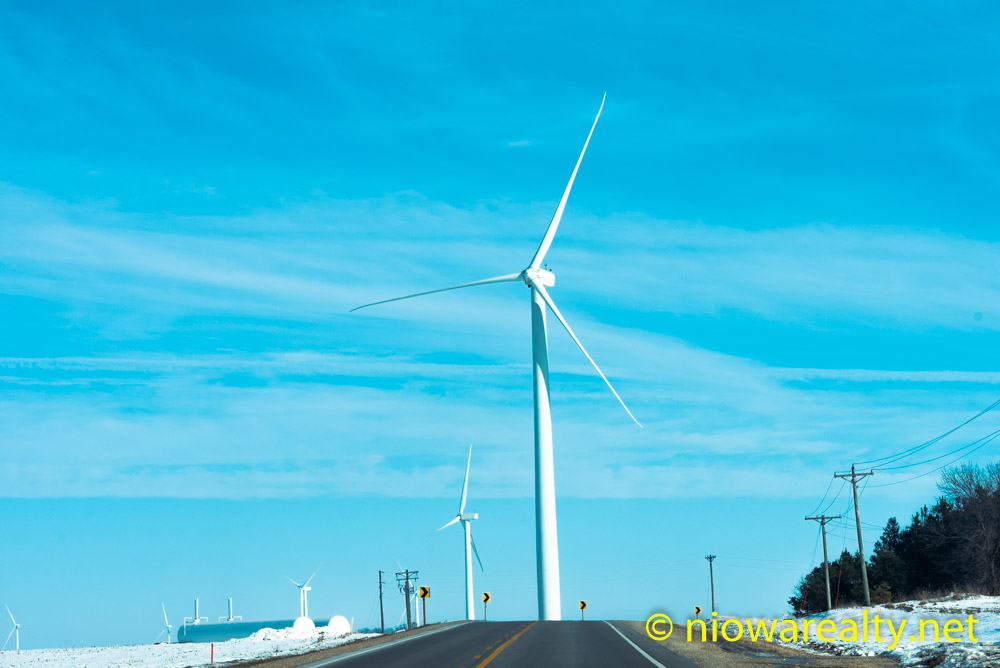 I'm glad we haven't yet received the amount of sleet that was predicted.  Those little granules of ice balls that started first-off this morning were the most treacherous to walk over. I just about landed on my derriere while stepping over a curb at a home in spite of having my pair of Uggs on. Oh well, it's what's expected when living on our Northern Plains in wintertime.  I continually hope for everyone to be all the more careful when weather conditions like these arrive.
The home I spoke about some days ago is now officially listed.  It's located at 202 – 25th St. SW here in Mason City.  I sold it to the current owner a number of years ago, and since then, he's made a number of pricy upgrades.  She's a beautiful brick 1 ½ story fortress that's offering oak woodwork and floors, energy efficient thermal windows, a high efficiency furnace with central air, a double garage, and above all, the most private of rear yards.  I'm sure during our other three seasons, it's a welcome respite from life's worries.  It reminds me of someone's planned secret garden.  All the appliances also stay including the washer and dryer.  I listed it at $72,900 knowing the owner prefers not to have it sitting on the market very long.  Click on the following link to view this beauty.
Several days ago I read an article about what's been happening in a city similar in size to ours out East in the area of our Country considered the Rust Belt.  The thrust of the article, was how many women in that community have become drug addicts. I was shocked to read how most of them started off on prescription painkillers and then moved on to the cheaper yet more dangerous street opiates.  All the more sooner than later they were before judges and subsequently sliding down slippery dark paths of incarceration and attempted rehabilitations.  The most frightening for me were the broad ranges of age of the women being interviewed.
As it always seems, opiate addiction begins in some of the most innocent of ways.  Perhaps there was a minor surgery where pain killers were prescribed, or a party where everyone else was having a good time flying high, and there you sat, the "odd" one out, and lastly, there being a boyfriend or girlfriend who insisted on you "sharing" their innermost feelings if only you'd try it just once.
The haunting reality of it all was the small size of their community.  Everyone thinks stuff like this only happens in those blighted areas of far away big cities, or in the movie theaters.  There were a number of reasons the women gave as to why they're in such states, but the author summed it all up by saying, "It's a prime example of the diseases of despair that are ruining the lives of our young."
Back when most of our parents told us that if we'd finish our schooling, work hard, and stay out of trouble, we'd land a good job that would provide for us until retirement.  Those loving statements are now lies in today's world.  Corporate competition has turned employees against each other as well as the companies they work for.  The despair those women must feel is likely their having suddenly realized the American Dream was just some great artifice of our society, which in an ever so convincing way, was believed.  My heart goes out their broken spirits.  The above photo is of yet another illusion I photographed while driving across North Iowa's hinterland yesterday.