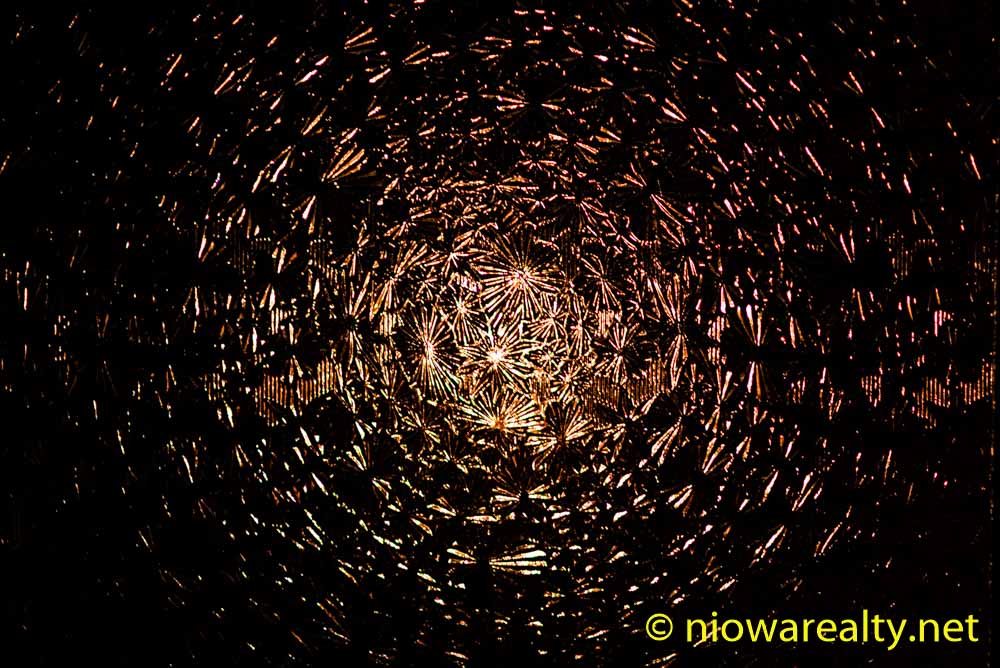 Walking on, and driving over the washboards of ice today wasn't what I considered the most delightful of experiences.  Having fully remembered the fall I took on a curbside some years ago just from an innocent wrong step and subsequently cracking a rib, I fully understand how quickly someone can hurt themselves on ice and endure its pain for months.  I do hope everyone is exceptionally careful when out on the nastily slippery ice that's plaguing our City sidewalks and streets.
Most of my day was spent preparing for a new listing that should be hitting our market these coming days.  While inspecting it, I found myself being carried back over 17 years ago when I sold it to its current owner.  It's no wonder it sold so quickly at the time, I'd nearly forgotten how well it was built and the extra care that its been given since it was built.  It's a smaller three bed 1 ¾ bath home that's in a popular neighborhood and offers a well built double garage to boot.  I was amazed at how private the owner has created a sanctuary-like rear yard by planting attractive hedges.  We've decided to price it in the lower 70K range so it gets sold more quickly.  I'm excited over it coming on the market.
Tomorrow I'll be meeting with the sellers of 15 N. Ohio and hope to get a good price reduction on it so it will sell more sooner than later.  I'm still in amazement that this home hasn't sold yet.  After having inspected as many homes as I have over the years, the floor plan of this one is far more sought after in these times by people who prefer more "open and airy" living areas.  Of course I've always had a soft spot for homes located near running water.  Most don't realize its only a short stroll to the banks of the Winnebago River from the back alley.  Whomever does end up purchasing it, will be glad this one was patiently waiting for them.
One of my dear clients stopped by the office today with a little gift.  Both he and his wife have been the most loyal and faithful to Holtz Realty for many years. The Mrs. has been having some health problems and even though you don't know her, I ask all of you to spend a moment or two to send out the best of intentions.  It becomes a real test of one's spirituality to freely wish for a stranger to get healed of a chronic health problem.  I'm personally going to take some quiet time in my wishing the best for her.
Several days ago I sent an email to a dear and longtime friend whom I used to spend time with at least once a month.  After getting married and moving out of State, our get togethers have grown fewer. That's what happens when the roads become longer and the responsibilities increase.  To my surprise, in my email back from him today he spoke about his old residence here in North Iowa and how he had been thinking about it often these past weeks.  What was shocking, not but a few days ago, I made some strange point to drive past it.  I hadn't been down that street since he moved a number of years ago.  Now that was creepily beyond coincidence.  Some believe a thought is lit forever, and if that be the case, then I must've picked up on his eternal thoughts when finding myself pointlessly going out of my way to drive past his old residence.  The concept of emanating eternal thoughts is intriguing.