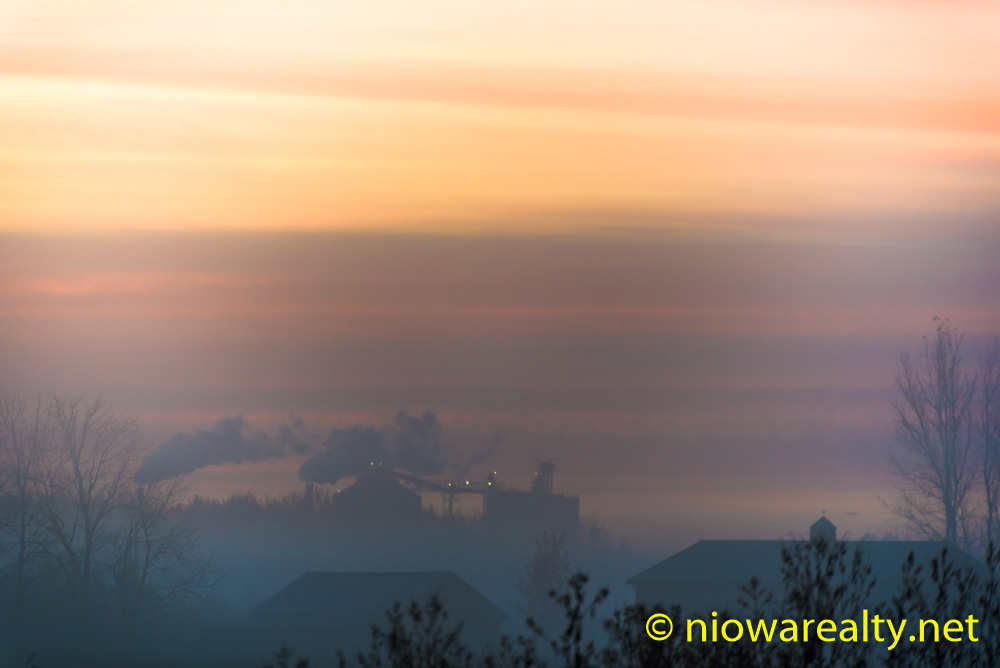 Whew! It was an unbelievable day today to where I was about five minutes away from being late for just about every appointment. Can you believe it's November 1st considering the beautiful day that unfolded? Of course I didn't want to be too much out in the grassy areas because the jiggers are still at it. I couldn't believe how they came after me in just the few moments I was out on a lawn talking to a seller. They can be the nastiest of insects.
I had another interesting incident with a prospective buyer yesterday. A gentleman called and left a message for me to return his call. When I called, he didn't pick up so I left a message for him. He later called back and we laughed a little about our telephone tag. The reason for his call was to set an appointment to see one of my listings later this week, so I scheduled it and assuring him I'd be there to meet him. Well, this morning while I was out, another Realtor called and left a message telling me "his" buyer made a mistake in calling me to view the property. I returned the call and said, "Just do what you gotta to do to get "your" buyer in to see it." I'm not quite sure what to think of these situations where a buyer who has a choice to work with anyone, suddenly bolts from keeping an appointment that was freely made. These things happen enough times over a given year to where they become annoying—especially after I'd already called the sellers and alerted them I'll be showing their home. You just have to step back and consider what the sellers must think when you have to call them again and tell them another Realtor is going to be showing it instead of me. As far as I'm concerned, it puts a few negative thoughts into the minds of sellers where they must wonder why they called me, and then called someone else. About three months ago I found myself arguing with a brash woman who seemed to enjoy telling me all the reasons why she'd never buy a home through the agent who had it listed. I so badly wanted to say to her, "So if you're so loyal and faithful to an agent you think is working 100% for you, then what are you going to do if you fall "in like" with a home that's listed by your favorite?" I had to bite my lip to keep from asking her that question, because I can assure you there'd be some situational ethics going on in her mind should she find herself faced with following through with her insistence in not purchasing a home through the listing agent. I grow very tired whenever people start name dropping this or that relative or friend's golden advice regarding buying or selling homes. Pre-conceived notions created by buyers and sellers who've been listening to the wrong people build tall hurdles for themselves that they alone must climb over.
I spent a little quiet time with myself this morning in reflection of this past year's events.  As the flash-backs started rolling in, I found myself finally in understanding regarding what happened in all those weeks and months. There's no question this past year has been a roller-coaster ride, and I'm exceptionally thankful I was able to hang on and find myself all the better person for it. I can't thank all my clients, customers, and friends enough who've helped me with this past year's journey. I've found it takes a dark and misty morn to trigger our sometimes much needed modes of reflection.