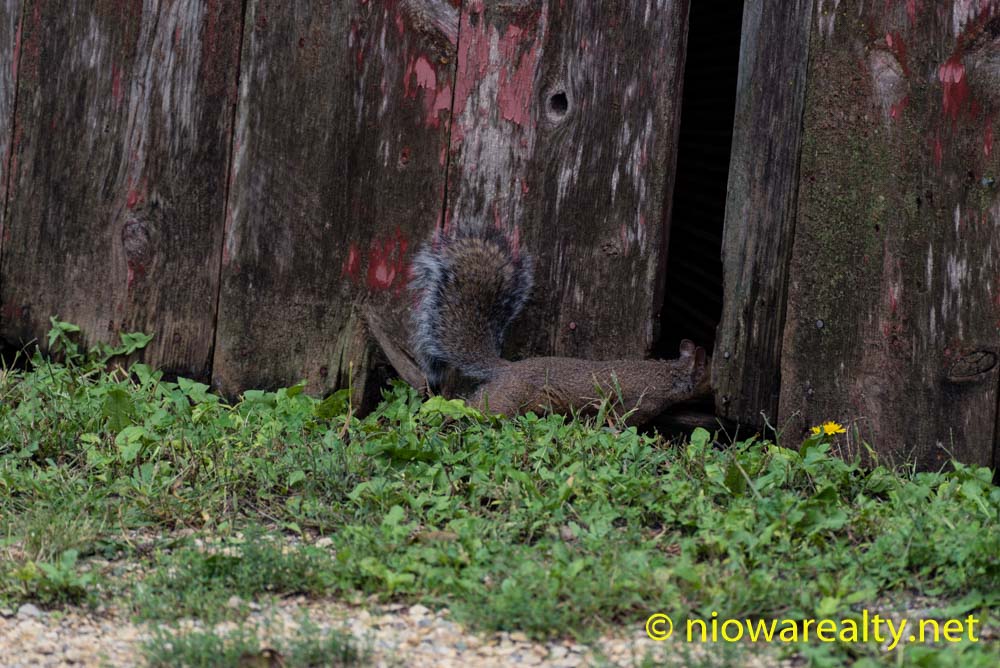 The flocks of geese heading south have certainly been on the move today which tells us the months of cold will soon be at our doorsteps. I've been encouraging everyone to get as many things done during these last pleasant days before having to fight the weather in the coming weeks. I think most of us are beginning to grow accustomed to the chilly mornings, but I've also noticed quite a few people with colds this past week. Of course it doesn't help when people forget about dressing for the weather which now causes me to recall a young man walking down Federal Ave. on Saturday morning with his shirt off, and then again later as sunset was approaching, there was another out running shirtless. Oh well, everyone has their own peculiar reasons for dressing the way they do. Sometimes I can't help but think they're don't it only for attention.
I'm sure many of you believe me a bit wicked after hearing some of my real life stories. There was a happening early this morning that I absolutely must share with you. On my way to the office I stopped at a nameless grocery store to pick up a few things for the office. There are days when I'm forced to stay in over the noon hour, so I usually have something on hand to hold me over the rest of the day. The cashier was the same whom I've encountered before, and certainly remembers me from the last time due to my insisting the price of an item had rung up wrong. She had to follow me back and show her their computer was wrong. Today, she asked me a question in almost a whisper twice until I finally said, "Please speak up, I can't understand what you're saying." She said, "Would you like some silverware?" I quickly replied, "No. I'm not at a Chinese takeaway." I thought it odd her asking me that because that's all I purchased were three small single servings of yogurt. Of course, watchful me happened to notice her checking to see if my five dollar bill was counterfeit with one of those crazy pens. I couldn't help but say, "You've got to be kidding me. You actually check the fives?" Without a glance she replied, "We can't be too careful." Of course I then said, "Are you going to check to make sure the one dollar bills you give me back aren't counterfeit?" She mumbled something and went to reach into the cash drawer to pull out some ones. She actually licked her fingers before grabbing them! I couldn't help but say, "You're licking those filthy bills?" I left her speechless. I went on to tell her how many times when working in the bank how I had to break several workers from licking the paper currency and checks by forcing them to use sort quick. When she handed me the bills I said, "Now I'll have ones in my billfold with your saliva on them." She bid me a kind thank you and farewell. Now, you all may think me terrible, but people really must learn not to do such things. It's bad for their own health, as well as others they come into contact with. It's no wonder there aren't more people catching colds and the flu.
It really was a great day in real estate and I'm hoping the week will continue on in an upward motion. The highlight of my day was attempting to fire up a young man who always seems to turn to the negative side of things. I know he has many great abilities locked within, so I again asked him, What passionate and self-fulfilling enterprise have you immersed yourself in today? I always get that "look", but at least I'm trying to trigger a higher self-esteem within. Oft times it only takes encouragement from but one person out of a crowd of naysayers to incite a higher self-esteem with one who's down on themselves and their abilities.