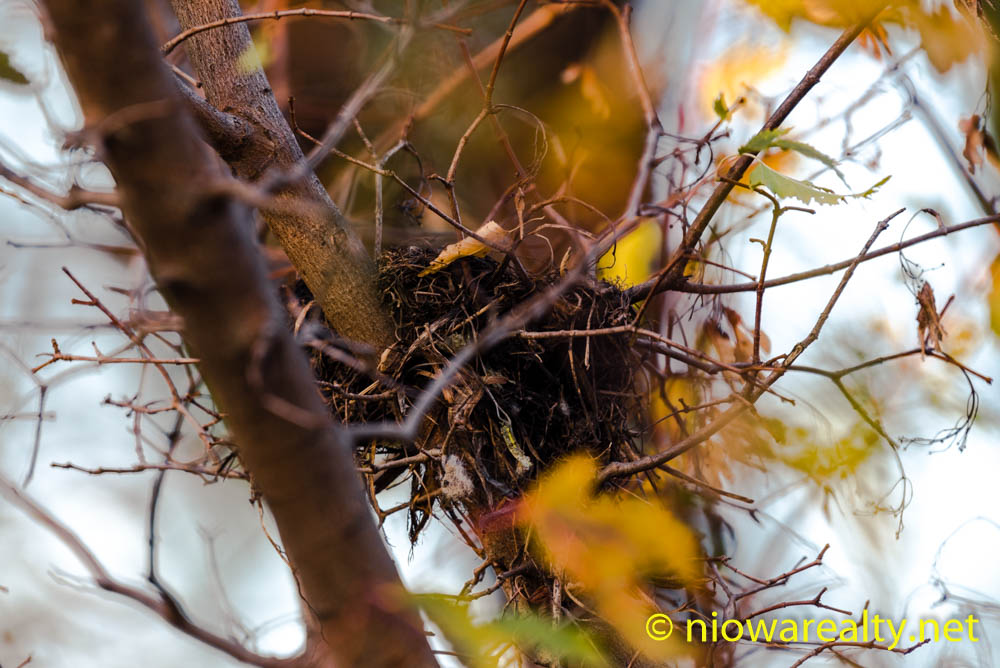 My public open house at 850 – 15th St. SE today was certainly a success to where there were people coming and going the entire time. Several of them decided to stay a while and have a few good chats about this and that. One of gentlemen that was there spoke of the pond he created in his back yard. He must have sensed my interest in his Koi pond because he pulled out his smart phone and began showing me all the photos he took from its beginning to its end of construction. I was very impressed by the size as well as the design. He went so far as to incorporate a naturally turning water wheel. After I was informed by his wife that all of the design and work was done by him and him alone, I complimented him all the more. There's no question in my mind that if someone would have hired a professional to create a pond, a water wheel, and extensive landscaping such as that, it would've cost a homeowner at least $20,000 for the package. He even created a large insulated cover for it so the water doesn't freeze during the winter. If he were living closer to Mason City, I would freely drive there and take some photos of it. I'd almost forgotten that Koi belong to our beloved carp family. If someone should have an extra large area in their back yard, a beautiful pond stocked with fish might be just the added touch. With that water wheel in constant motion, the owners would begin to think themselves to be living at the edge of a natural babbling brook.
Later this afternoon I found myself in the midst of a heated conversation with a young lady and her mother. I'll never know how I sometimes get myself pulled into family squabbles. Today's dis-agreement was centered around the daughter and mother being at odds over things that were said by the mother and taken differently by the daughter.  I was attempting to remain light over the whole thing, but at one point I couldn't help myself by saying to the daughter, "I've always believed you possess a sensitivity that's far greater than the average person, and to be able to function in today's world, those heightened sensitivities must be addressed by you and you alone, or they'll surely be scraped away after you been thrown under the bus a few times by someone far more mean spirited than you've ever even considered your mother to be." I went on to give an example of a phrase I used a number of times on workers who would sometimes challenge me when I was a supervisor in an accounting department. The following sentence usually stopped them in their tracks. "I know you believe you understand what you think I said, but what I said is not what I meant." And yes, that very same look on her face today was suddenly repeated from all those years ago. I then strongly said to her, "Get over your sensitivities." She then exclaimed, "I've been working on it!" My last words were, "Your mind has only taken you half way there because you just told me you're working on it. I think it better to convince yourself you're you're GOING to get over it." I only hope my soulful words were of the least help for the both of them in my being a bit of an innocent bystander who was pulled into a family squabble.
I've noticed a particular Amur Maple in the yard of a home in our City many times this year simply because they're one of my favorites—especially their Fall coloring. Today I discovered it containing an empty bird nest. I couldn't help getting out my camera and subsequently sharing the above photo I took with you. I'm not a professional photographer but by chance this one is of "calendar" quality. Do you think the owners are offering Snow Bird rates?