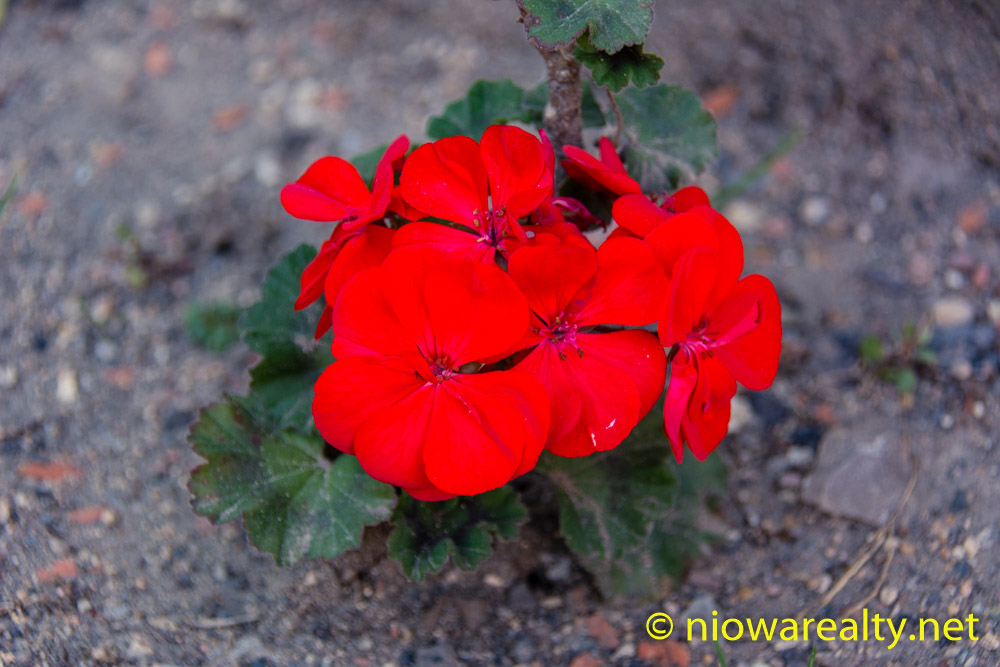 Since Summer is winding down, I found myself having more free time available on Saturday mornings now that I don't have as many outside chores. Many consider these coming dark months those meant for rest and rejuvenation similarly to what Mother Nature creates with most all other living things here in the Northern Plains. For being near freezing again this morning, I was later happy to see the day turn into another one being terribly gorgeous I didn't have as many people at my public open house as expected, and likely because of the many festivities going on around the City along with our pleasant weather conditions. Oh well, I will continue to work at selling it to some lucky buyer who'll understand the real value of all the recent improvements that have been made. Please keep 507 – 4th St. SE in mind whenever someone talks about looking for a new home. The location alone sets it above much of its competition.
One of the people in attendance at my open house today was a previous customer who just decided to stop by for a chat since we've not seen each other after the closing on the purchase of their home. He asked me if my nose was itching this past week and I said, "I don't remember, but you've been popping in my mind quite a bit lately—including yesterday." Every time we chat, I'm reminded of how witty, intelligent, and fun to be around he is. We happened on the subject of little animals that make their way into homes on the advent of Winter. He gave me several belly laughs when recalling the trials and tribulations of catching them. Most people would speak of chores like that as something most terrible, but he made his story to be all the more comical while recalling the chain of events. I held back from telling him the time I got down on the floor with flashlight in hand to look under a sideboard for a mouse. I squealed like a pig when believing that mouse to be the size of a baby rhinoceros running towards my light. I just about knocked myself out while trying to get up and out of its way. It's funny how the size of animals change when down on their levels. Since he's possesses a deep understanding of things that happen which many believe to be only chance, I told him about a recent situation in a home which I considered beyond coincidence. I went on to explain the whole story, then waited for his opinion. Not to my surprise, he said, "I think you were given a message that you need to act upon." I thanked him for the second opinion of which I was in agreement. While walking out, I threatened to adopt him as my nephew so to be able to spend a little more time with him.
I'm having a public open house tomorrow at 850 – 15th St. SE which is another great buy that hasn't yet sold. Where can you find a three bedroom ranch that has newer windows, permanent siding, an attached garage, and in a great southeast side location for under $86,000? You'll look far and wide for a similar one that price range. Now that we have buyers looking for a places to get settled before winter, I'm thinking it'll be the next one of Holtz Realty's listings to have a sold rider posted on the yard sign.
Without my camera near me, there were several missed opportunities for great photos today. My favorite was seeing three sparrows crawling in and out of a hole on the side of a rusty old pickup truck. It was quite the smiling sight. The above photo is of a poor little geranium sending out its one and only exceptionally big blossom for the year. It looked like she gave it all she had for just that one. This flower is an exception to what my grandmother's rule was about people having children, and it went, "There's nothing worse than none but one."