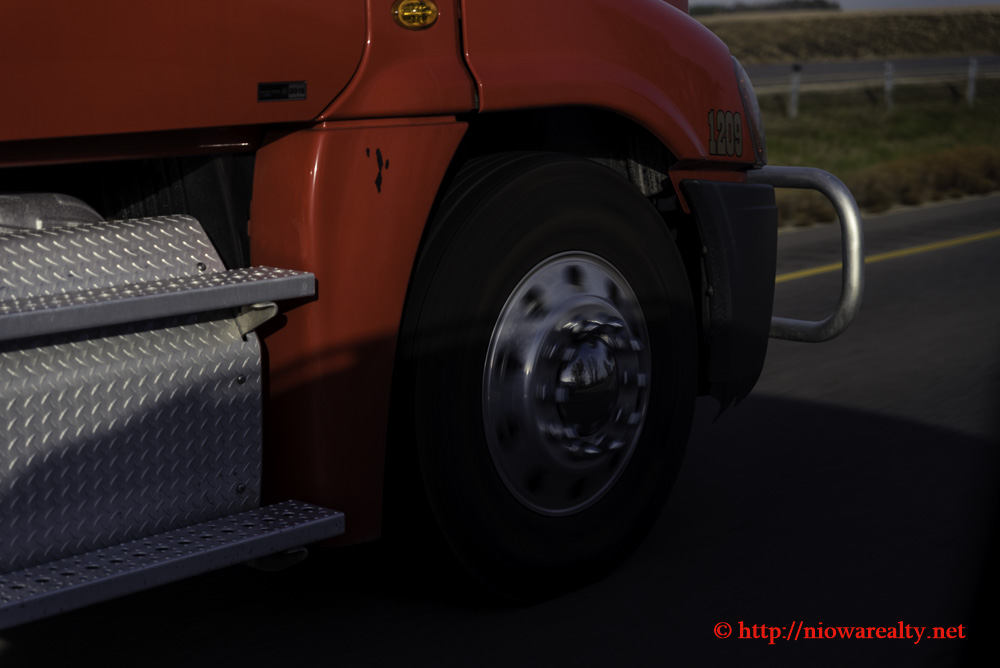 I don't know about anyone else, but I would say today was a bit of a crazily weird day to where when I awake in the morning, I may think some of events of today really didn't happen. To begin with, I had to go and check out several homes that was just vacated late yesterday that are owned by several of my clients. When turning the corner from 2nd St. NE on to N. Delaware where the Post Office is located, I drove north to the next corner which was still on a red light. When looking ahead, I noticed about a block away a young man semi-stoutly built walking right down the center of the two lane one-way street and coming in my direction. Keep in mind, that stretch of North Delaware is Highway 65. I didn't have a very good feeling about that guy or his walking down the middle of the highway. As I slowly approached, he absolutely would not get out of the middle of the street. I was about 20 feet away from him to where I could actually see his eyes glaring right at me. I quickly swerved around him and in my rear view, I noticed other cars and eighteen wheelers also going around him. I do hope someone called the police on him. That was the first time I'd ever encountered something like that. Yes, there are those times when naughty drop-crotch pedestrians will saunter slowly across an intersection just for attention, but to walk towards moving traffic, was a creepy experience. It almost had the markings of a real life horror movie that was happening during daylight hours. I can't imagine what caused him to step out onto a busy highway and pull that stunt. I mentioned to a seasoned colleague today how I've seen things these past five or ten years that I wouldn't even have dreamt of 30 years ago. It certainly is a brave new world in which we live.
Earlier this afternoon, as I was driving back from an appointment out on the east side, I noticed about six or seven police and highway patrol cars barreling right past me on N. Pennsylvania and turning towards Federal Ave. Several of them were unmarked SUVs which automatically made me think there was a drug bust in the works. When I got back to the office, I noticed the bulk of them were parked behind the Democratic Headquarters on N. Federal. I then realized they must've been escorting one of the top Democratic contenders. I'm not sure if it was Hillary Clinton, but all I can say there was a lot of security. I'll still never forget years ago when seeing a monster black bus with tinted windows barreling away from the Congregational Church and making a hairpin turn at the next corner. I found out later it Obama making a campaign stop at that church. I never thought those buses could turn corners like that. I guess many of us should consider ourselves fortunate to have a stop-over by people who're usually targeting the larger crowds in big cities.
I'm hoping my public open house at 507 – 4th St. SE is going to be a success tomorrow.  It really is an absolutely charming home that has Thanksgiving and Christmas get-togethers written all over it. You rarely find a kitchen and dining room as large as they are in an older home. And as we all know, kitchens and dining rooms are where all the holiday memories are made. Also keep in mind, it's located in the River Heights area.  You'll find it was built to enjoy every season to its fullest. Be sure to come take a peek.