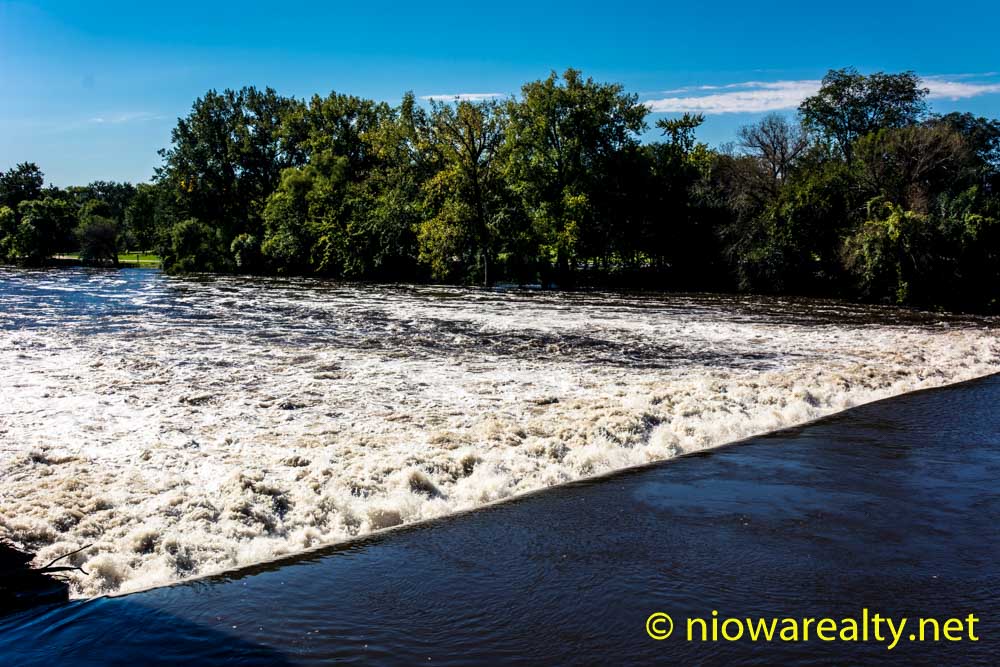 Today was one of the most beautiful days to where I almost wished for it to never end.  I could tell many others of our citizenry must have thought the same because there were quite a few people out and about. I was back at it again early this morning performing little remedial chores that I want taken care of before the cold arrives. It's always nice when winter arrives, you can sit back comfortably knowing you've done everything you could to prepare for the frigid months. Just now when writing the word frigid, I was reminded of the Frigidaire brand of refrigerators. "Frigid" meaning cold, and "Aire" meaning air, is certainly appropriate for a refrigerator, but to have a Frigidaire stove isn't quite appropriately named. They could have come out with a name for their stoves in the fashion of Tempaire, Ovenaire, Cookaire, Chefaire, or even possibly Flameair. Ok, you must think me mad for even bringing this up. It was only a fleeting thought.
I was asked by a client to take a trip back to Greene and take some photos of a house. Since my day was relatively free with the exception of my public open house this afternoon, I thought today would be a good time to do it. This time I took my camera so to take some photos of that lovely community. After taking the photos, I decided to take time to visit one of their churches. As chance would have it, I drove past one that was just about five minutes from getting started. It was a relatively plain looking church from the outside, but when I entered and sat down, I found myself being bathed in an amber light that was permeating the building. The windows were made of a relatively plain combination of greens and golds all sort of flowing together. But to see how that combination set a genuine reflective "mood" for the congregation was staggering. I can't ever remember being in a church that offered such natural lighting that filled the entire church with the glow of a sort of light amber. It's no wonder there were many people there. They likely felt spiritually lifted just being there. I was exceptionally impressed by the sermon given and will certainly always remember his words. He had an 8 ½ x 11 piece of paper with a black dot in the center of it about half the size of a dime which he was holding up to the congregation. He began to draw comparisons of how many believe our lives should be completely white, or faultless, and whenever we find someone who has a "black dot" on their own white sheets, we tend to overly focus on that black dot, instead of looking for the goodness or "white areas" of that person.  He went on to say what makes it even worse for that person, is that the "word" gets out about that person's black dot, which creates a predetermined impression of that person before even given a chance to understand there still remains the exponentially larger "white side". While he was talking about it, I was thinking of the many times I've encountered situations where people have been shunned for having "black dots" of their own. I was moved by his analogy and thought worth sharing with you all.
The above photo I dubbed "Glorious River", is the one I took today of the Shell Rock River running through Greene. I'm smitten with Greene!