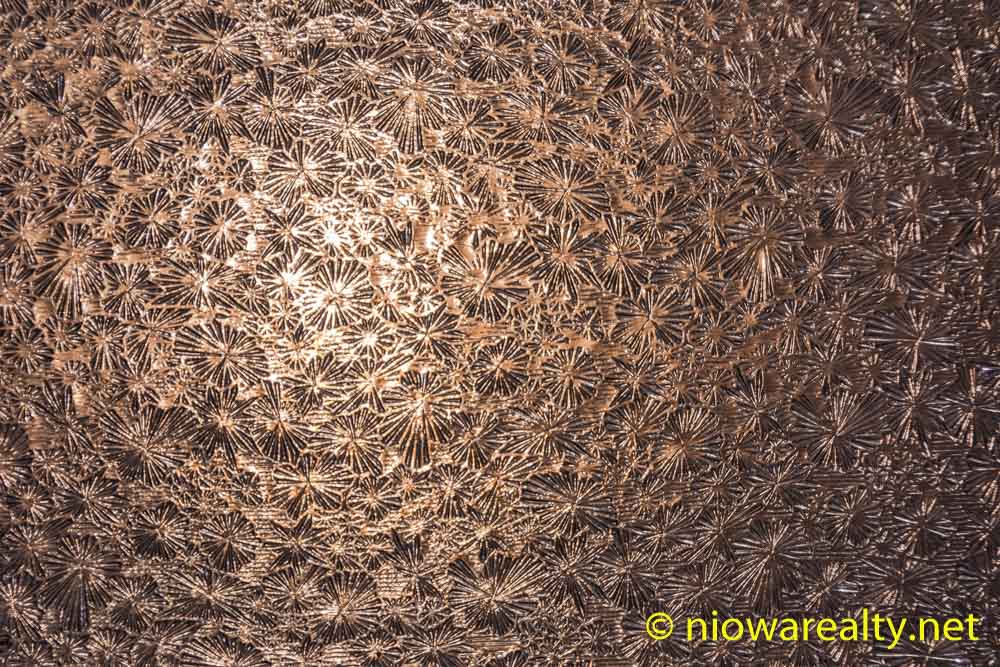 Most of my day was spent gearing up for upcoming closings along with preparing files for new listings coming on the market this week.  I've already been putting a quiet word out regarding them because they're both highly marketable and hoping they'll both sell more sooner than later.  One of the people I spoke with today was really hammering on me to tell him an address.  All I said was, "You'll be the first one I call after I have it listed."  I've always believed the entire general public should have every opportunity to inspect my listings without any undue barriers being in the way.  One particular Realtor whom I shall call "nameless", nearly never ever answers the phone.  I always have to send a text, and the responses are usually hours later.  I can't imagine anyone being so busy with clients and customers to not have the courtesy by answering the phone and respond to a simple question regarding a listing.  I've noticed of late a few others doing the same.  We are supposed to be as professional as possible with each other as well as the general public.  One of the Realtors from another city had left several messages at my office yesterday inquiring about three of my listings.  I was glad to hear in the third message something saying, "You're likely out of the office this afternoon, so I'll just wait to hear from you."  I took that as a compliment because this person knows I'm very quick to get back to other agents.  When I returned the call I said, "Thank you for waiting, and you were right about me being out of the office because I was in Northwood most of the afternoon."  After the agent finished with showing my listings today I received another phone call thanking me for arranging the showings in a timely manner.  It's all about courtesy and stepping out of one's box in consideration of the needs of others.
I met with one of my sellers today who is preparing for the move to his new home.  His present frustration is what to do with all the accumulation of "stuff" during his long term of residency.  I laughed and said, "You've been hit broadside by the realization that the longer we live in one place, the more we're able to pack stuff away so it to be out of sight and out of mind."  He threw up his hands and said, "I told my wife that after this rummage sale, we're going to be giving whatever is left away, and if the "free sign" doesn't get rid of it all, it's going in the garbage or being carried away by one of the charities in town because I'm not moving it again!"  His absolute determination made me laugh again while saying, "It looks like some of this stuff is so old that it's been out of style long enough to be back in."  The look he gave me was piercingly priceless.  From the memory of that conversation, I found myself in the mindset to give away several lamps that I've had in storage. They happily went out the door in the hands of their new owner, along with my being reminded giving can be contagious.
The heat and heavy humidity today had quite a few people conducting themselves out of their norms.  I had to meet a worker at a building today and it took him three attempts to get something accomplished simply because he was forgetting tools and protocols.  I empathized with him because the air was having a mental effect on me as well.  I've decided hazy days create hazy thoughts.  Don't you agree?