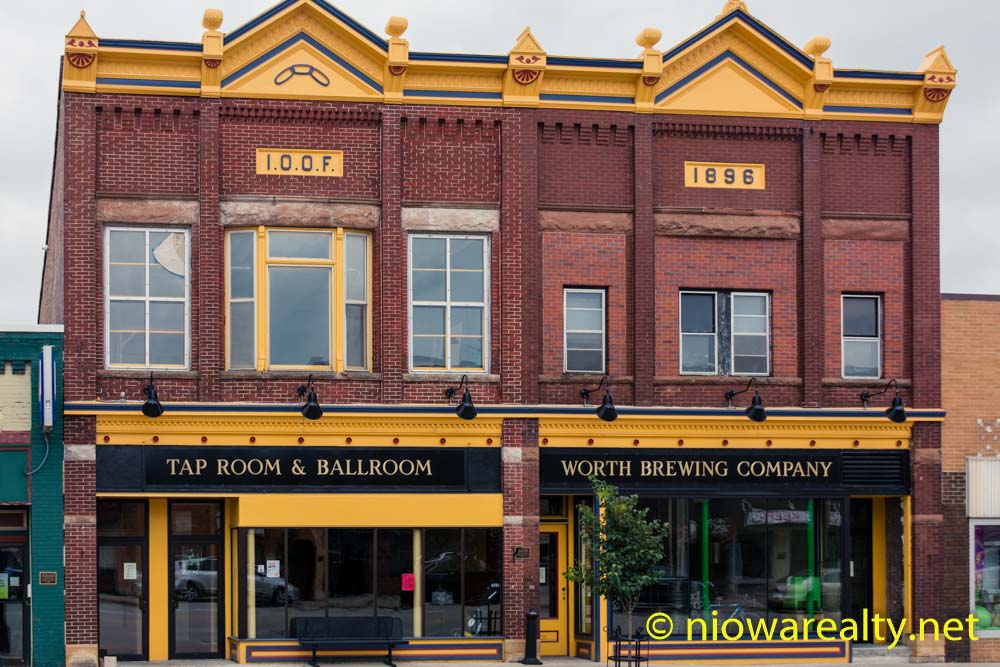 I'm certain all parties involved in today's closing were happy for the soft landing that took place.  There couldn't have been a more perfect buyer for the home considering its price range, location, and overall condition.  In spite of the marketing and loan process taking so long, I'd do it all over again just to know that a similar type buyer would purchase it.  During this whole process, it's been re-affirmed to me how much some buyers who've been tenants far too long, really do appreciate the extra effort put forth in helping them get settled into their new homes and not be faced with un-expected surprises.  I was all the more careful to make sure all bases were covered at all times.
I smile to myself whenever other Realtors gloat over big sales they made when knowing that "hogger" sales likely require not half the time spent that it does on the lower priced entry-level purchases.  Certainly the monetary rewards are not so great with the lower priced sales, but at least it's made up with the heartfelt appreciation I get from buyers who in the beginning believed they were second class citizen shoppers and likely to be treated as such.  They soon learn early on that it makes no difference to me whether I'm selling a $50,000.00 home or a $499,000.00 one, because people are people and all deserve equally good service.
Hopefully this week you'll be seeing an acreage coming on the market with my office which after looking at it today, will certainly attract buyers.  There are a number of very interesting features about it that I'll be sure to point out.   After walking through the home, buildings, and surveying the land, I said to the owner, "If I were looking for an acreage, I'd be buying this from you today."  The owner looked at me questioningly and said, "What makes this place that special to you?"  I smiled and replied, "Because it has a great "feel" about it which I normally don't get with many of the acreages."  I've shown a number of them these past several years which were shocking by how pricey they were as well as the dysfunction everywhere I looked.   I feel sorry for some of those buyers who've likely re-named their acreages "Green Acres" after the old TV series. What I dislike the most about some are the improvements they've made that don't fit the design of the original home.  There'll be slapped up rickety additions, rooms improperly divided or opened, and long narrow hallways leading to closet size bedrooms.  I'll never forget showing one about a year ago that had all the "glitzy" visuals, but the interior and exterior design had been so badly butchered, that I told the buyers, "You'll spend more money un-doing and re-doing than you'll ever imagine once you start tearing into it."  We did finally find one that was more suited to their tastes which hadn't been butchered by numerous previous owners.  I'd rather start with something un-touched and improve upon it rather than removing generations of out-dated cosmetics.
I had to make a trip up to Northwood today and made sure to take my camera along because I wanted to get a good photo of the beautiful building that houses the Worth Brewing Company.  Don't you think the above photo tells it all?