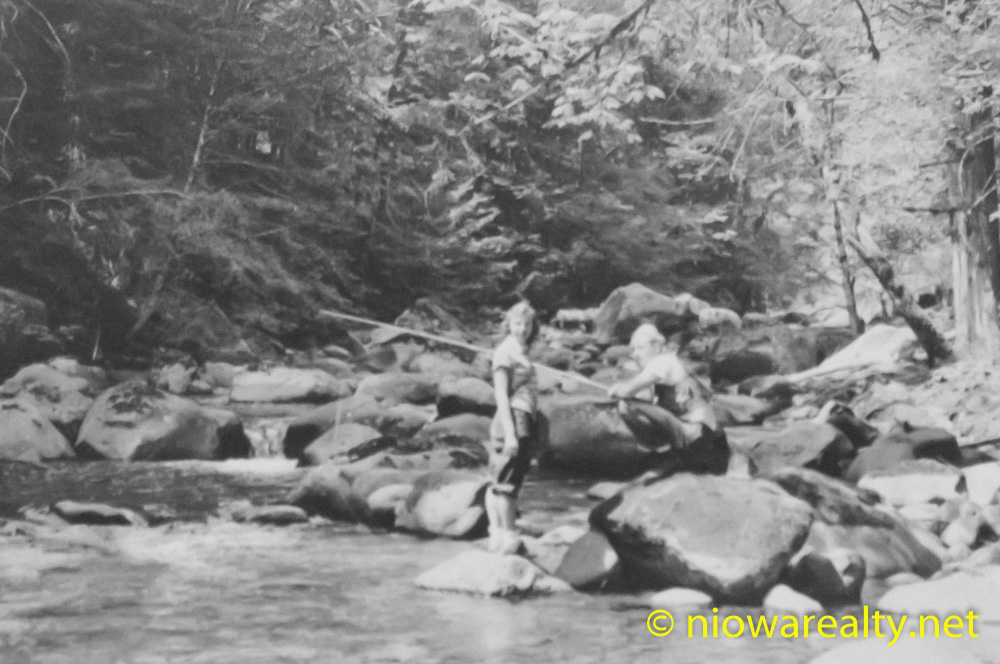 There was a breakfast invitation I was sure not to miss by several prospective customers whose family I've done work for over the years.  We decided to meet at the Historic Park Inn for breakfast and was glad for it because I'm starting to enjoy going there.   The bulk of our conversation was about their moving back to the Mason City/Clear Lake area where they plan to retire in the near future. They're considering moving here very soon and have begun investigating the types of properties they're looking for as well as particular locations they prefer.  We were side-tracked several times when speaking about fields of interest along with sharing stories from our past.  I was amazed at how quickly the time had passed when we finally parted company.  As soon as I walked back in my office, one of my relatives who's a farmer in Worth County stopped by to tell me how bad the wind was up in the Northwood area during last night's storm. There must have been another one of those evil straight line winds that went through there to be able to rip large roofs off and snap the tops off rows of tall trees.  With the humidity back on the rise again, I'll not be surprised if we get another storm tonight.  Last night's storm was weird to where I'd swear the wind was blowing in a circular direction. I'm just glad we didn't get what Worth County was cursed with last night.
Believe it or not, I received another call today from someone who's also retiring the end of the year and moving back to Mason City from the East Coast.  I worked with him a great number of years ago and was surprised he still remembered me.  He said, "My wife and I have had enough of the congestion and endless rat race of living in a metro area."  I gave him all the contact information he needed to at least get the ball rolling before their initial first look a homes when they arrive.  I could hear in his voice the excitement over moving back here.  As I've said before, we're going to start seeing more and more people choosing to move to North Iowa to spend their retirement years.  It only makes sense if you've worked all your life and endured all the "big city" pressures to get where you are and now want a more quieter and peaceful place to enjoy the fruits in your laborings. I'm sure I'll be able to find the right fit for them when they get here after seeing what's available. Before hanging up the phone I said, "Bring friends!"
My closing this afternoon was not what I would have considered a "soft landing".  There were some serious title issues that should have been corrected back when my seller purchased the home some years ago but somehow it didn't get caught so now my seller must pay to get the title issue corrected. We were both very unhappy campers, but at least it's closed.  We now must wait for a costly action to take place to get it resolved once and for all.  It's been a great learning experience for everyone involved. I found it yet another example of too many fingers being in one pot to where the soup gets muddied.  My seller and I did manage to have a good chat regarding the sport of fishing.  Since I'm about as uneducated as can be regarding the subject, I found myself asking the dumbest of questions.  I'm sure my seller must've thought me never to have held a fishing pole. After the closing I decided to find an old photo and post tonight.  This vintage 1947 photo I've decided to name, "Memories on the McKenzie".  It's precious.