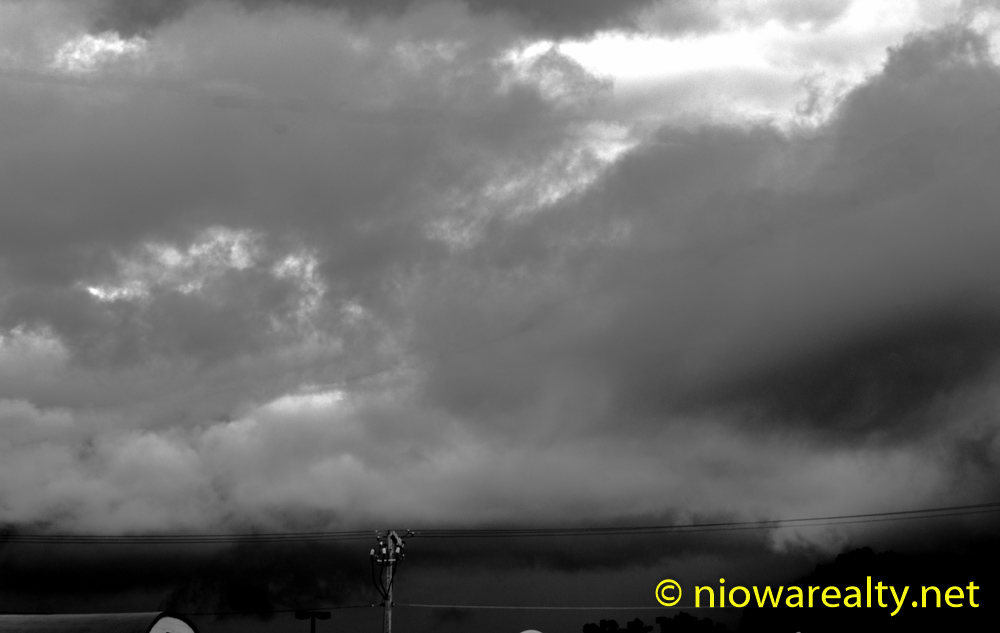 My morning started much earlier than normal due to an early closing I had to be in attendance up in Forest City at 9:00 am on the absolutely beautiful acreage I listed over near Britt that was on the market less than a week.  While doing my final walk thru, picking up my sign, and taking the lock box off the door, I spent a little time getting my last look at not only the beauty of the home, but also the wonderful site on which it was built.  Before I left my office I grabbed my camera just in case I'd see something worthy of a photo or two.  While driving up to Forest City I looked at the clock and realized I'd be a little early with my arrival at the closing.  In knowing that, I decided to take a bit of a detour before getting to Forest City and take a few photos of two of the homes that were built by ancestors on my mother's side who emigrated here in the mid-1870's from Central Europe.  From the stories told me by my mother, there were four brothers who arrived in the Forest City area and they all built homes on the sections of land they purchased.  Two of them I was fully aware of which I did get several good photos including the family farm home where my mother was born.  That particular farm was already a century farm before my great aunt sold it and moved to Forest City.
Hindsight is always 20/20 when knowing I had an opportunity to purchase it but was too young and filled with uncertainty about which career path I would be taking.  I don't think about such things much just because no one knows where I would be or what I would be doing in this time had I purchased that farm.  The should haves, would haves, and could haves are all nothing more than feeble regrets which cause us to forget all the things we have to be thankful for in this time which were are the products of past choices.  There never was or ever will be a perfect world and we must work diligently at remembering that.  I had a conversation with a client/customer who lost a very close relative several years ago and while listening to him several days ago I found him still stuck in a quicksand of grief to where he must be re-living that death on a daily basis.  I so badly want to tell him how if he would move forward with his life and continue on with doing good for those who are still living, the decedent would be all the more proud of him. There must always be that period of grief, but it is not meant to be held fast for years.  It's not good for the grieving person or those still living in that circle of friends and family.
Another one of my listing sold today which I've had on the market for over six months.  I assured the seller that if we'd get the price in a more competitive range, it would attract more buyers and it did—and in a relatively short time I might add.  After the agent told me what the buyer did for a living, I knew it would be a perfect fit for him and his family.  As I've said many times, garages are far more important for some than most would ever consider and this one has a garage I'd be salivating over if I were in the market for a home.  That buyer and his family will likely be there for a very long time.
Just as I was coming back from an appointment early this afternoon I noticed those very ominous storm clouds moving in from the north.  I grabbed my camera and got at least one that I thought befitting of the moment.  Every time I hear of some nasty thing happening in places all around the world I'll think of the above photo and be all the more watchful to see if more storm clouds are brewing elsewhere.