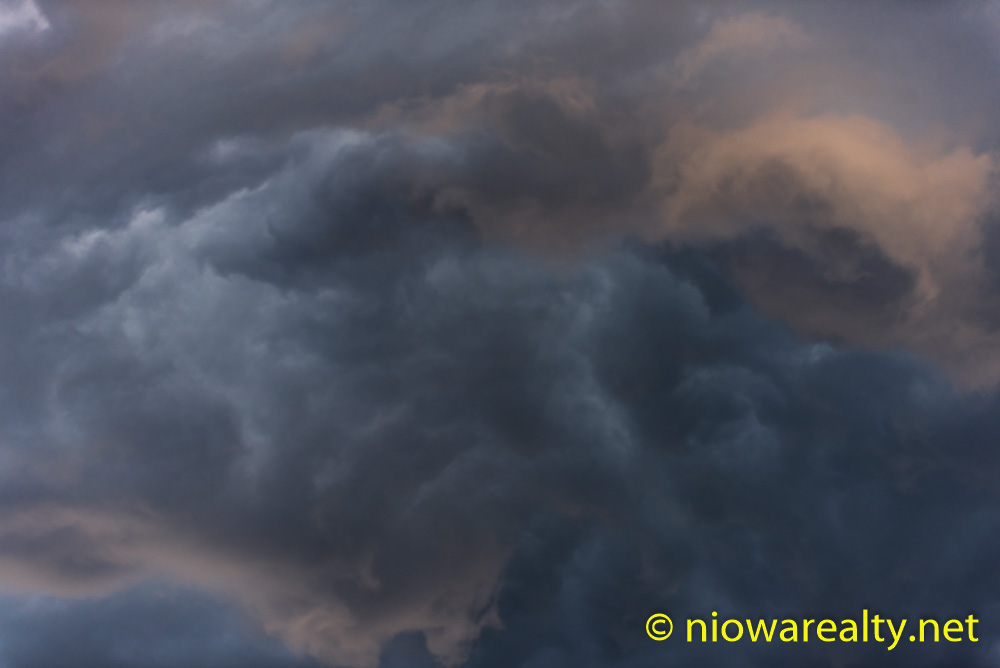 I hope everyone had a pleasant Memorial Day weekend.  For most areas in the northern parts of our Country, this weekend is considered the official beginning of summer, and Labor Day weekend being its end.  I know Clear Lake's seasonal residents have considered this their time frame for living in their summer abodes.  Every time I hear of a property on Clear Lake selling for a horrendous amount of money and then find it being demolished and a lakefront McManson being newly constructed on its lakeshore lot, I dismiss it as yet another example of how the rich continue to get richer and the buying power of our middle class quietly erodes.  Those who are struggling absolutely must start taking stock of where they are in their financial lives and what they can do to lessen their monthly financial burdens which have become their chronic monthly worries.  I just rented a charming smaller home to a tenant who's been waiting to find something bigger than an apartment with a garage to park a car.  It's amazing to find how thin the market is for good rental properties in our area.  I'm just glad I can be of assistance once in a while with hard working people looking to better their living standards without paying a king's ransom in rent.
I have two closings tomorrow morning and I'm a bit sad about one of my sellers leaving the area.  I sold them their home about 28 years ago and we've stayed in contact ever since.  I've watched their children grow into adulthood along with seeing how well they've maintained and upgraded their home over those long years.  I only hope the new owners will continue on with the same level of care the home has been accustomed.  It's strange how a buyer who'd been looking at it missed buying it by one day.  She continued to call about it until the sold sign finally went up.  It's been a struggle trying to find something similar to what they missed.  The other closing tomorrow is with a gentleman who certainly deserves the home he purchased.  It's got really good bones and all it needs is some freshening up along with new landscaping.  When we did our final walk-thru today, I said, "I'll likely see your entire yard transformed into a gardener's paradise."
He didn't realize I remembered the home he used to live in about 15 years ago and the absolutely gorgeous roses he grew out front.  He not only had beautiful roses, but flowering vines, miniature evergreens, and a host of other perennials around the front and side yards.  I always found myself doing the "rubber neck" when driving past.  When talking to him about it, he never realized how much a showplace his yard was at the time.  I can't wait to see what he does with his new home.
One of my clients is getting his father's home ready to be placed on the market.  His father had to go to a nursing home due to some lingering health issues, and after being there for a few months, it looked like his condition would be keeping him from returning to his home of many years. The son asked for some advice in getting it ready. He listened and agreed to nearly every one of my suggestions except my strong recommendation to remove all the rickety shelving and workbenches in the basement along with those half dozen hanging florescent lights.  He'd been working on and off over this past month and when I happened to see him there when driving by today, I stopped.  Instead of showing me the main floor, he insisted I follow him to the basement.  When I hit the bottom steps and looked out over the landscape of the basement I was nearly speechless.  All I could say was, "Wow!"  He'd removed all the shelving, the workbenches, the hanging florescent lights, painted all the walls and floor, and cleaned everything else with a vengeance.  When I could finally create words out of what I saw, I said, "You've now given all prospective buyers a blank canvas basement which will certainly be a cut above the competition in today's market."  He then said, "I didn't think you were on track with your thoughts at the time, but seeing it after I got it finished, I'm thanking you in advance for helping us get our father's home sold more sooner than later just because of the "blank canvas" basement you were pushing me to create." It actually turned out far better than I'd even expected and I'm glad for it.