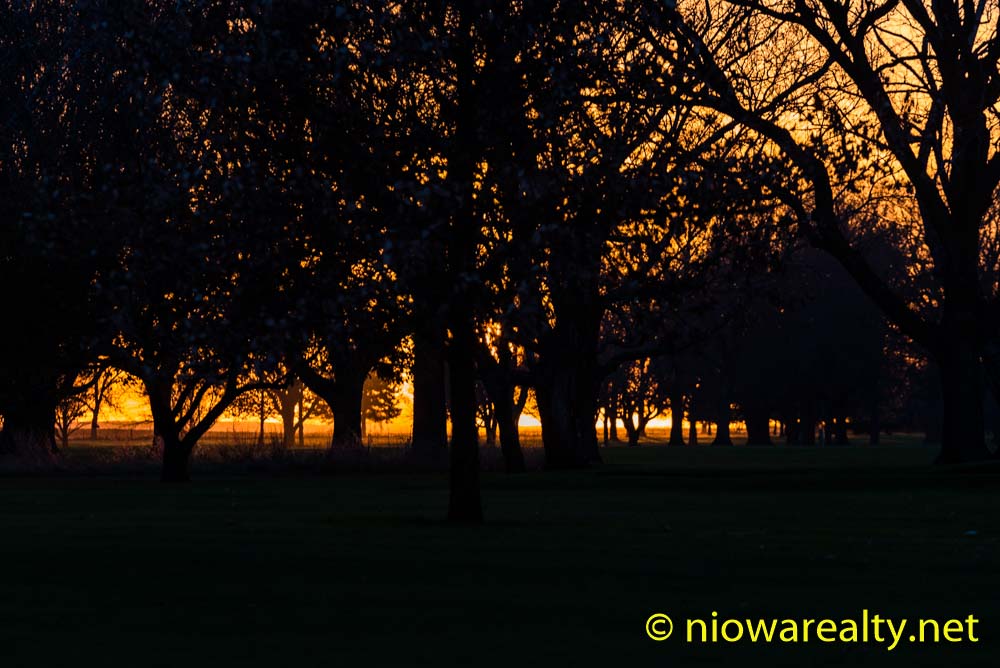 Before and after my real estate appointment today I was physically working to the point until when 5:00 pm arrived, I could feel my physical exhaustion kicking into high gear. A client called and asked if I'd like to have steaks with his brother who's visiting and all I could say was, "I'm so tired from working today, I wouldn't be of the best company this evening."  I begged a rain check for another time and fortunately he understood.
I do hope the weather holds out for the Memorial Day get togethers people are having.  I'm hoping we'll be getting a little reprieve from the rains this coming week.  I mowed a lawn today and just as I was finishing up, a rogue rain cloud overhead decided to let loose of enough to get the sidewalks wet.  I figured I had a small window of time to get that done by the way in which these storms seem to be circling North Iowa this past week.  I'm sure there are a number homes in and around Mason City whose basements are in need of drying out from the seepage coming from the overly saturated ground.  We can all be delighted with how beautifully green everything is right now.  I still can't believe we're already two days from the end of May.  I've always liked May and try to enjoy every day of it but this year has been an exception with extra duties placed on my shoulders.  Oh well, I'll just have to look forward to September which is another one of my favorite months.
The home I showed today was an older two story which has several beveled glass windows in the living and dining room. While the buyers were in the kitchen checking out the cupboards and appliances, I remained in the living/dining area marveling at the beautiful original maple floors.  I noticed the sunlight coming into the dining room window was sending prisms of light onto the dining room floor.  It must have been the angle of the sun that was creating such a wide band of colors starting at infra red all the way down to ultra violet.  I was almost hypnotized when watching how the colors were changing before my eyes along with the slight movement of it on the floor itself due to the sun's slow climb.  Tons of hardwood and oodles of light along with beveled glass windows is what really makes many of the turn-of-the-century homes so pleasing to the eye.  I drove past a grand old home today that's being butchered by the new owners.  They've closed up the window openings to about half size, they've even closed up a big dining room window, changed an entrance door location, and likely a myriad of other crazy brainstorming ideas they've had to make their home more "fuel efficient".  There are a dozens of ways to lessen utility bills other than creating portholes.  I happened to cross paths with the husband last year and I would say he's got the demeanor of a post- Neanderthal or pre-Cro-Magnon.  I think he's creating a "man cave" out of the entire house.  He'll find out how he's de-valued their home whenever they decide to sell.
I caught up with one of my dear clients today who's going to be selling.  I'll certainly make note to call very soon so to go over market values on it.  After all the rock solid improvements that've been made, I'll not be surprised if it raises the bar on price per square footage of existing homes.  For me, it's the paragon of quality and charm.