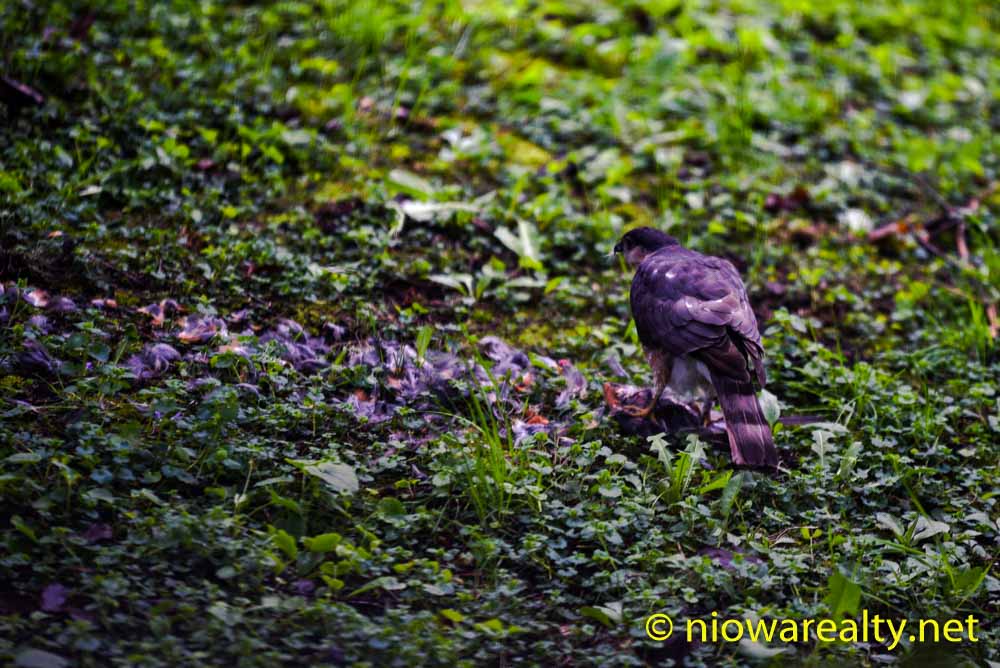 I met with a client today who'll be listing her home with me next week and we happened upon the subject of deaths in the family because she'd seen my mother's obituary in the paper.  She was very interested in hearing about her passing so I told her what had happened.  She then shared her story about her husband's passing some years ago.  We both agreed that there are those who want to be alone when drawing their last breath and others wanting to have their loved ones around them.  There seems to be no rhyme or reason why this happens, especially when at times it goes against the grain of how they were when active and healthy.   It must be some sort of deep subconscious determination when nearing death to the point they'll hold on or let go of that last thread of life of which they're holding on to and keeping their hearts beating.  That's yet one more unexplainable mystery that has yet to be solved.   One thing I did have most recently confirmed was hearing my mother saying to me more than once several days before she left this earth, "I want to go home."  Since others had heard it, I think they were convinced she wanted to enter the pearly gates.  Since I knew her so well, I on the other hand believed she wanted to go back to the home here on earth where the most cherished memories were stored away in her subconscious.  If I could've fulfilled her last wish by sprouting wings and carrying her off to the house she considered her real home, I would have done it in a minute.  I'll be sorry I didn't carry out her last wish come hell or high water for a very long time.  I was exceptionally happy that many of her far away grandchildren made sure to be here for her funeral which was far better than even she would've expected.  As most know, I'm not into speaking about things on a personal or private level, but I'm in hopes that each and every one of you will take just a few tidbits of familiar information I'm sharing and do an even better job of carrying out one of your family member's wishes.  I normally hate it when someone talks about sharing and caring, but I think by my opening up a bit will help others to not be burdened by an unfortunate mis-understanding or undue pressurings from others.
I was given the greatest compliment last week by a client/customer whom I've crossed paths with since I worked at Joyce Schulting Realty.  Sometimes on the grayest of days, there comes words out of the mouths of others who create the brightest rays of verbal sunshine.  I'll not go into detail but I got a few good grins out of it and walked away saying to myself, "See, you were told thirty plus years ago by an exceptional person to place my client's and customer's needs above my own and I'll likely survive our real estate market in good times and bad."   An agent mentioned something about a grudge I have for someone they're working with who I worked with years ago.  I couldn't have responded more quickly by saying, "I bear no grudges because they're all childish."
I'm still on the hunt in Lake Mills for a home that'll fit my pre-approved buyer.  There's no question in my mind I'll find something, but the waiting has been brutal.  I really want my buyer to be comfortably settled.  Can we ask for anything else?