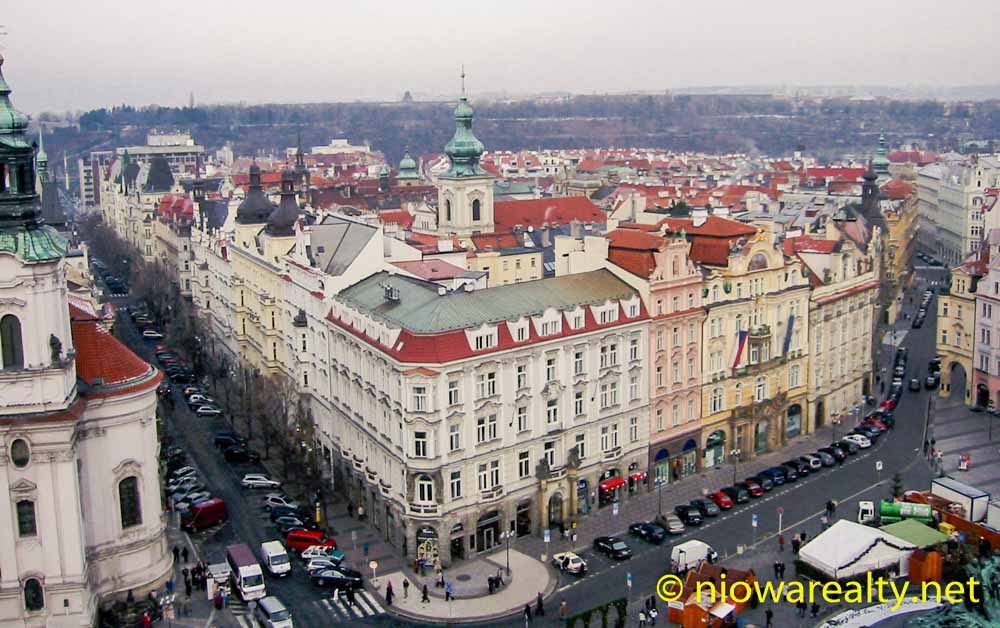 It was so terribly cold today due to the biting wind, I thought we were back in March again.  Being backed up with personal duties, I was out in the wind more than I wanted to be today and I hope I don't come down with something from it.  I've always been more a lover of the sunny warm days rather than the cold and dark.  Someone was telling me today about when on occasion driving past a home of one of his acquaintances, the drapes and shades would always be drawn shut.  I said, "It would make me crazy having drapes and shades pulled during the day."  He laughed and said, "I think he's s a nocturnal creature who prefers the darkness over light."  Just thinking about it gave me a shiver.  One of the features of my office which I really enjoy are the large windows which allow for great amounts of natural light to enter.   No matter how gray the day is, there's always enough natural light entering my office.
As I suspected, 280 Parkridge Drive has already been sold.  It's just one of those darned nice homes that enters our market which would attract nearly any age group of buyers due to there being a dedicated main floor laundry room, and not to mention the home doesn't need any expensive upgrades.  To have a home built of it's quality along with the appliances included would be cost prohibitive considering price per square footage building costs.  I'm hopeful the new buyers will enjoy it as much as the current owner did.
I was reminded several times today by comments made by a handful of people who'd not been here in Mason City for a number of years in how charming our Historic Downtown has become.  The compliments were not taken lightly in knowing the metropolitan areas in which they live.  One even said, "If you all would have a real honest to goodness dance club, I'd move to Mason City."  His fondest of extra curricular activities is ballroom dancing.  He went on to say, "You know, with my job, I can live just about anywhere."  I said, "I surmised that just by knowing what you do for a living."  This handful of young people are blood relatives of mine who were caring enough to make the trek to our fair city to attend my mother's, their grandmother's, and great-grandmother's funeral.  One of my exceptionally intelligent sisters managed to get a room at the Historic Park Inn.  This afternoon she was beaming with delight in telling me how much she enjoyed staying there and the "feel" of the place was like no other hotel she's stayed.  Now that again was an absolute gold star for the hotel because I know fully how demanding she can be when always expecting the best.  Quite late today I received a phone call from a double cousin of mine and in talking about his meeting with her said, "I really liked her, she's not like you or your other sisters."  I laughed and said, "Hmmm.  So you think you'll say the same when the time comes when you've not lived up to her expectations?"  I left him a bit speechless.
I hope we all remember that when living in a castle and growing too accustomed, it's good to be reminded by the outsiders that we are living in a city that's much  better than most.