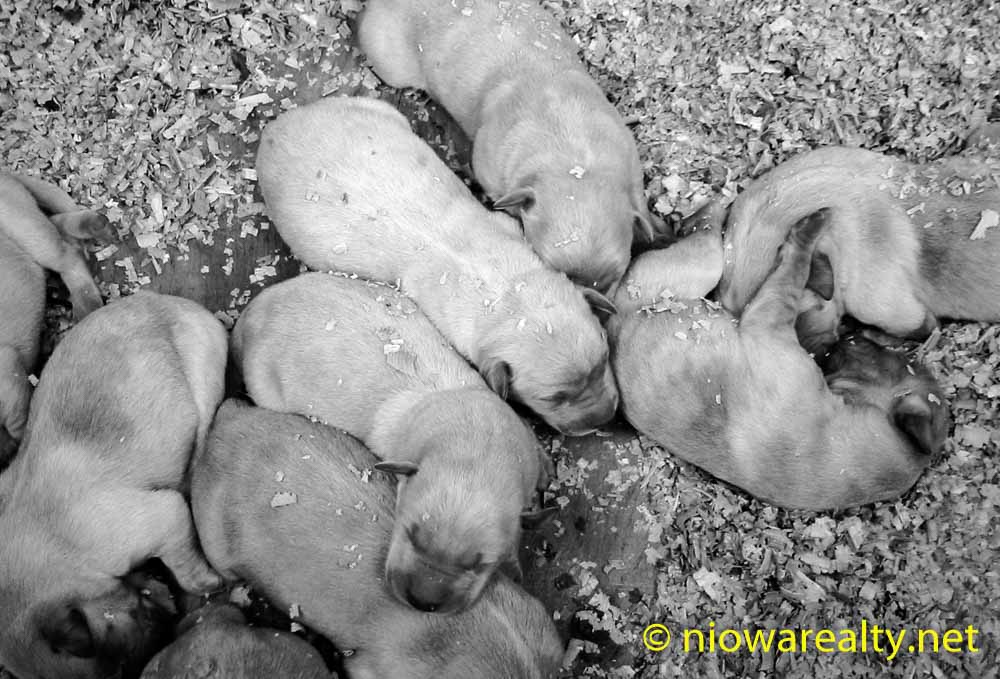 As I'd suspected, my new listing at 280 Parkridge Drive has been getting quite a bit of activity right out of the gates today.  I'll not be surprised if it gets sold before the weekend finishes.  As I mentioned earlier, the home has some very unique features that make it all the more desirable than what you'd normally find in its price range.  Since I'm a lover of the out of doors, the backyard area with the two-tiered deck and patio along with the privacy fence gives one a sense of it being some special natural sanctuary where leisure time can be spent in solitude.  Believe me, in these hectic times, the ability to afford a place where one can go and enjoy nature in private is indeed a bonus.  I only hope whomever ends up owning it will carry on with the great care this home has been given by the current and previous owners.
I was in a bit of a surrealistic flash back this evening while in attendance of my mother's visitation.  It all started out well, but when looking at old photos of my family and relatives that were on display, the creaky old hinges began to squeak on the doors of memories that've been closed for a very long time.  Seeing photos taken so many years ago of people who've long been dead started the flashbacks of those times and places.
Seeing very dear and genuine clients and customers taking the time out of their day to pay their respects was touching.  One of my friends showed up which gave me the opportunity to visit with her a bit since not having seen her for a number of months.  I brought her up to speed with what happened with my mother since our last get together.  I was also taken aback by the number of flowers people sent in respect of Mother's passing.  Having mentioned to several of my siblings the likelihood of some of my cousins on my father's side being there, I was not surprised to see them walking through the door.  I smiled when they began recalling how much a joy it was to visit our family when living on the farm.  I mentioned to one, "Yes times were definitely different back then, but I would go back in a minute and work even harder because even though the labors were hard, the people were far more genuine and be more than willing to help out when needed without expecting paybacks."  They did for each other freely just because that was the way it was meant to be.  Seeing resemblances of the "old ones" in the nieces and nephews today made me wonder if we're all just riding on this big merry-go-round where an old blood relative steps off as a young one steps on.
There were certainly several of the young ones there today who "stepped on" that merry-go-round who'll likely make great things happen for our world in the future.   I have a felling they've been somehow touched by my mother and given the drive and genius to  create and make a difference.  Hard work, determination, vision, and faith is what helped my mother get through the tough times and enjoy the good times.  Long after she's gone I'll continue to thank her for the standards she lived by, the examples she set, and the great yet quiet contributions she made to the poor over her long years on this earth.
It was a bittersweet walk back down memory lane that we all encounter while on our life journeys.