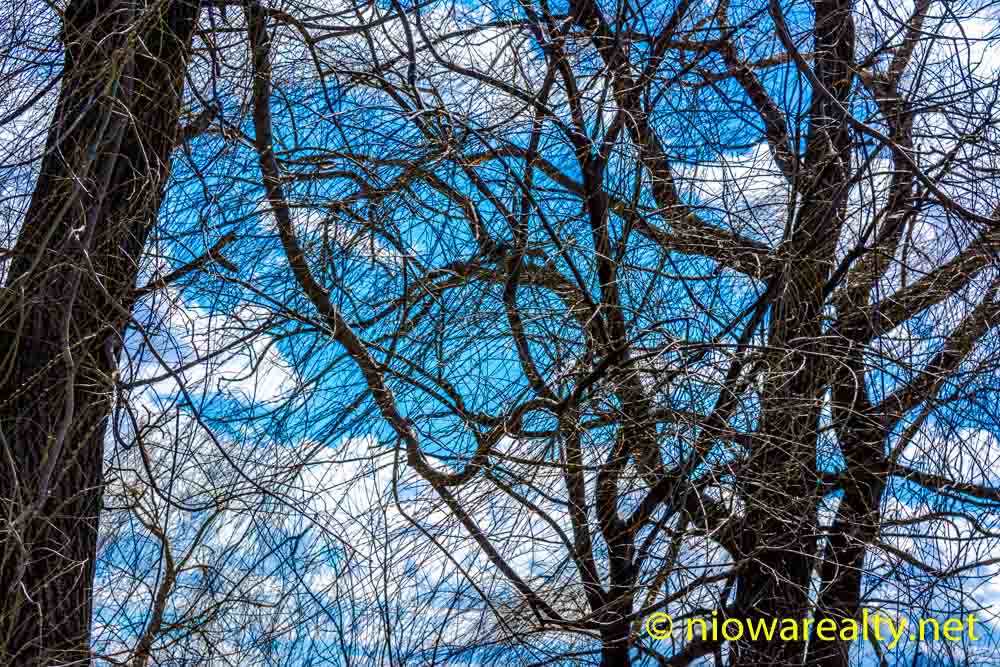 As I was driving down a street today on my way to an appointment, I happened to glance over to the houses on that avenue and noticed one which jarred my memory to where some not so pleasant memories came rushing back.  What I'm about to tell you is the truth which is the reason I'll certainly not say where the house is as well as being as vague as possible regarding some happenings that took place there.  When the home came on the market some years ago, I was quick to call some people I was showing homes to in its price range.  I called the agent and he said it was easy to show since it was vacant.  I scheduled a showing with my customers for that late afternoon, but since I'd never been in the home before, I arrived early enough so to familiarize myself with its floor plan.  Please remember, the home was completely vacant.  Upon arrival, I went in the front door and started walking from room to room while making mental notes of the floor plan and condition.  While walking back into the bedroom hallway, I suddenly got one of those "pangs" to where I was starting to think there was someone in the house.
Now keep in mind, I've been alone in more vacant houses than I'd ever even want to consider.  With that said, I continued onward in more of a timid fashion with my inspection of the bedrooms.  The more I was in that section of the house, the more I was developing a sort of anxiety/sadness which was creeping me out all the more.  The feeling of not being alone became more pronounced to where I found myself automatically turning on all the lights even though it wasn't even close to dusk.  I walked through the kitchen and forced myself to inspect the basement where again in one of the rooms, another acute "pang" of anxiety mixed with great sadness crawled up my spine.  I left all the lights on down there and by the time I returned to the living room, the buyers were at the front door.  I handed them an information sheet and left them to their inspection.  About all I did was follow a few steps behind.  At first they seemed interested in the house but as they passed through those same areas where I was "whacked", the wife became fidgety while continuing on to the kitchen and basement.  After walking back up to the living room she said, "I like the design and location, but this house doesn't give me that warm and fuzzy feeling I was expecting."  I knew she was going to ask me the next question.  "So why Joe, am I not getting excited about this house?"   All I could say was, "Once in a great while there are homes you walk through and like, but you can't put your finger on why they're not tripping your trigger –especially when they offer all the features you've been looking for."   I think she was trying to prove me wrong because while her husband and I were left waiting at the front door, she walked back through the main floor including the bedrooms and while looking all around, she said, "I guess you're right because I like the design and quality but I'm not even close to seeing myself living here."  Thank goodness we were out and on to the next showing that early evening.  About a month or so later I happened to run into an acquaintance who lives about a block away from that house.  After a few moments of chit chat he said, "I saw you showing that house down the street from me one late afternoon about a month ago."  I told him the buyers weren't interested and went on to say I sold them a home that was a better fit.  Darkly he responded, "I feel sorry for who ever buys that house."  Curiously, I ask why.  He proceeded to tell me a few stories of what had happened in that house prior to it going on the market.  I certainly didn't tell him what I'd experienced while doing my preview, but while driving away from that conversation, I had a few instant recalls of what happened while alone in that house before the buyers arrived.  It's interesting how deeply imbedded memories can create such pricking pangs when just thinking about them long after.  I'm eternally grateful my customers didn't buy it.
By the way, happy St. Patrick's Day to each and every one of you!