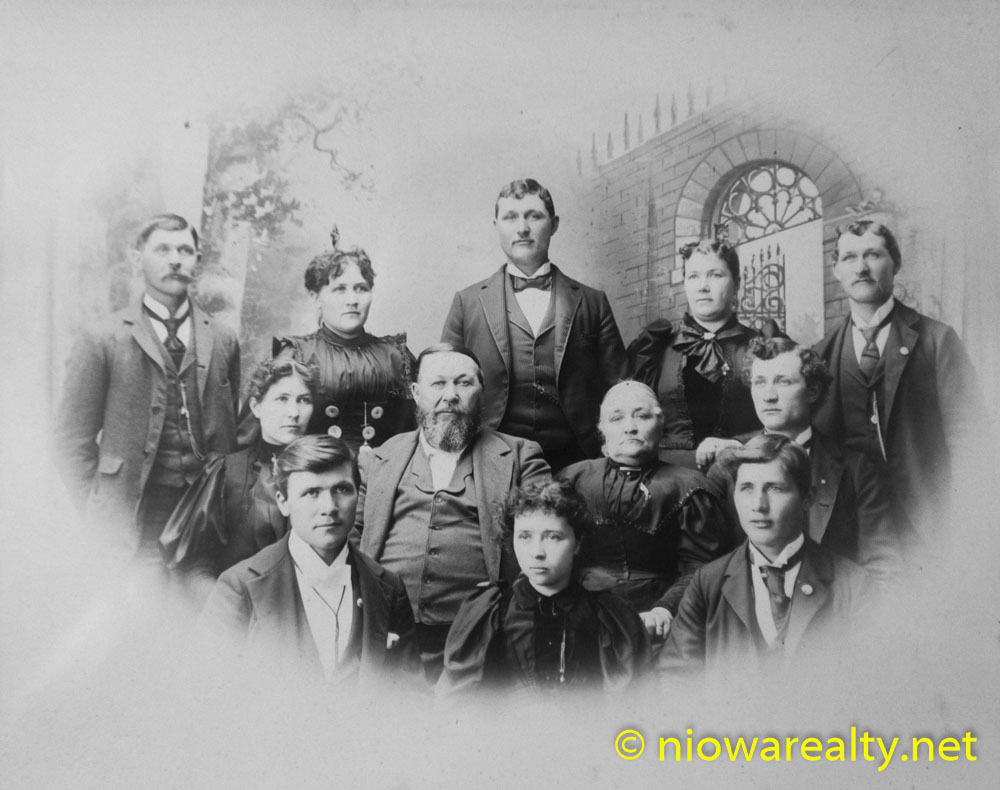 There is absolutely no reason for anyone not to be rejoicing over today's weather.  I actually think it was at and possibly above 60 degrees.  I could certainly see the change in attitudes with the number of attendants this afternoon at my public open house at 37 Oak Drive.  I actually ran out of flyers!  I've always been careful to print enough, but with today's turnout, there were three couples without information sheets.  Fortunately I always bring my listing file and was able to supply all the information they wanted.
As I've mentioned time and again how there's becoming fewer fly-overs in Mason City and North Iowa.  One of the visitors today purchased a home recently, and since he was accompanied by a woman whom I've known for some time, I was a bit more free in asking why he moved here from a large metro area.  He said, "I was originally from a town not far from here and I thought after my long years of working in a field, I thought it was time to make a change and return closer to my roots."  I then asked, "What made you choose Mason City?"  He went on to say, "My brother and I were driving thru Mason City and stopped to see the Historic Park Inn Hotel on our way to Des Moines where I'd intentionally planned to re-locate."  "Well" he said, "I fell in love with the Downtown and everything Mason City had to offer."  All I could say was, "Welcome, and I hope we can continue to fulfill all your expectations."  I just makes me feel darn good inside when people choose to live here under their own volition.
Having thought one of the offers I've been working with this past week was going to go south, the other agent and myself actually got it to come together and I'm glad for it.  The buyers and sellers finally reached a common as well as fair ground in price.  Since it's my listing and know the home fully, I'm confident it will make a great home for their growing family as well as create a place for their young children to remember with the fondest of memories.  I bow to parents who know when it's time to find that "special" place where a real family's environment can be created.
Last week I had a most curious of encounters while a couple was viewing a home and I'm still not completely in understanding of it.  The husband and wife somehow managed to change the subject of the home they were looking at to the homes in which they had lived.  Oh Mercy, the stories they told were a bit hair raising!  I heard about multiple lightening strikes on the same home, a family friend who's a clairvoyant calling and telling them to "get out of their house soon", and finally a voice in the night calling out someone's name.  Many would likely dismiss these remarks as being a bit on the extreme side, but I couldn't help but believe what they were saying simply because of the genuine fear in their eyes when telling their stories.  After they left I started recalling some of the "beyond chance" happenings I personally experienced in homes over the years, and I can certainly say there've been things that have happened to me that couldn't possibly be explained.  Since I'm familiar with other Realtors living outside our State, one of them recently said, "There'll be the day when the subject of paranormal will have to be addressed in your Sellers Disclosures."  It sounds like just one more line, but I think if I were a buyer, I'd like to know if I should be expecting night whisperings.