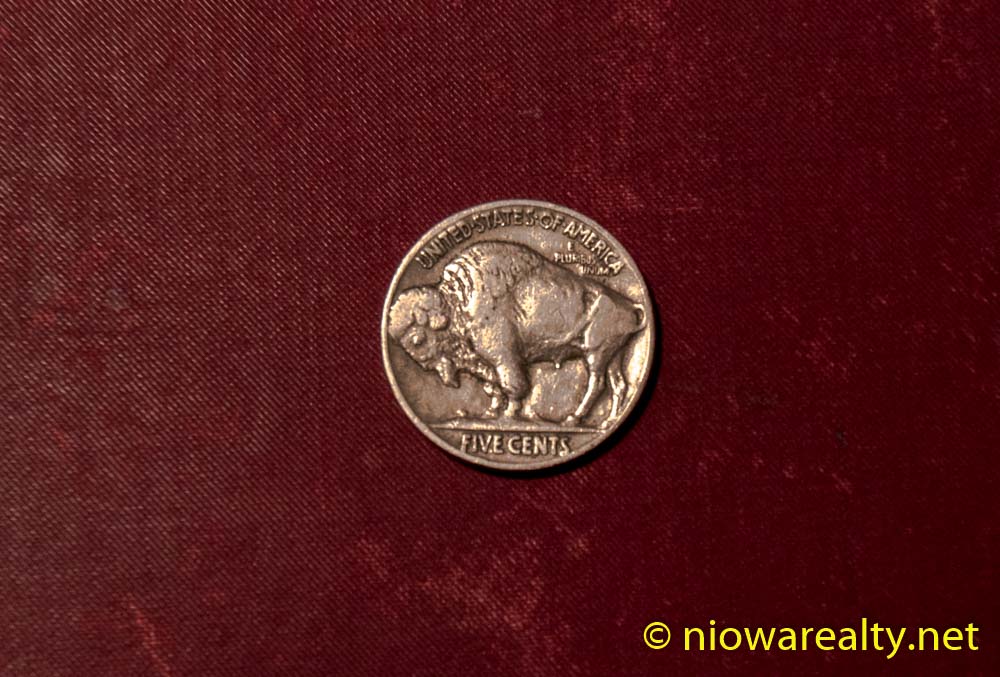 Oh how the melting snow was running like streams down the streets Downtown today!  If the temperatures continue to rise these next several days, we'll see many of the snowbanks having rapidly diminished in size.  With all of my errands and appointments completed prior to noontime, I decided to really dig into getting most of my year's end accounting finished.  Focusing on it for nearly five non-stop hours, I can say I'm nearly completed and certainly glad of it.  There've been prior years when being confronted with that task to where I would've allowed for a good beating rather than being tightly chained to such a tedious and time consuming chore.  After a while I finally "got it" by coming to the understanding that the longer it glares at me in an unfinished state, the longer I have to endure the stare, so rather than being tortured, I found it better to stare back at its completion.  It went far better this time around to where I was able to spend longer periods of time in the thick of it.  Whenever we're interrupted when concentrating on something, the more likely we'll make mistakes, as well as the amount of time it takes to re-focus.
I'm in hopes I'll have two new listings posted before the weekend and both of them'll be priced to sell.  It's always much easier when sellers have reasonable expectations in what their homes will likely sell for instead of being over-priced out of the gates and precious marketing time being lost due to having potential buyers passing over.  I've already had an offer on one of the homes I recently listed and I won't be surprised if there's another on it to where I may be faced with yet a repeat multiple offer situation.  I'm looking forward to having a very busy weekend in real estate due to the pleasant weather we're expecting.  A visiting client mentioned today how she believes there'll be more people moving here due to the extreme temperatures Florida, Arizona and California are experiencing.  It hasn't been so many years ago when everyone flocked to the Sunbelt and bragged about the great weather and mocked us for living in the tundra.  Well, I think the warming North Iowa tundra is a better bet than dodging the burning mid-day sun of the South.  I used to visit South Florida when I was younger and believe me, even in those years, extra steps had to be taken to keep from getting overly exposed to the rays.   It took me but one session of being out there too long to learn a hard and very painful lesson.
I was reminded today of a day some weeks ago where I couldn't help but be a little vulgar potty-mouthed.  It all started when I was joking around with a client who oft times is just a little too frugal with his monies.  I understand why some are that way because it gives them a false sense of security.  Since he continued to make excuses for being so closed-fisted with his billfold I went on to tell him he reminded me of not so pleasant woman I crossed paths with many years ago.  She was so proud of pinching every penny and clipping all available coupons.  She once got in my face and smugly said, "I can squeeze a nickel 'til the buffalo shits!"  I think he finally understood with a blush. In visiting the urban dictionary, that line is defined as follows: "Exceedingly frugal, ridiculously cheap, unwilling or unable to let go of money when one should".  Now I've polluted you forevermore should you happen to find a buffalo nickel, you'll be thinking about giving it a good squeeze.