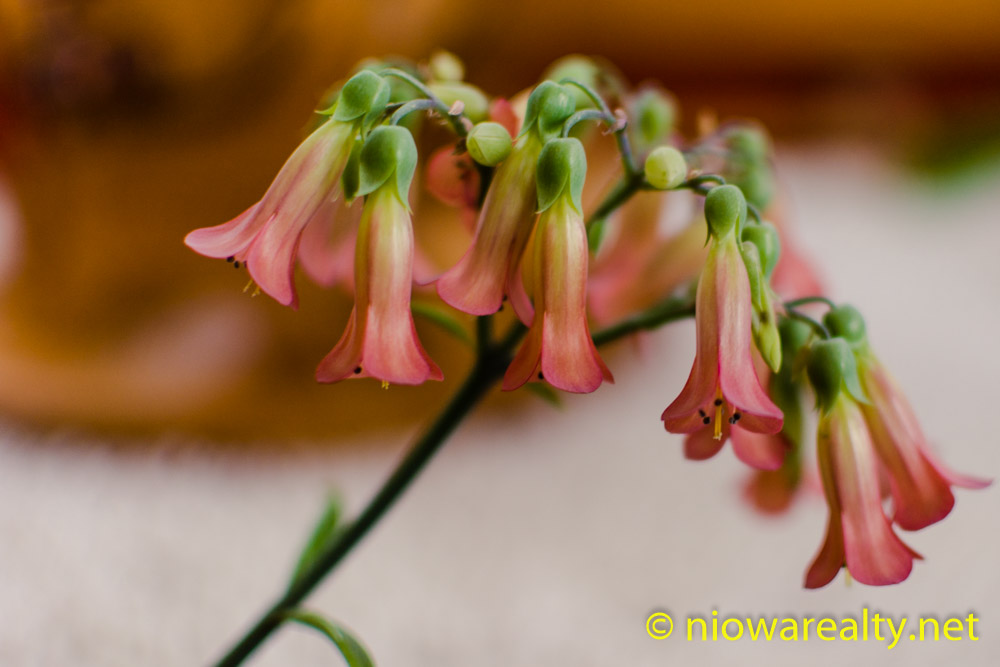 Hopefully after tonight, our temperatures won't be as bitterly cold as they've been.  We all must be exceptionally careful when it's so cold as the ice seems all the more slippery on the streets and sidewalks.  Can you imagine that in six month's time we'll be basking in the mid-July sun and likely have forgotten these days?  I'd prefer to call it selective memory loss rather than simply forgetting.  There are those few who dwell on past times of misery and hardships, but for myself and hopefully many others, they are placed in perspective as lessons learned and archived far back in our libraries of memory.  Every once in a while there are those who like to regurgitate happenings in their past that should also remain as nearly forgotten.  Late this afternoon I ended up in conversation with one who's good at dredging up unfortunate experiences and likely looking to me for some sort of understanding or closure.  That conversation was something like showing a dirty house where the occupants have well-worn heavy curtains hanging in doorways of rooms and knowing we have to carefully get past those fabrics which are likely teeming with particulates that have been rubbed onto them from others.  Getting through conversations of which I speak, is like stepping past those curtains carefully enough to ensure there's not been any transferences in the form of "gunk" being rubbed off on us.
Like the old saying goes, "Be careful what you allow to be rubbed on, for fear you can't get it rubbed off."  Narratives of others can certainly be at times similar to where they can't be dismissed and forgotten.   Speaking about this has caused me to recall a time many years ago when a free spirited young man was telling me some of the creepy experiences he and his friends were having while partying around bonfires at his acreage which I truly considered to be haunted.  The more he spoke, the more I became anxious to the point of my finally saying, "Please! I'd rather not hear anymore because I sense you're about to tell me something I really don't want to hear."  Fortunately he was good enough to stop and we continued on with getting his acreage listed and sold.  Have I ever wished I'd allowed him to continue with his story?  Absolutely not.  Sometimes it's best not knowing something which could possibly affect the way we perceive others—especially when we're only listening to hearsay.
After setting up a number of appointments for showings later this week, it's been a confirmation that the buyers are still out there, but only waiting for the temperatures to rise a bit higher.  The more I've thought about, and re-examined the photos of 804 N. Madison, the more I'm convinced it's "a diamond in the rough".  I can already see in my mind's eye what it would look like after the awnings and shutters are removed as well as painting the non-brick areas a color that will create more of a balance with the main body of the home.  I may sound a bit proud in saying, but if I had a hand in giving its outside appearance a facelift, it would certainly be almost un-recognizable by passersby.  A dear client of mine recently re-created the exterior presentation of her home, and every time I drive past it, I'm wowed.  When so many of us have become programmed to be passive spectators, it's all the more difficult to see past our here's and now's.  Once we've mastered the technique of opening our mind's eye, the wonderful world of opportunities begin.