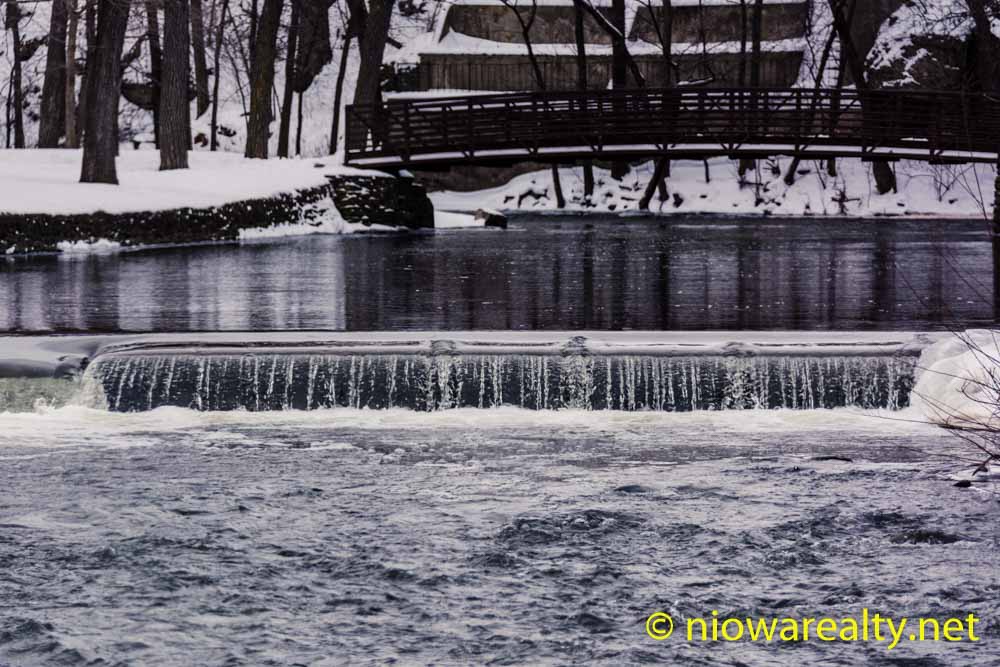 What a wonderful beginning of 2016!  In these last several days, two of my listings have sold.  I still have two open files carried over from last week which have a stubborn seller for one file and a stubborn buyer for the other.  If either one of them would dare ask my opinion on their respective files, I'd say "Sell it!" to one, and "Buy it!" to the other.  After having negotiated hundreds of transactions over the years, I still can't get my brain wrapped around why some buyers and sellers believe they're the experts in valuations when they've likely sold possibly two or three properties in their lives.
It seems most recent, there's some sort of inexplicable force that is driving multiple buyers to my listings.  Believe it or not, over these past 20 days, I've had four of my listings sell that've had multiple offers on them.  The strangest of all, is that they were all on the market long enough to where one or the other of the buyers should have stepped up to the plate and made an offer without being confronted with another buyer wanting it at same time.  I'm beginning to wonder if I've brushed up against something that has transferred into me a bit of the luck of the Irish.  We'll see how the rest of the month is with other office listings which are still on the market.
I had to make several calls today to sellers living out of State whose homes will be closing very soon.  I do try to get all last minute details taken care of before those last days arrive.  My heart is always warmed whenever sellers are exceptionally thankful for the work I've don in getting their homes sold and closed—especially those who remained steadfastly patient during extended marketing times.  Some which one would think will sell quickly don't, while others considered long-term listings sell right away.  I've stopped second guessing how fast a listing will sell.  All I can say is, "It'll sell when the right buyers arrive."  Not so long ago I had to endure the bashings of a certain seller who'd not listen to much of anything I had to say regarding the marketing of his home.  His profession is about as far away from real estate as we are from the shores of China, yet he continued with his attempts to get me to see his reasoning concerning my market strategy.  The tug of war that takes place ever so often with a buyer or seller makes it all the more difficult to get a transaction put together and closed without added stress on everyone's part.  Even other Realtors can get a bit headstrong with their ideas and opinions as to what I should or shouldn't be doing during the process of presenting an offer including all the way up to and during the actual closing of a sale.  I've become quite good at biting my lip and moving forward while attempting to dismiss superfluous comments or suggestions.  I believe there are some who enjoy listening to their own chatter—it helps give them a false sense of being in control of it all.
With a few minutes to spare, I thought I'd drive over to the East Park sledding hill and take a few photos of the merriment, but as I approached, there were so many there that I didn't think it advisable to stop and snap one or two.  Strangers sometimes don't like unknowns taking their photos—especially when their children are about.  Instead, I opted to take the above photo of the Willow Creek Dam.  What a sight to see open water pouring over that dam at this time of year!  For sure, I'll not be complaining.