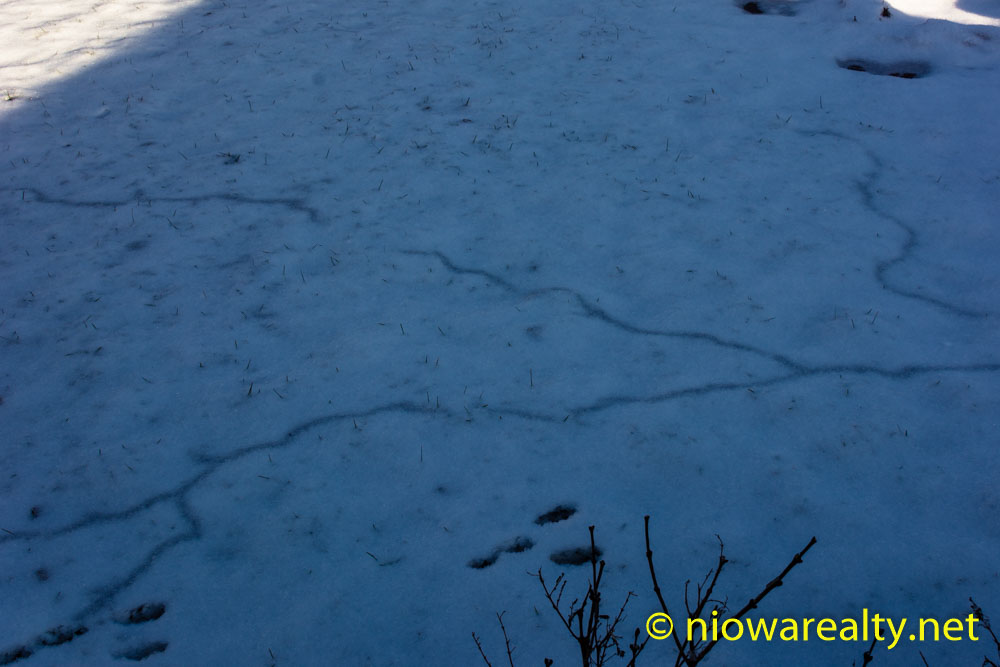 In seeing so many sidewalks Downtown still covered with ice this morning, I was being exceptionally hopeful there were no sudden falls by any of the elderly in their travels to and from their respective churches.  This was my Sunday to play the pipe organ over at St. Paul Lutheran Church.  After this morning, I'm considering myself over the hump in growing comfortable with their instrument.  With the hymns being all of a Christmas nature, I opened it up a bit more than normal, and after the Recessional, I played "Joy To The World" with it fully open.  I'm sure I blushed several times after hearing some members downstairs clapping as well as several coming upstairs to thank me for providing their music.  As I was walking out, I mentioned to one of the people on their Council, "The members of your church I've met so far are the nicest of people."  I do hope she wasn't thinking me being overly complimentary because I really meant it.  I did mention how I'm getting more comfortable with their organ and confident they will be hearing all my better playing in the future.  We all need to be humbled once in a while so to expand on our abilities.  Being invited to play over there has certainly been a blessing for me.  The real payback for me is to be able to lift the spirits of many of the elderly who have very few things in their lives which they consider to be their anchors.  Weekly attendance at their churches is very important for them and not only in a spiritual sense, but in a social one as well. The more we can keep our lonely elderly "plugged-in", the happier they'll be in the sunsets of their lives.  Oft times, the sole reliance on other members of one's spiritual community is all they have left.  This has been happening in very quiet ways for generations with few ever really noticing or understanding it.
With it being the last week of 2015, I would've normally said it'll likely be a quiet week to where I can get some year-end bookkeeping done.  Not so with this week.  I already know these next several days are going to be busy ones.  We'll see if the market activity continues upon hearing of more snow and wind on its way.  I'll have two pretty nice listings coming on the market very soon and I do hope they'll get sold right out of the gates.  I'm staying hopeful there'll be three of my listings sold before New Year's Eve.  It'll be a good start for my future closings during the start of 2016.  I was visiting with a fifty-something lady several days ago about how I've been in shock over the years when finding people in their fifties and sixties not ever having owned a home as well as little or nothing to show for all their years of toil.  I did mention to her how it's likely been caused by people having their priorities skewed in believing their rents will always stay the same and they'll never grow old.  Not true on both points.  A few years ago, a man who was likely in his late forties and never having owned a home, inherited a very large sum of money from his father's estate.  Not but a few months later, I shook my head in hearing about all the "toys" he purchased for himself.  He's nearly right back where he was—renting and penniless.  I fault of his father for not having created some sort of trust to be administered by one of his more level-headed children.  We all continue to live but too many refuse to learn.
While out walking with my camera on a short break this afternoon, I snapped the above photo of another mouse tunnel under the snow.  They really do have their own distinctly different patterns.  How about we all call it "mouse art"?