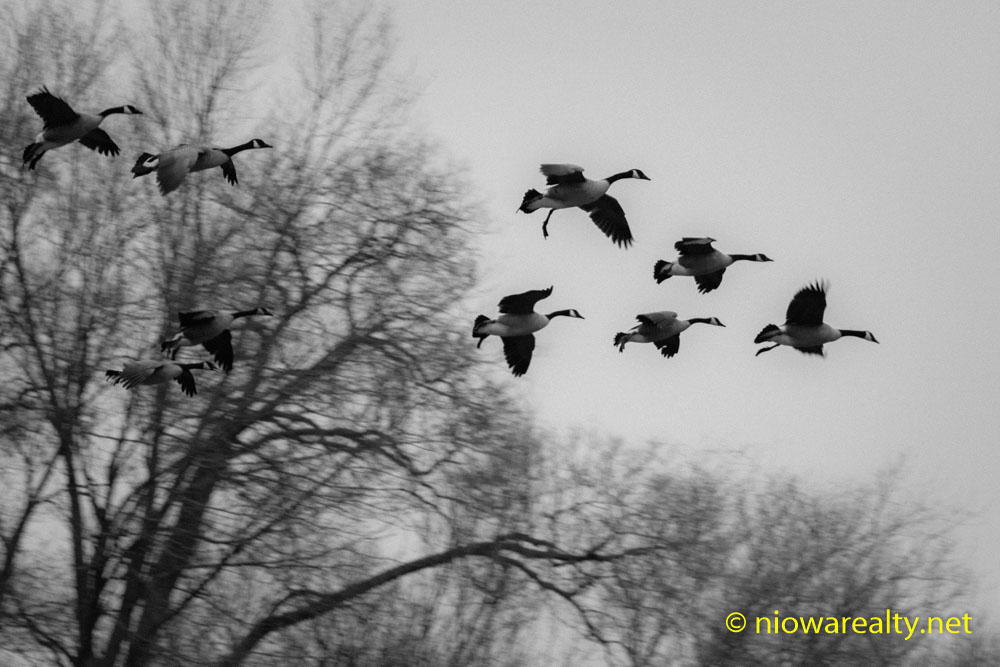 Someone not long ago mentioned an interesting happening around Christmas to where if there's someone out looking in these times, they're indeed serious shoppers and likely going to purchase something if it's currently listed.  For it being Monday and the shortest day of the year, and Christmas being Friday, I would say it was an exceptionally hectic day for me.  Every so often something happens that's nearly beyond the law of averages.  I received a call from a gentleman over the weekend inquiring about a home I have listed and when time was affordable, I returned his call mid-morning.  He said he's been helping his daughter look for a larger home.  After answering all his questions, he said he'd give her a call and tell her about it.  About 15 minutes later the daughter called and said she'd like to look at it as soon as possible.  About an hour later I met her out to the house and while going through it, she mentioned the street where she lived.
Since I know that street well, in a forward way, I asked her the address.  To my absolute disbelief, she told me an address which I had just driven past yesterday which triggered the memories of an elderly lady who lived there a number of years ago.  I think she was a bit shocked herself when I told her about having driven past her home which is not on a well travelled street.  I went on to tell her about the woman who lived for many years in her house and was the talk of the neighborhood for being exceptionally particular about her home.  One who knew her told me she scrubbed her kitchen and back entry floors every single day.  I'm sure she busied herself daily with her maniacal approach in keeping ahead of the dust and dirt.  There's likely few if any people alive now who are that particular about their housekeeping.  We've become more loose with our domestic chores around the house along with there being too many products that really don't deep clean.  Damp mopping seems to be the quick fix for hard surface floors.  Most people don't understand the idea that if you damp mop something on a floor and let it dry time after time, there begins a build-up of gunk.  Someone was telling me not long ago how they had to use hot water and a razor blade to get the layers of waxy gunk which a tenant had allowed to build up on the kitchen and bathroom floors.  It'll take me a while to get over seeing the woman who owns the house today which I was just yesterday drove past and thought about.  Some say coincidences are messages with hidden meanings.
Since I had several errands to run out on the east side of the City, I figured I would drive thru East Park and have a look at how high the Winnebago River is after all the recent rains.  The resident East Park geese are really quite humorous.  As I was driving past the entrance, I notice a gaggle of them near the south entrance just putzing around on the ground.  After finally winding around the curved streets to the banks of the Winnebago, I took out my camera and decided to take a few photos of the river.  To my surprise I could hear a skein of geese flying towards me.  I looked up and it was that same group so I quickly took an in-flight photo of them.  They landed in the river and started swimming toward the shoreline.  They must've been watching me from afar and thought I was stopping to feed them so they became airborne.  I think the above photo is one of the better ones I've taken of a skein of geese in flight.  It was a worthwhile detour today.